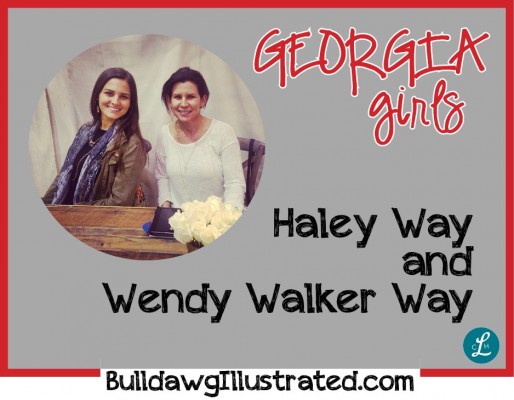 Name: Wendy Walker Way
Hometown: Perry, GA
Current Town: Perry, GA
What Years at UGA: 1986-
School: Lamar Dodd School of Art
Family: Husband, Bob, and three children, Haley, Gray, and Walker
Name: Haley Way
Hometown: Perry, GA
Current Town: Perry, GA
What Years at UGA: 2012-2014
School: Family and Consumer Sciences (Fasion Merchandising)
Family: Two younger brothers, and a puppy named Harper.
Profession: Owners and designers at SoulPepper Designs. We create sophisticated, bohemian jewelry all handcrafted and designed by us.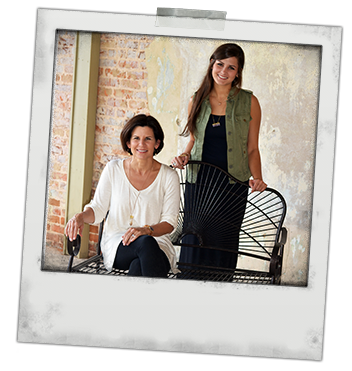 Describe Athens in three words: 
Wendy: small large town
Haley: Magical, inspiring, beautiful
Share a favorite memory from your time at UGA:
Wendy: late nights, long runs, lasting friendships
Haley: going to the rooftop of the Georgia Theatre after class on a sunny day. Throwing frisbee on North Campus. ATHFEST! Georgia/Florida. Spring breaks with best friends. Georgia Theatre shows. Road trips!
Band you heard while living in Athens: 
Wendy: R.E.M., Allgood Music Company, Widespread Panic, Indigo Girls
Haley: Futurebirds, Moon Taxi, Dirty Guv'nahs, Stoplight Observation
A favorite restaurant in Athens: 
One thing few people know about you: 
Wendy: I've run a marathon! 26.2 miles.
Haley: I play the guitar. I love card/board games (call me old-fashioned). I have a weakness for useless knick knacks, coffee table books, and new office supplies.
Favorite books and blogs: 
Wendy: Bible, Redeeming Love, The Cracker Queen: A Memoir of a Jagged, Joyful Life, Life on the Gnat Line, Crazy Love
Haley: The Zoe Report, Bohemian Collective, Darling Magazine, Melody Joy Designs/blog, TheStoneFile, Life on the Gnat Line
Describe your typical Bulldog gameday: 
Wendy: Red and black, good food, good company, good memories, Go Dawgs!
Haley: Long, full of laughter, loud and FUN! Go Dawgs!
Tailgate Recipe: 
Quick & Easy Sausage Balls
3 cups bisquick (or flour)
2 cups (sharp cheddar cheese shredded… better when you shred it yourself!)
1 lb. sausage (Jimmy Dean spicy sausage!)
Mix (may have to sprinkle in a little water) and roll in balls. Flatten slightly with thumb. Bake at 425 for 10-12 minutes!v
Previous Georgia Girls Spotlights:
Christy Griner Hulsey from Statesboro, GA
Katie Foote Weinberger from Charleston, SC
Sidney Wagner from Charleston, SC
Nan McCollum Myers from Thomasville, GA
Helen Castronis from Atlanta, GA
Beth Bridges Lacefield from Smyna, GA
Carol Southerland Williams from Athens, GA
Brandi Ray West from Charleston, SC
Molly Dozier McDowell from Augusta, GA
Lucy Addison Williams from Richmond, VA
Jenny Greer and Erin Bickley from Macon, GA
Breckyn Alexander from Athens, GA
Meredith Gurley Johnson from Sandy Springs, GA
Erika Hollinshead Ward from Atlanta, GA
Lindsey Epperly from Atlanta, GA
Sterling Eason from Charleston, SC
Annie Griffin and Robin Gerber from Atlanta, GA
Mary McGeachy Butin from St. Simons Island, GA
Cullen Albright O'Steen from Athens, GA
Amanda Maddox from Washington, D.C.
 Valarie Davis Lee from Columbia, SC
Julianne Taylor from Charleston, SC
Gabrielle Bratton from Raleigh, NC
Rachelle Hutchinson from Snellville, GA