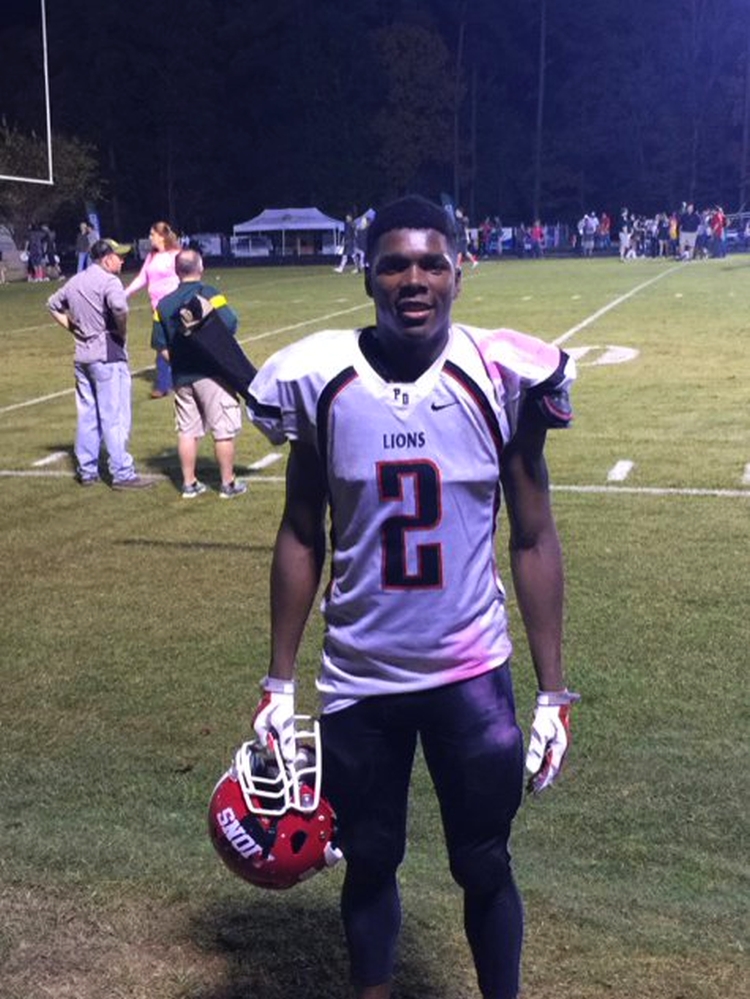 Georgia has jumped to the front of the line with Texas A&M for class of 2017 Keldrick Carper after an unofficial visit to UGA's campus on April 1st on Friday.


Carper's visit to Georgia was his third of a very busy week for the 6 foot 3 and 185 lbs athelete after visiting Vanderbilt on Wednesday and the University of Tennessee on Thursday, and the good news is that his visit went very well.


U G A 🐶🔴⚫️🔴⚫️🔴 GREAT TO FINALLY MEET COACH SMART 🐐 , COACH TUCKER & COACH COLEY !!! GREAT COACHES EVEN BETTER MEN !💯 pic.twitter.com/lMvejuQQG7

— Keldrick Carper ® (@Keldrick_Carper) April 1, 2016


Carper told the AJC's Jeff Sentell he got "goosebumps" talking with Georgia's Head Coach, Kirby Smart.


His highlight? It was probably a good 15-minute chat with new coach Kirby Smart. When he entered Smart's office and Smart called Carper by his first name, that brought about "goosebumps."


The question is whether or not the talented athlete out of Plain Dealing, LA will play on offense at wide receiver or on defense at defensive back? He seems to have answered that question as well on his visit to Athens:


"The first thing that Coach Smart asked me when we sat down in his office he was like 'OK, Keldrick, receiver or DB? No, none of that I don't care or whatever or none of that I don't know. Receiver? Or DB?' I told him defensive back and he was like, 'That's fine.'" (Jeff Sentell, AJC)


Carper has a knack for making plays on both sides of the ball for the Plain Dealing's high school varsity football team, reeling in 66 receptions for 947 yards and 13 touchdowns at wide receiver as a junior along with making a number of key stops and passes defended at cornerback. He also ran the ball 112 times for 716 yards and 7 touchdowns. Carper also runs track for the Lions posting a 44 foot 8 inch triple broad jump, placing first in that event in last spring's competition at the Louisiana 1A state track and field meet.


Keldrick Carper's highlights:
click on video to play
---
---