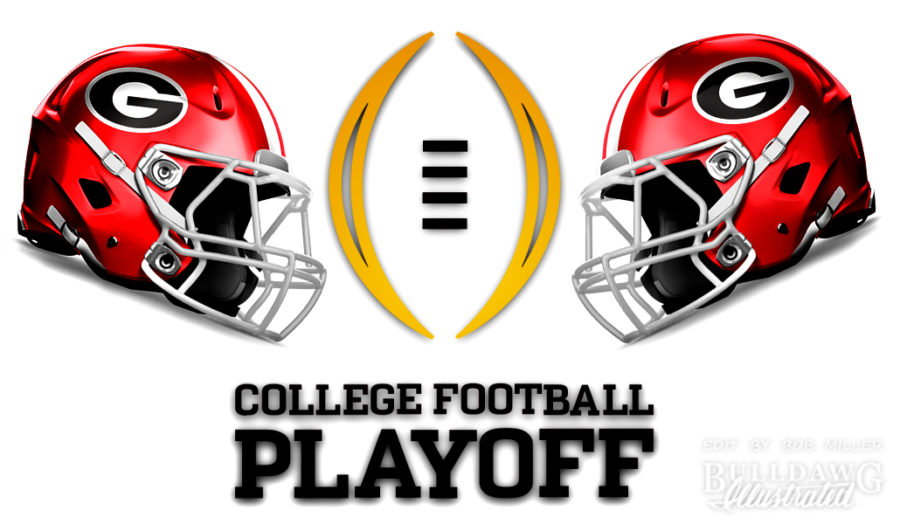 On Tuesday night the College Football Playoff committee revealed the first rankings for 2019. The University of Georgia landed at No. 6, the highest-ranked one-loss team in the poll. Surprisingly, Clemson was not among the top-4, coming in at No. 5. The teams that make up the top-four are Ohio State at No. 1, LSU at No. 2, Alabama at No. 3, and Penn State at No. 4.
Here's the full #CFBPlayoff Top 25 rankings for games played through November 2.

Is your team in? 👀

🏈🏆 pic.twitter.com/dCo9wYNihd

— College Football Playoff (@CFBPlayoff) November 6, 2019
The Bulldogs were also ranked No. 6 in the initial College Football Playoff poll last season. And just like last year, if UGA wins out, they will be in a position to climb into the top four to earn a College Football Playoff spot if they win the SEC Championship game. But first is Missouri, which Head Coach Kirby Smart emphasized on Tuesday in his post-practice press conference.
"Nah… I don't have any… I'm not even in the least bit. I'm so tied in with what we've got this week, I don't even think about that. I don't have any idea and don't care," said Kirby on the College Football Playoff rankings. "Everyone knows it doesn't matter. What matters is how we play against Missouri. That's the only thing we can control."
Over the next four weeks, the College Football Playoff committee will release new rankings each Tuesday night. The final ranking and one that determines which four teams get the opportunity to play in the two semi-final College Football Playoff games will come out on Sunday, December 8th, the day after the conference championship games are played.
Tuesday, November 5th | 9 – 9:30 p.m. ET
Tuesday, November 12th | 7 – 8 p.m. ET
Tuesday, November 19th | 7 – 8 p.m. ET
Tuesday, November 26th | 7 – 8 p.m. ET
Tuesday, December 3rd | 7 – 7:30 p.m. ET
Sunday, December 8th | (Selection Day)Noon – 4 p.m. ET