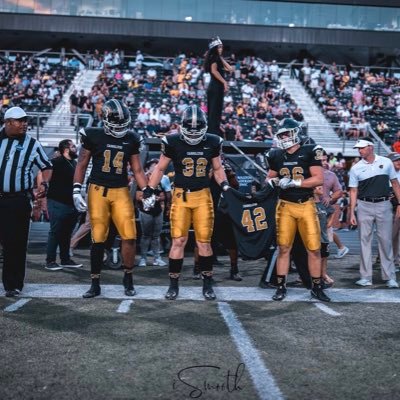 Tuesday morning the Georgia Bulldogs picked up their eighth verbal commit of the 2021 class when Carrollton High School linebacker Chaz Chambliss picked the Bulldogs. He chose Georgia over offers from LSU, Auburn, Florida, Georgia Tech, Arkansas and a few more.
Chambliss is a 6-foot-3, 240 pound four-star prospect that is ranked as the No. 24 overall player in Georgia per the 247Sports composite rankings. Georgia defensive coordinator Dan Lanning was a big reason why Chambliss committed to the Bulldogs.
"Out of the schools, that were recruiting me, Georgia made me feel wanted, they text me every day, they care about you as a person, you can tell," Chambliss said.
For UGA, it was a late push, but Lanning and head coach Kirby Smart made it happen.
"Sitting on zoom meetings with him, he continued to show me how I would fit into their defense," he said. "It felt like the right choice for me. Outside linebacker in most packages, but at Georgia they have a ton of different packages for certain types of offenses , so if you play outside linebacker at Georgia it is very versatile."
Having Lanning as his future position group coach also played into his decision.
"Since he started recruiting me a couple of years ago, he hasn't changed at all," Chambliss said in January. "I also really admire how excitable he gets."
When Smart learned of Chambliss' commitment he was elated to get the news.
"They were fired up, coach [Kirby] Smart told me congrats and get to work on Brock Bowers," Chambliss said.
It is expected that Chambliss will enroll early at UGA in January so he can get a head start on things in Athens.
That makes five of Georgia's eight commitments from the class of 2021 on the defensive side of the ball. Chambliss joins four-star defensive end Elijah Jeudy, four-star defensive tackle Jonathan Jefferson, four-star defensive back David Daniel and three-star defensive end Marlin Dean.