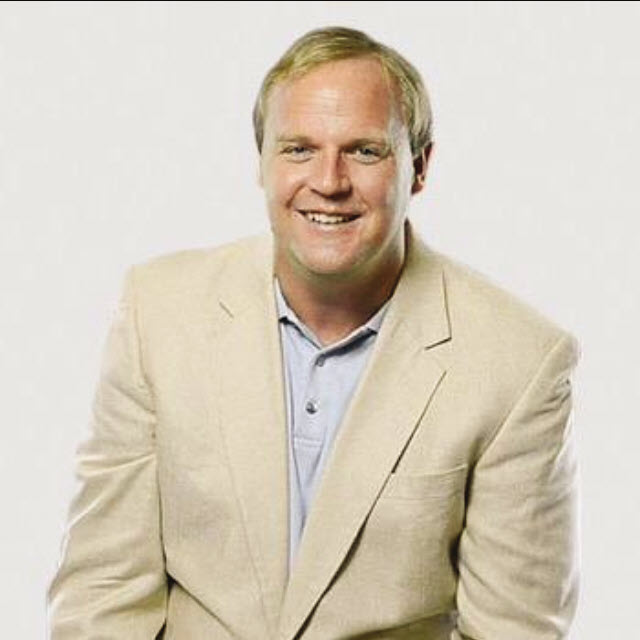 In 2004, Oklahoma defeated Texas for a fifth straight season. It would be the Longhorns lone loss that year, while the Sooners went on to play for the national championship for the third time in five years. Texas would play in the Rose Bowl and defeat Michigan 37-35. The following year, the Longhorns would slay the beast, and beat Bob Stoops Sooners 45-12 en route to a perfect regular season and Big XII championship. The national title game would be played, naturally, in the Rose Bowl. Texas prevailed, upsetting Southern Cal 41-38 in Pasadena to win the national championship on the same field as their "consolation" major bowl win the year prior.


LSU lost to eventual national champion Florida and top-10 Auburn in 2006, but had an outstanding team and earned a Sugar Bowl berth. The Bayou Bengals crushed Notre Dame 41-14 to finish 11-2 on the year. That next season the national championship game would be played in New Orleans, and LSU would prevail in the Louisiana Super Dome 38-24 over Ohio State to capture the national championship.


No need to go into Alabama beating Washington in Atlanta in 2016 before losing to Clemson.
See where we are going here.


Less than 11 months after suffering the heartbreak of heartbreaks in the national title game to Alabama, Georgia had an 11-1 regular season, with each of its wins coming by at least 14 points. The Bulldogs outscored Tech, Florida, Auburn, Tennessee and South Carolina by a collective score of 181-71. That's an average of 37.4 – 15.4.


This team put in the work and performed, earning an opportunity to play for a second straight Southeastern Conference championship and College Football Playoff berth. You know who stood in the way. We all know what happened. The game, which was apparently a best of three for the top-ranked team in the country, turned out to be a de facto national quarterfinal for the Bulldogs.


Lose a gut-wrenching battle as the No. 4 team to the top-ranked team, congratulations Bulldogs, you're the first team out.


So what are these Bulldogs going to do about it?


First up is a battle with another of the premier programs in college football, as the aforementioned Texas Longhorns await in the Sugar Bowl. Kirby Smart has energized Georgia, with a second straight great season in just his third year at the helm. Tom Herman, in his second year, is trying to do the same at Texas.


While this is not the playoffs, it is still a major bowl game, and a chance for the Bulldogs to finish 12-2 and post back-to-back seasons with a Rose Bowl win over Oklahoma and Sugar Bowl triumph over Texas. Combine that with a 10-1 record against Tech, Florida, Auburn, Tennessee, and South Carolina over the past two years, and these brilliant seasons shine even brighter. A victory in New Orleans could also land Georgia a ranking as high as No. 3 when the final polls come out. That's some pretty high cotton, and would look awfully good in the media guide in years to come.


Smart's Bulldogs have always come ready to play, no matter the opposition. And this is Texas in the Sugar Bowl.
Make no mistake the Longhorns, despite a Big XII Championship Game loss to rival Oklahoma, are excited to be in New Orleans, and an upset over the Bulldogs would be a huge jump-start for Herman's program, which beat the Sooners in October and Southern Cal in September.


Often times you'll hear coaches and players talk about a bowl game being a head start on the next season. Though this may be the case, the focus must be on the game, the opponent and this year's squad – especially those seniors and players who will be suiting up for the final time in Silver Britches. This is about closing this season in great fashion.


Great programs bounce back and punch back. These Bulldogs of 2018 have proven that, and now they must do it again to put a bow on what has been another of the most enjoyable years in Georgia history.


These Dogs, in the wake of heartbreak, don't want to lose a second straight. No, this team needs to prove that its one of the country's very best – as in the top four – and close it out at 12-2, making for this program's best successive seasons since the early 1980s, that golden era which featured a certain 10-9 Cotton Bowl topping of Texas back on January 2, 1984.


Do that, and the message will be clear.


Georgia's time is here and the ultimate prize is near.


Find a way to win at least 11 in the regular season, especially a third straight over Tech and its new coach, win that SEC Championship Game, most likely over that dragon the valiant Bulldogs are so close to slaying, win again in Atlanta, then return here in just over a year and bathe in the confettI.