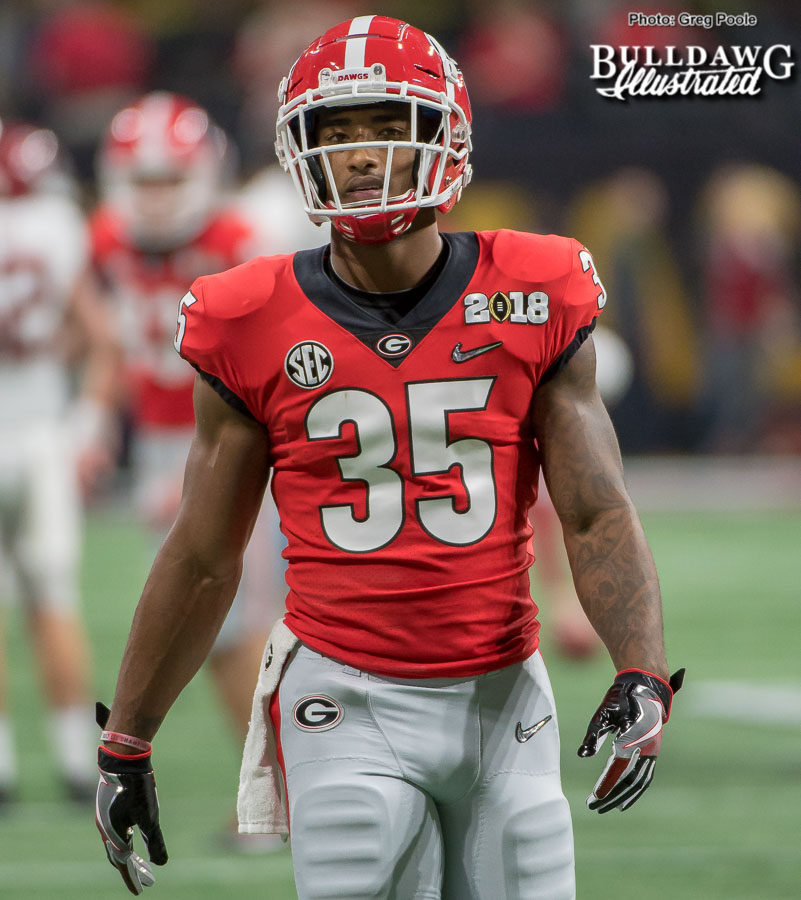 For the past couple of weeks Georgia's offense has been under scrutiny because of its lack of offensive production. Through the first five games Georgia averaged 37 points per game, but the last two weeks, the Bulldogs have only scored 38 points against lesser SEC East competition.
Georgia fans have been showing their frustration via social media, and after failing to score a single point against Kentucky in the first half last Saturday the boo birds went flying.
In his Tuesday press conference, head coach Kirby Smart stated that he's confident in James Coley's play-calling ability, and believes that his offense will improve as the season goes along. Graduate transfer tight end Eli Wolf thinks the same. 
"I would say there's no reason to worry because, if you look at the South Carolina game, we had almost 500 yards of offense," said Wolf when asked about the offense. "It was just one thing led to another, we turned the ball over and the turnover margins is one of the biggest stats for winning and losing games. Kentucky, it was a monsoon, it was raining, it's hard to throw the ball in those conditions. We made the run game work and we came away with a win, so I don't know what more you can ask for from an offense than winning SEC games. We hold our standards to a high standard and we're never pleased, but I'm not concerned. I like where we're at and I think we're going to keep getting better."
Wolf does make a point because the Bulldogs had four turnovers against South Carolina, and that was a reason that they lost the game. Jake Fromm threw three interceptions, and one was returned for a touchdown. Fromm was pressured, and when trying to throw the ball out of bounds the Gamecock defender made a great play on the ball. The next interception came when Fromm was trying to hit receiver Matt Landers, and that ended a drive that Georgia probably could have scored on. Fromm also fumbled a snap from Trey Hill that was both players' faults. His last interception came in overtime on a pass that went through Tyler Simmons's hands. All three interceptions were made by South Carolina's Israel Mukuamu.
During the Kentucky game, Fromm was 9 of 12 for 38 yards. He only attempted 12 passes because of the bad rain, and Georgia's run game opened up in the second half. Fromm only had to throw the ball once in the second half because D'Andre Swift was a force to be reckoned with.
Some fans are seriously concerned because they feel like the offense isn't living up to its full potential with all the talent the Bulldogs have. For the fans, not scoring in the first half against Kentucky put salt on the wound especially after the loss to South Carolina. Smart's players don't seem to be affected by all the negative banter.
Senior running back Brian Herrien expressed his opinion on the matter.
"I feel like it was just one game," Herrien said. "We've got to execute, of course. When the plays are called, we've got to go out there and execute the best we can. I feel like watching that game, sometimes we didn't execute, sometimes we weren't focused enough or sometimes we were complacent about who we were or what we were doing. We've just got to get better and keep going forward. We just can't think because who we are we can just go out there and win the game."