Georgia opened up their 2019 college football season on the road at Vanderbilt with a 30-6 win over the Commodores, but Saturday's away game in Nashville, TN felt more like a home game for the Bulldogs. Vanderbilt Stadium's seating capacity is approximately 40,550, and replacing the black and gold of the home crowd was a sea of red from the visiting Dawg fans.
Watch a fullscreen slideshow (opens in new tab)
HERE
.
These photos can be viewed, downloaded
HERE
.
This did not go unnoticed by the players or by Head Coach Kirby Smart who made a point to thank UGA fans for traveling and supporting the team more than once during his post-game press conference.
"First off, I'd like to thank our crowd, our fan base. I think it was pretty obvious that they seemed like they took over the majority of that stadium," said Kirby Smart. "It sure felt like a home game with the people there, the fourth quarter lights, pretty special. I think they travel well, and I think Nashville's a great place to go. Our fans all came to be part of it."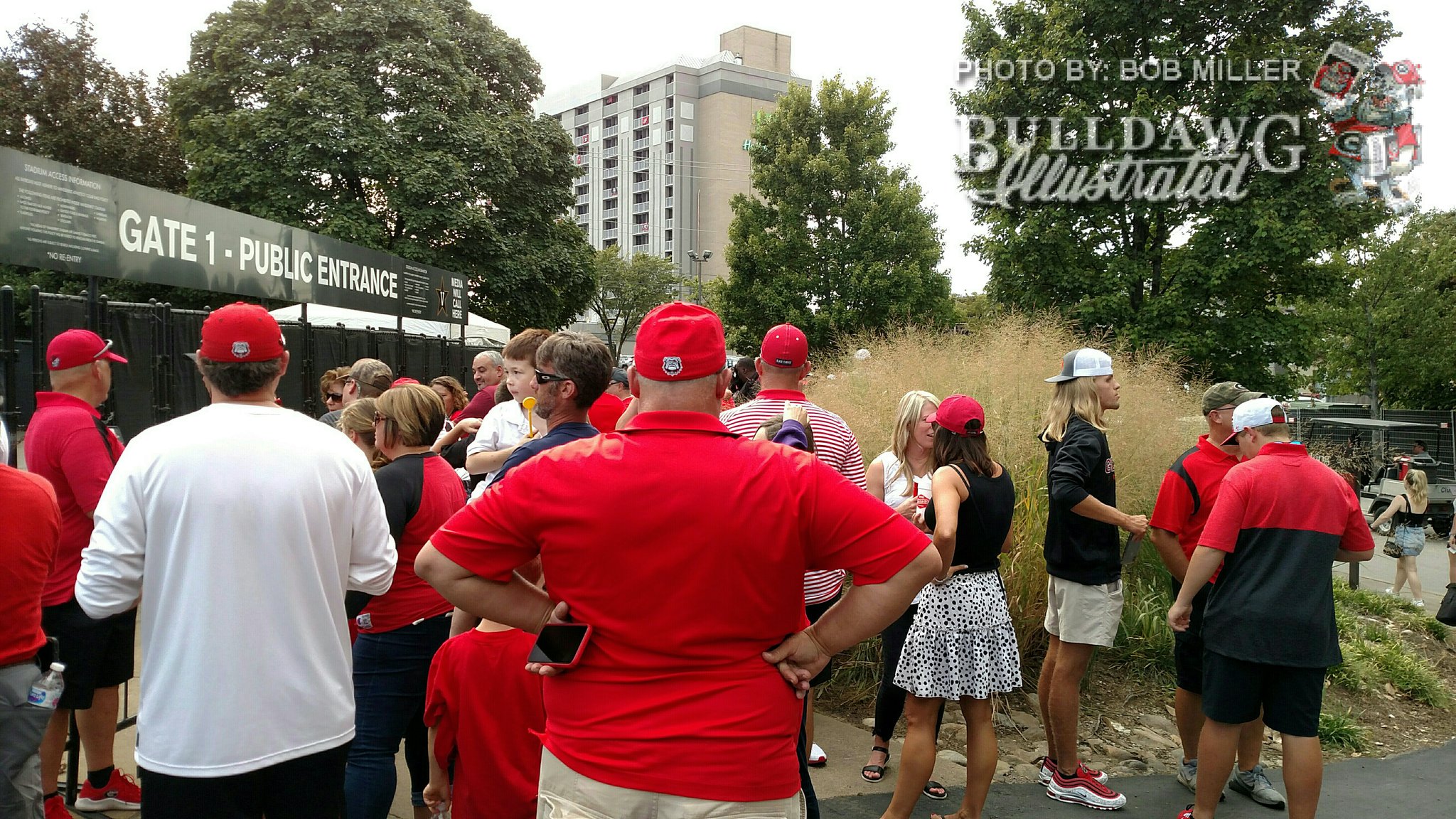 "It says everything about Georgia," said Coach Smart. "The University of Georgia is a special place. The reason you all are here is covering Georgia. Georgia is an unbelievable market. It's a great academic institution. They travel well. They love their fans. The fans love the stadium. They love our place. They want to go."
"I'm proud to be from the University of Georgia," added Coach Smart. "I'm proud to be an alumni of the University of Georgia, and I know that our fans turn out because they want to be recognized. They want to be great. They want to be part of something special, and so do we. So the two groups align for sure."