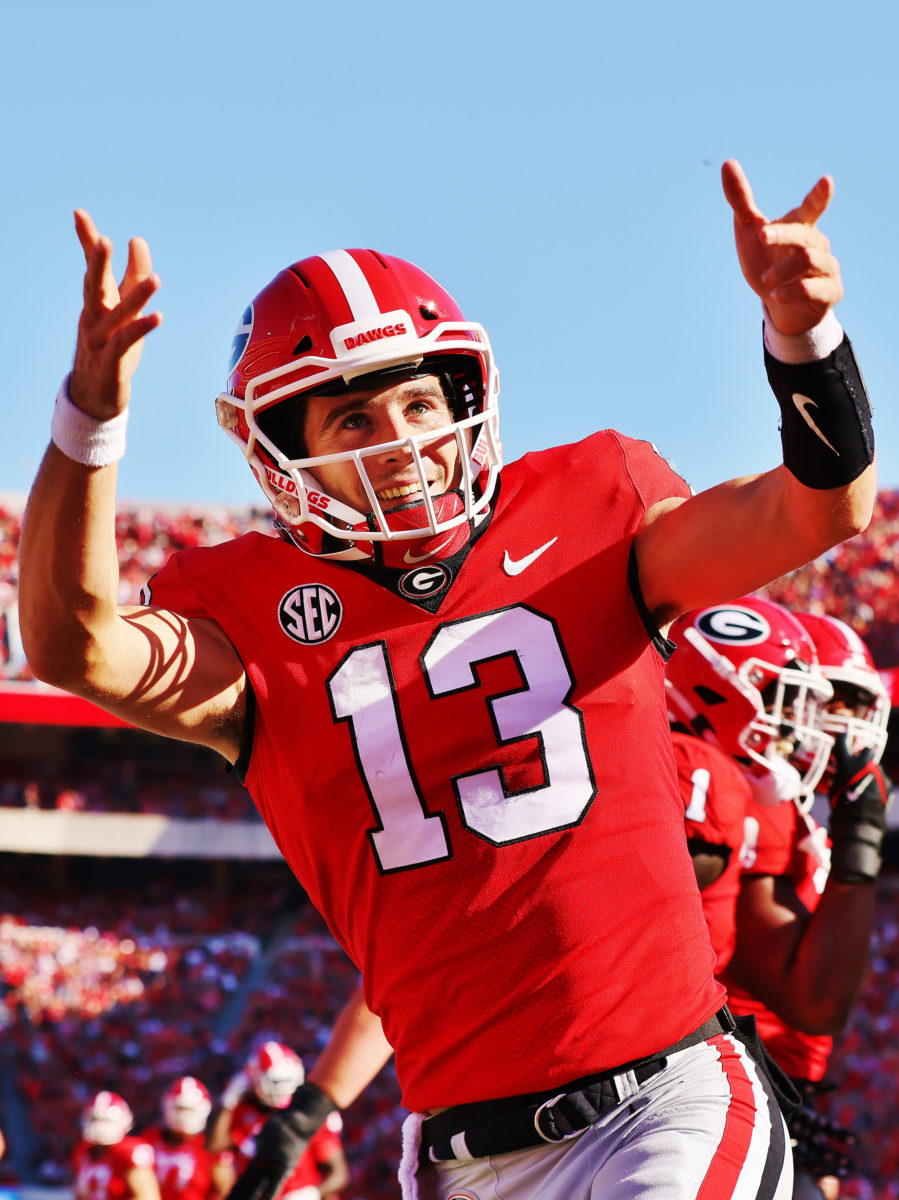 The stage is set for another colossal showdown between old rivals, as Georgia and Florida renew one of college football's grand rivalries Saturday from the banks of the mighty St. Johns River in Jacksonville.
Both teams, as usual, are coming off open dates.
Georgia is riding high. The reigning national champions head into the game with a perfect 7-0 record, and 4-0 mark in Southeastern Conference play. Since losing to the Gators in 2020, Georgia has won 25 of its last 26 games.
Last time out, the Bulldogs rolled over Vanderbilt 55-0 at Sanford Stadium. It was a second straight impressive margin – Georgia defeated Auburn 42-10 in Athens the week prior – since Georgia survived a bona fide upset scare, escaping with a 26-22 win over Missouri.
Georgia navigated the first half of the schedule unscathed. The Bulldogs have done so while suffering through a slew of injuries to several top flight players, who have missed significant action. With the open date, the Bulldogs are hopeful of getting some of those injured players back for the clash with Florida, which begins a true gauntlet of major tests for the defending champs.
Florida is 4-3 on the season, 1-3 in SEC play, in Billy Napier's first season as the Gators head coach. The Gators are coming off a 45-35 shootout loss to LSU in the swamp. One week earlier, that same Missouri team that nearly upset the Bulldogs, fell to Florida 24-17 in Gainesville. That win over the Mizzou Tigers broke a string of six straight SEC losses dating back to last season. That includes a 34-7 Georgia victory over Dan Mullen's Gators in Jacksonville.
Under Kirby Smart's watch, Georgia has won four of the last five meetings against Florida. In each of those four years that the Bulldogs won in Jacksonville, Smart's Dogs advanced to the Southeastern Conference Championship Game. The last team to have such a run of success out of the SEC East was Florida under Steve Spurrier's watch in the 1990s. The legendary Gators Heisman Trophy winner and Hall of Fame Coach guided Florida to the first five SEC Championship Games from 1992-1996.
Napier will be the third different Florida coach to square off against Smart's Bulldogs. They coached together as assistants for Nick Saban at Alabama, including the Crimson Tide's 2015 national title team.
Georgia is still in the thick of everything, once again dreaming big, while Florida will try to play spoiler, jumpstart the second half of the season and get a signature SEC upset win. This is the most talented SEC opponent the Bulldogs have faced this season. Though Florida's record isn't what the Gainesville faithful had hoped for thus far in Napier's first year, funny things happen in Jacksonville, so Smart knows his Bulldogs will have to be at their best to secure a victory over this long time nemesis.