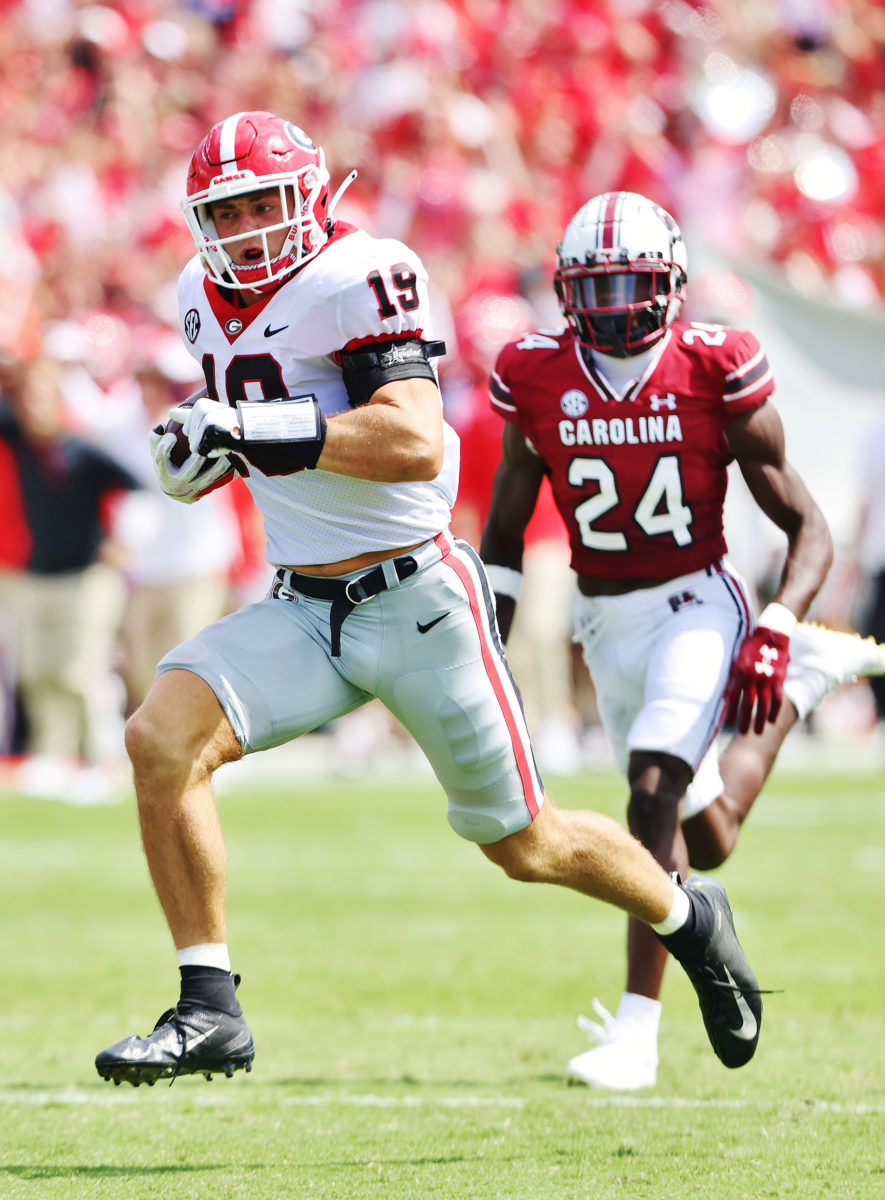 Top-ranked Georgia takes on Kent State Saturday at Sanford Stadium, with kickoff scheduled for high noon Between the Hedges. The Bulldogs come in with a record of 3-0 following this past Saturday's 48-7 victory over South Carolina in Columbia. The Golden Flashes are 1-2, rolling past Long Island University 63-10 at home this past Saturday.
This marks the second ever meeting between the two schools. Georgia won the 1998 season-opener over Kent State 56-3 in Athens. One of the captains for Jim Donnan's Bulldogs that day and season was senior All-Southeastern Conference safety Kirby Smart, now in his seventh year as the head coach at his alma mater.
Since 2017, Georgia is 30-1 at Sanford Stadium, with the lone loss over that stretch coming to South Carolina in 2019, as the Bulldogs were upset 20-17 in overtime. There would be no upset by the Gamecocks this season. Georgia scored on its first three possessions, crisp and consistent throughout the game en route to the 41-point victory. The defense was tremendous. South Carolina scored a touchdown in the final minute of the game to get on the board.
Kent State had a much needed break against arguably America's most treacherous September schedule. The Golden Flashes opened with a 45-20 loss at Washington, and then fell to Oklahoma 33-3 in Norman. Against LIU, the Golden Flashes blowout win in the home opener at Dix Stadium was led by a powerful rushing attack and efficient passing game. Quarterback Collin Schlee was 10 of 12 for 199 yards and two touchdowns, and carried four times for 75 yards on the ground. The Golden Flashes amassed 353 yards on the ground. Marquez Cooper rushed for 89 yards and two touchdowns, while Gavin Garcia ran for 82 yards on nine carries.
A one-time second tier team in the Mid American Conference, the Golden Flashes have enjoyed a resurgence under Sean Lewis's watch. Last season, Kent State played in the MAC Championship Game and earned a berth in the Famous Idaho Potato Bowl. Lewis is in his fifth year at the helm. He was hired in 2018 at the age of 32, at the time, the youngest head coach in college football.
There is a connection between the two schools, Bulldogs baseball coach Scott Stricklin played for Kent State from 1991 to 1993, and later served as the program's head coach, leading the Golden Flashes to the 2012 College World Series.