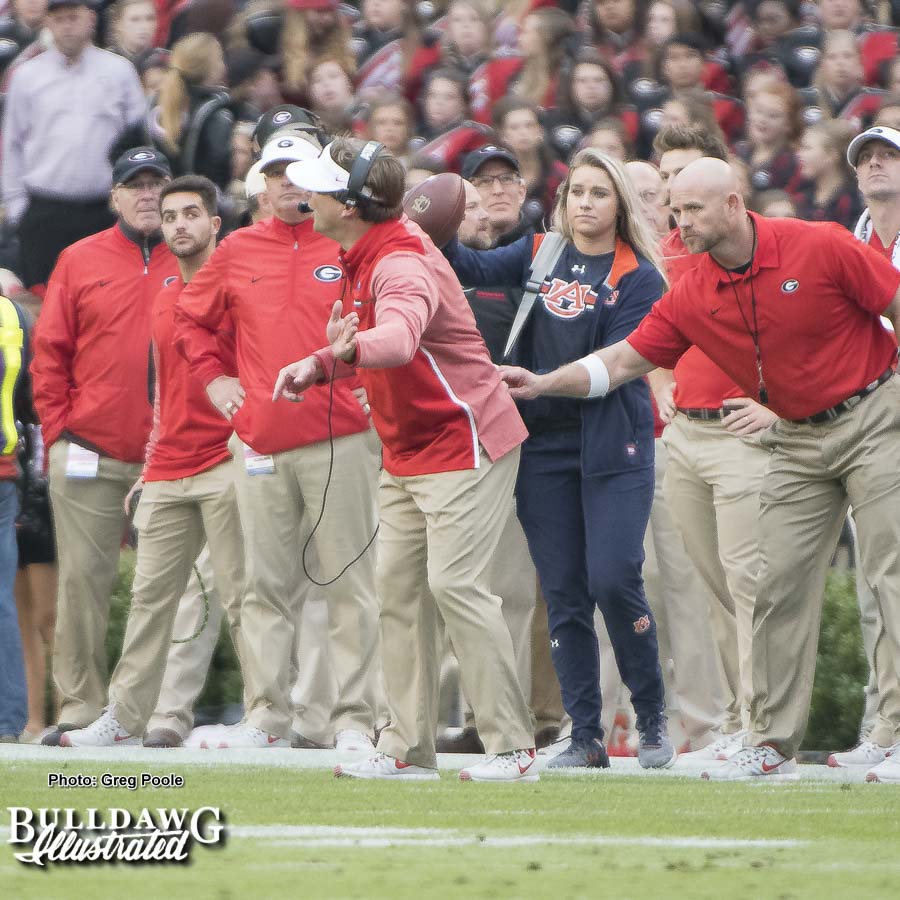 Now the question is whether Georgia can bounce back?


Auburn played a whale of a game on the Plains and the Bulldogs suffered from a slew of self-inflicted wounds which resulted in an impressive 40-17 win for the Tigers, which knocked Georgia from the ranks of the unbeaten and out of the top spot in the polls.
Through the years, no team has taken more from Auburn than Georgia. Painful losses to the Tigers in 1942, 1971, 1983, 1987, 1988, 2004 and 2005 cost the Bulldogs a lot of hardware.
But unlike years past, everything is still in sight – sans the undefeated season – for Georgia.
A talented Kentucky squad comes to Athens with a sporty 7-3 record – the Wildcats not far from 9-1, suffering white-knuckles losses to both Florida and Ole Miss that could have most certainly gone their way. The Wildcats absolutely pummeled Vanderbilt 44-21 and it didn't take a whole lot of gas out of the tank.
With Georgia in Athens, and then arch-rival Louisville coming to Lexington, the Wildcats have a chance to put together a special season, and offer something else for the Big Blue faithful as basketball season has tipped off.
If Georgia could win, the Bulldogs would go undefeated against Southeastern Conference East Division teams for the first time since the league split into divisions in 1992 and post a perfect record at home for the first time since 2012.
But the Bulldogs will have quite a chore to accomplish that feat.
The way the schedule falls, this set up as a classic 'tweener match-up between the ancient rivals Auburn and Tech. The Bulldogs are coming off an extremely physical game, in which Auburn out-blocked and out-tackled Georgia.
First thing's first, can Georgia come back and head into the Tech game as a 10-1 team in contention for the playoffs, or does a special season take another hit?
While everything went Auburn's way, it should be noted that thus far in the playoff era of college football, no team has gone 15-0. And prior to the season, if the sporting gods would have offered the Bulldog faithful a 9-1 record heading into the Kentucky game with a true freshman starting at quarterback and offensive tackle, there would have been a lot of thumbs up.
The future is supernova bright for the Bulldogs no matter what, but Saturday afternoon, Georgia can set this season right back on track.
---
Recent Articles by Jeff Dantzler


[pt_view id="b358db4n1f"]