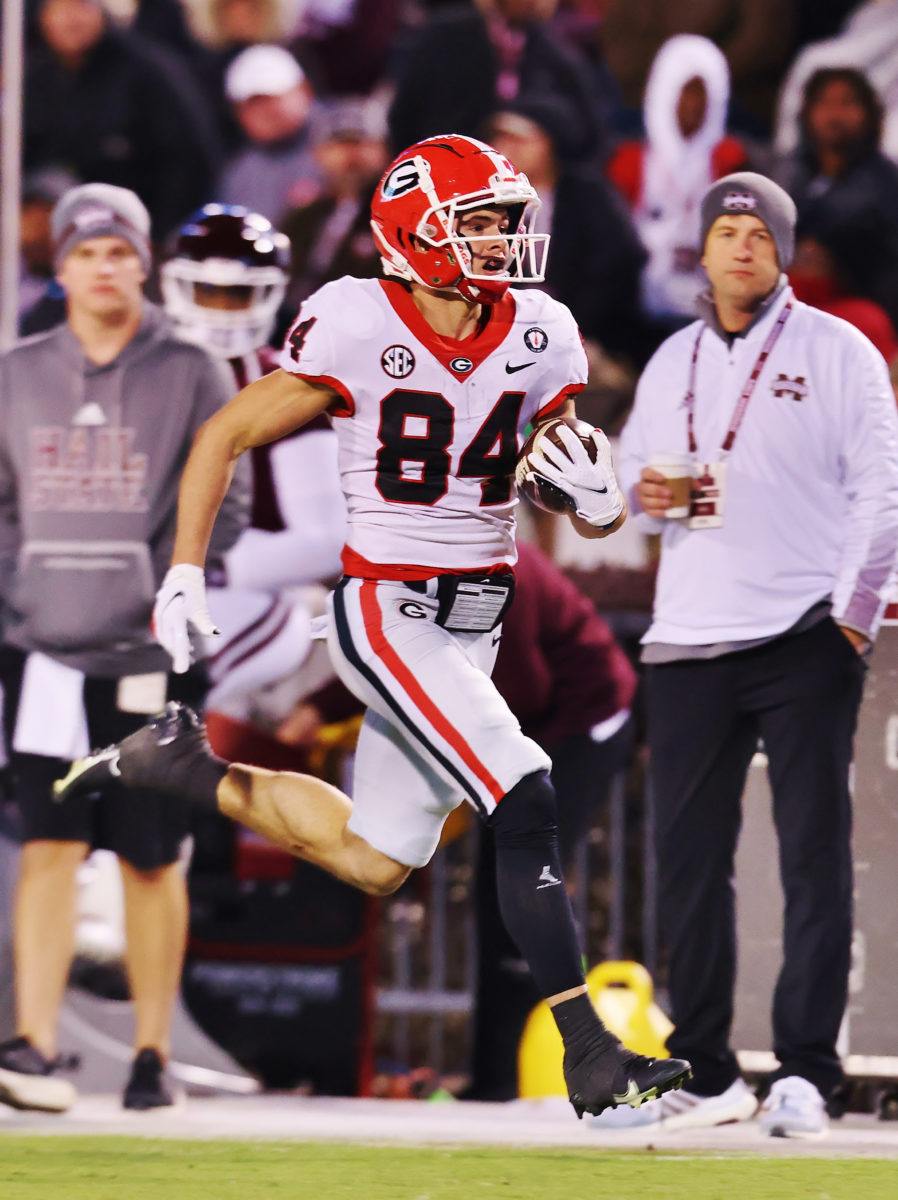 Top-ranked Georgia battles Kentucky Saturday afternoon in Lexington at Commonwealth Stadium/Kroger Field, and the forecast is calling for cold temperatures.
The reigning national champion Bulldogs head in with a record of 10-0, and 7-0 in league play, clinching the Southeastern Conference East Division crown for the fifth time in the last six seasons with a 45-19 victory over Mississippi State this past weekend in Starkville. Georgia has won 28 of the past 29 games dating back to the final four games of the 2020 campaign. For the first time in program history, the Bulldogs are off to a 10-0 in back to back years.
Kentucky heads into the game with a record of 6-4, 3-4 in Southeastern Conference play. The Wildcats were stunned by Vanderbilt 24-21 this past Saturday, as the Commodores broke a 26-game SEC losing streak. Kentucky, which has signature wins over both Florida and Mississippi State this season, will aim for the major upset of the Bulldogs, as they try to bounce back from the tough loss to Vandy.
Georgia has won 12 straight in the series, defeating Kentucky every year since 2010. The Wildcats last win over the Bulldogs came in Athens in 2009. The last time Kentucky beat Georgia in Lexington was 2006.
The Wildcats would like to pull out some of that upset mojo. The Bulldogs most heartbreaking loss to Kentucky ever came in 1988, as Kentucky cost Georgia a share of the SEC title in the final season of legendary hall of fame coach Vince Dooley. When it comes to beating title contenders, the Wildcats upended eventual national champion LSU in 2007.
For the Bulldogs to avoid the upset, to "remain the hunter," under head coach Kirby Smart's watch, Georgia must clean up a turnover problem. Over the last three games, a 42-20 win over Florida, 27-13 topping of Tennessee, and the 26-point triumph over Mississippi State, the Bulldogs have a cumulative seven turnovers, while coming up with two. Both against the Volunteers.
That's something Georgia must clean up if these Bulldogs are to arrive at the ultimate destination. These Bulldogs have clinched the berth for the SEC title tilt in Atlanta. Then it's the Yellow Jackets for the state championship. But Smart and the veteran leadership on this team is preaching no lookahead. There are bigger proverbial fish to fry. A slip-up would mar Georgia's drive for the national championship. It's certainly been clear that these Bulldogs of 2022 are out to make their own history.