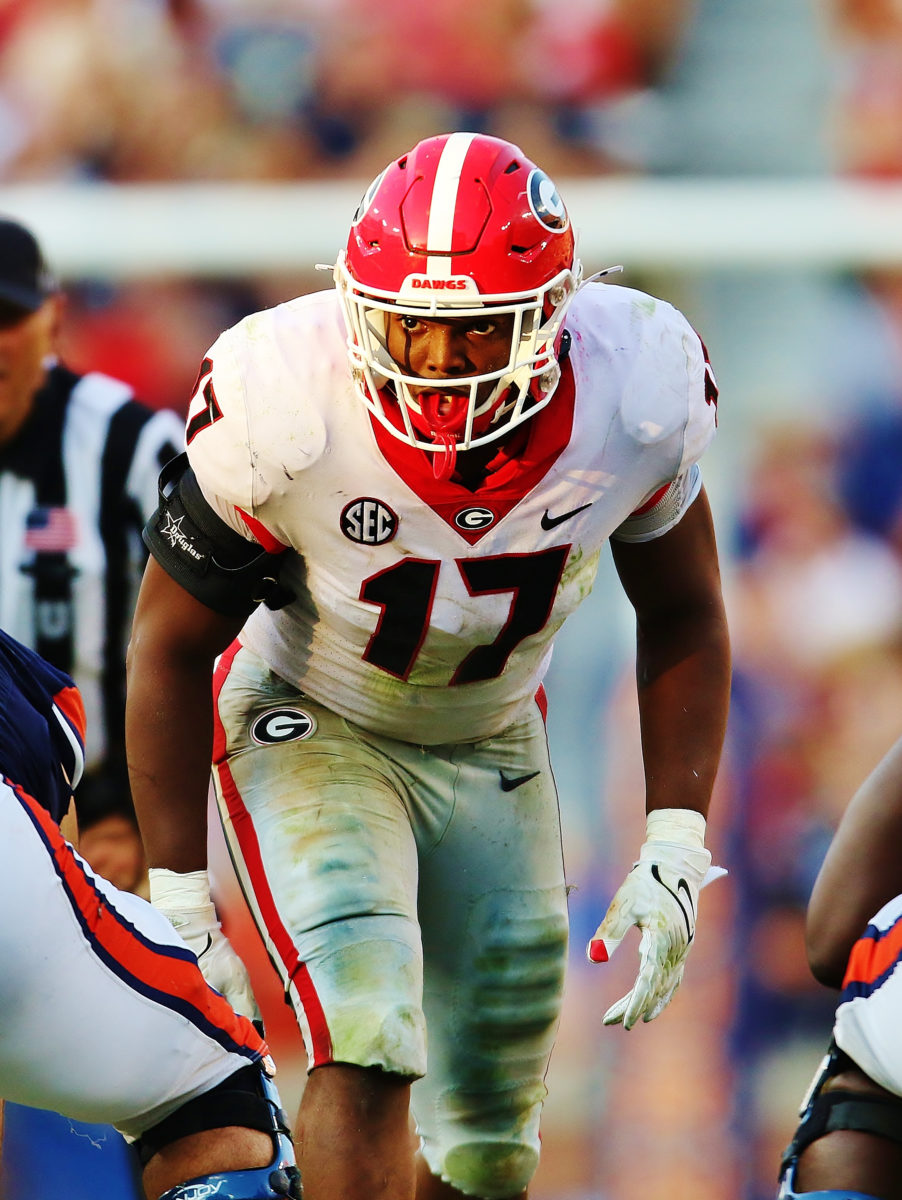 It's another mega showdown of undefeated championship contenders in the Southeastern Conference, as Georgia battles Kentucky at Sanford Stadium. Kickoff is set for 3:30 p.m. EST Between the Hedges, as the Bulldogs and Wildcats meet with major stakes on the line.
At the top of that list, SEC East supremacy and far reaching postseason implications.
Georgia is 6-0 this season, and 4-0 in the SEC, coming off of an impressive 34-10 victory over Auburn at Jordan-Hare Stadium. Since a 10-3 season opening victory over Clemson, the Bulldogs have outscored a quintet of opponents (UAB, South Carolina, Vanderbilt, Arkansas and Auburn) by a combined total of 229-30.
But a tremendous challenge awaits in Kentucky. The Wildcats are 6-0 and 3-0 in the league, flying high after a 42-21 victory over LSU in Lexington.
Kentucky's signature victory came two weeks ago, as the Wildcats took a 20-13 thriller over Florida in Lexington. A blocked field goal returned for a touchdown and a last minute goal line stand delivered the Wildcats their second victory over the Gators in the last four years, and first on the bluegrass since 1986.
They were able to back that up with a dominating performance against the Bayou Bengals. Standout running back Chris Rodriguez, one of the best in college football, piled up 147 yards and a touchdown on 16 carries.
For Kentucky to beat SEC bluebloods Florida and LSU, both of which have dominated the all-time series with the Wildcats, in back to back weeks is hugely historically significant.
The Wildcats opened the season with a 45-10 win over Louisiana-Monroe, and then posted its first signature victory of the year, topping Missouri 35-28 in Lexington. A narrow 28-23 escape against Chattanooga followed. Kentucky made it 4-0, and 2-0 in the SEC with a stout defensive display in a 16-10 victory at South Carolina.
That set the stage for the memorable triumphs over the Gators and LSU.
Now Kentucky tries to add Georgia to the hit list.
This is setting up as an all time great season for Kentucky. In 2018, the Wildcats went 10-3, their best year since 1977, when the Wildcats beat Florida, LSU, Tennessee, Penn State and Georgia.
The Bulldogs have won 11 straight meetings with Kentucky, including last season's 14-3 victory in Lexington.
Georgia has great expectations, and now faces its most complete foe of the year, a Wildcat team that has captured the hearts of the Big Blue Bluegrass faithful, enjoying great expectations of their own.