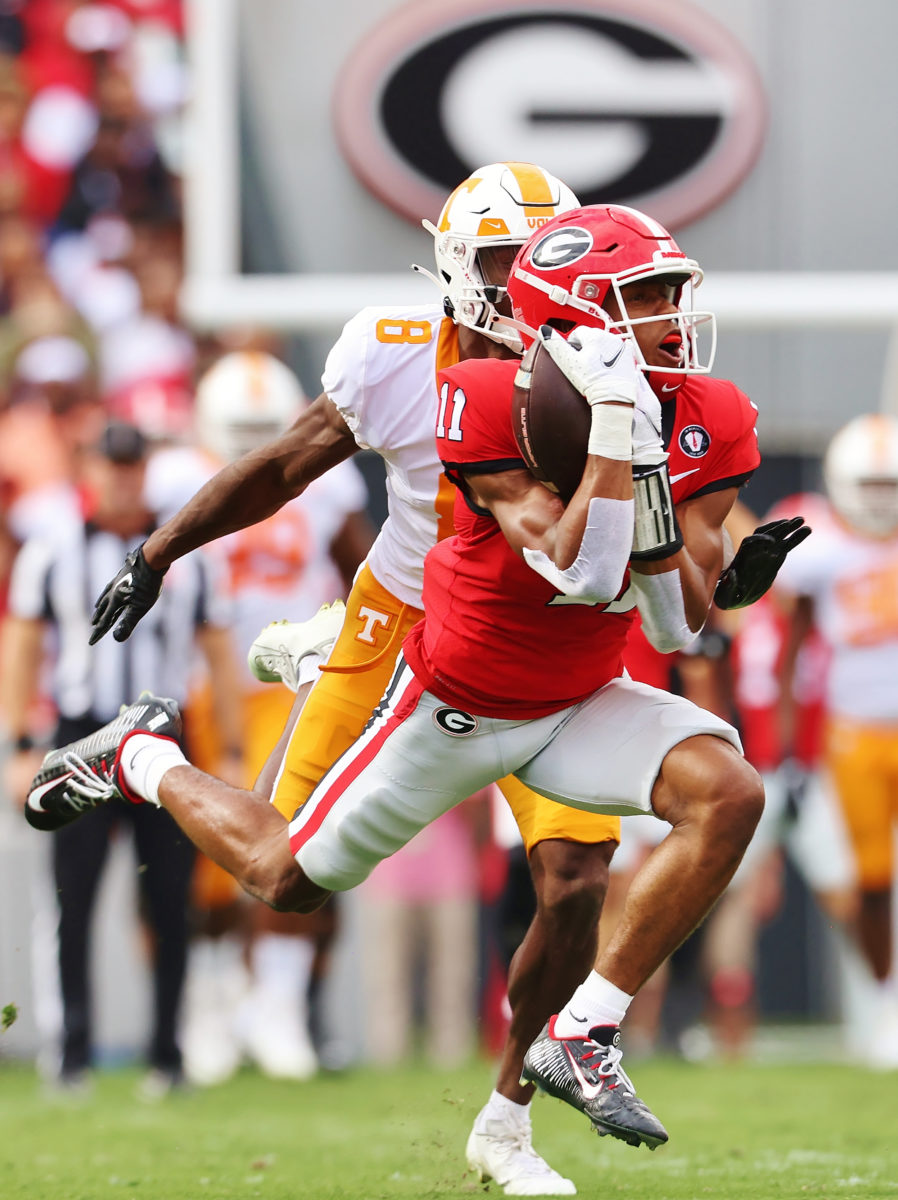 Top-ranked, reigning national champion Georgia ventures to Starkville for a Saturday night Southeastern Conference battle at David-Wade Stadium with the Maroon Bulldogs.
Georgia heads into the game with a perfect 9-0 record, 6-0 in the Southeastern Conference. If the Bulldogs beat Mississippi State, or if Georgia comes up short and then beats Kentucky the following Saturday in Lexington, it's off to the Southeastern Conference Championship Game for the fifth time in the last six seasons.
Mississippi State is 6-3, and 3-3 in the SEC. This past Saturday, MSU beat Auburn 39-33 in overtime. The three losses for State have all come on the road, as the Maroon Bulldogs have fallen at LSU, Kentucky and Alabama. Mississippi State, which had an open date after falling on the road to the Wildcats and Crimson Tide, is confident and eyeing the upset. The Maroons are catching Georgia in a tricky spot on the schedule, as the Bulldogs from Athens are coming off back-to-back emotional victories over two of the program's fiercest rivals.
Kirby Smart's Bulldogs were 7-0 and had an open date. Since then, the Bulldogs beat Florida 42-20 in Jacksonville and then topped Tennessee 27-13 this past Saturday at Dooley Field at Sanford Stadium in a battle of No. 1 vs. No. 1. Yes, Georgia was ranked No. 1 in both the Associated Press and Coaches Poll, and third in the first release of the College Football Playoff Rankings. The Volunteers were in that top spot.
Athens was absolutely electric and the victory over the Volunteers was certainly enhanced by the crowd Between the Hedges.
State will have the home field advantage Saturday night, and the MSU faithful will certainly be at a fever pitch hunting for the upset.
Georgia has won 27 of its past 28 games, a stretch of tremendous success that began with a 31-24 victory over Mississippi State in Athens in 2020. That night in Athens, the Starkville Maroons got a top notch performance from then-freshman quarterback Will Rogers. It was evident that season that Rogers had a bright future, and that when the teams would meet in 2022 at Davis-Wade Stadium, Georgia would be facing a terrific quarterback.
Rogers is a perfect fit for Mississippi State's offensive attack under Mike Leach's watch. State will present the Bulldogs defense with one of its toughest challenges of the season. That defense was up to the challenge this past weekend, as high powered Tennessee, which led the NCAA in scoring heading into the game, was held well below all of its impressive average statistical production.
Can Georgia, with that target squarely on the chest, produce again? It's the grind of the Southeastern Conference in November, and another season-shaping showdown.