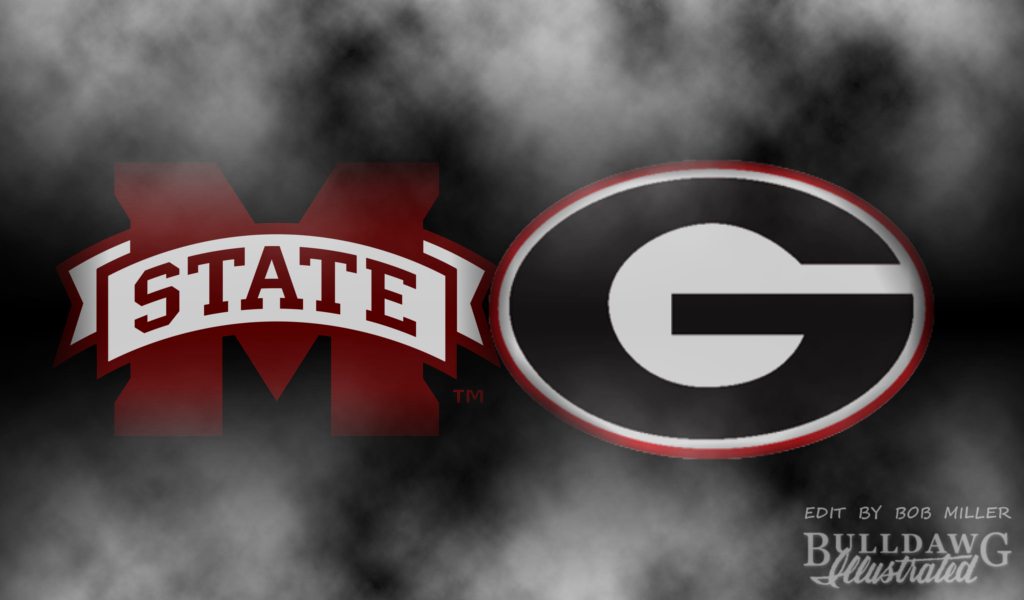 In the most highly anticipated meeting between the two Bulldogs of the Southeastern Conference since Georgia's thrilling 29-22 victory over Mississippi State in Starkville in 1982, Sanford Stadium is the setting for a colossal clash Saturday night.


Mississippi State is coming off one of the most impressive victories in school history, blasting old nemesis LSU 37-7 at Davis-Wade Stadium to make it 3-0 on the year, and 1-0 in the league. Georgia started fast and then pulled away in the second half to top Samford 42-14 between the hedges, improving to 3-0.


For Georgia, the gauntlet begins. Starting with Mississippi State Saturday night, the Bulldogs face eight straight SEC foes and then square off against tech the Saturday after Thanksgiving.


For Mississippi State, this is a chance to vault into the top ten and be considered the league's second-best squad at this point behind you know who. It's not every year that Mississippi State has the chance to beat LSU and Georgia not just in the same year, but in back-to-back weeks.


There is a precedent for Mississippi State coach Dan Mullen. In 2010, he led the Maroon Bulldogs to wins over Georgia, Florida, and Michigan in the same year. Beating LSU and the Dogs in the same year would be an accomplishment of such acclaim.


Georgia picked up a monumental comeback (four times trailing, as a matter of fact) at Notre Dame that has sent the spirits of the Georgia people soaring high. Now comes what might be the toughest challenge Georgia faces all season.


State's two biggest strengths are an outstanding defensive line and a superb quarterback in Nick Fitzgerald. Georgia's defense and special teams must be at its best, and the offense has to capitalize and cut down on mistakes – turnovers and dropped passes most notably. The Bulldogs offensive line will be in for the fight of their lives in what shapes up as classic SEC slobber- knocker.



---
Recent Articles by Jeff Dantzler


[pt_view id="b358db4n1f"]