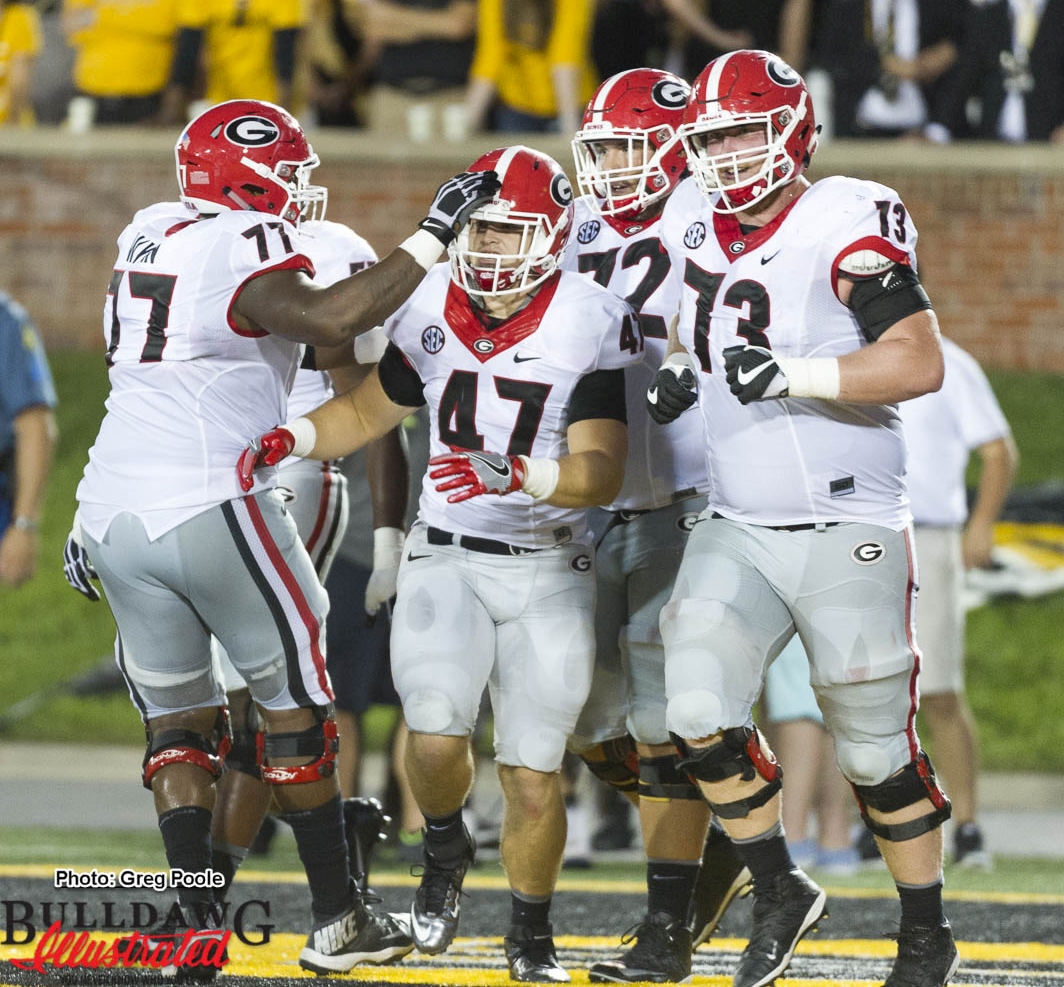 Ole Miss and Georgia square off in Oxford at high noon Eastern, 11 local time at Vaught-Hemingway Stadium, both teams hungry for a win.
The Rebels are 1-2 and asking what if? Ole Miss had a 28-6 first half lead over Florida State in Orlando on Labor Day Night, and suffered a 45-34 loss, as the Seminoles came storming back in the second half. After handling Wofford, it was rocking in Oxford, as Ole Miss erupted for a 24-3 first half lead over top-ranked Alabama, and the Rebels were sniffing a third straight win over the Crimson Tide. But an electric back-and-forth contest ensued, and Bama pulled out a 48-43 victory. On the heels of last season's Sugar Bowl championship, Ole Miss has at times looked like arguably the best team in the country, but is on the wrong side of history with those leads that have gotten away.
Georgia has won 10 straight in the series, dating back to a 21-14 win over the Rebels in Oxford in 1997. The Bulldogs are dealing with depth-related issues, in particular along a patchwork offensive line. Georgia has also failed too often to cash in on scoring opportunities, something the Bulldogs can't afford to do in Oxford and hope to win.
First-year favorite son Kirby Smart's head coaching debut was a smashing success, as the Bulldogs rallied for a 33-24 Georgia Dome triumph over North Carolina. The Dogs then diverted disaster, holding off 50-point underdog Nicholls State in a 26-24 Between the Hedges squeaker. Knee-knocker was taken to a new level with Georgia's thrilling 28-27 come-from-behind win over Missouri to improve to 3-0 and open SEC play with a victory.
Without question, Ole Miss rates as the toughest challenge the Bulldogs have had to date in the young season. Two areas in particular where Georgia needs to show vast improvement is on the offensive line – with run blocking in particular – and on special teams.
So while the Rebels are bemoaning the two big ones that got away, the Bulldogs are thankful to have hung on and in all three games. Any playoff dreams for the Rebels have most likely evaporated, but this extremely talented team would love to right it's wrongs and make a mark against the Bulldogs, who will once again try and pull on out to make it 4-0.