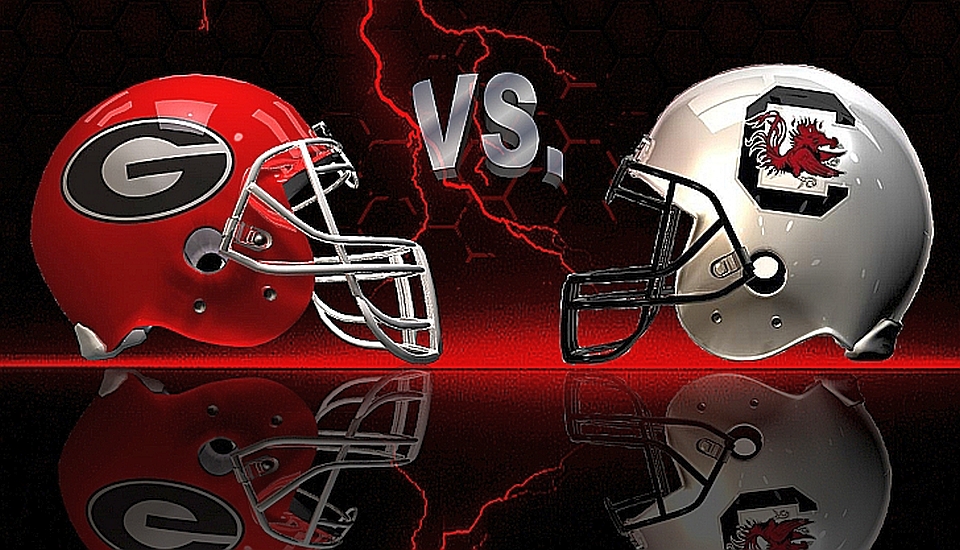 Updated at 9:22 pm ET:
For most of the week, residents along the Southeastern Seaboard of the United States have been anxiously watching Hurricane Matthew as it has steadily made its way ever closer to Florida and it's potential impact on Georgia and South Carolina. In turn, football fans have been wondering and waiting if the Georgia vs South Carolina game scheduled to be played in Columbia, SC on Saturday night at 7:30 pm ET would be postponed, rescheduled, or moved. We got our answer right around on Thursday night around 9 pm.



South Carolina Head Coach Will Muschamp stated on a radio show that the game would be moved to Sunday, and this was confirmed per several media outlets. The University of Georgia made an official announcement not long afterwards of the schedule change. The Georgia vs South Carolina game will be moved back one day to Sunday, October 9th to 2:30 pm ET. The game is still scheduled to be played in Columbia, SC at Williams-Brice Stadium and is to be televised on the SEC Network.




The state of South Carolina is currently under a state of emergency and conditions are expected to deteriorate from Thursday through Saturday along the coast as Hurricane Matthew moves closer. The exact impact on areas further inland, including the city of Columbia are still uncertain, but hundreds of thousands of residents have been evacuated inland, with Columbia being a major hub for those evacuees in the state.


We ask that everyone also please be safe and heed warnings of your state and local public safety officials regarding the hurricane.


Thank you.