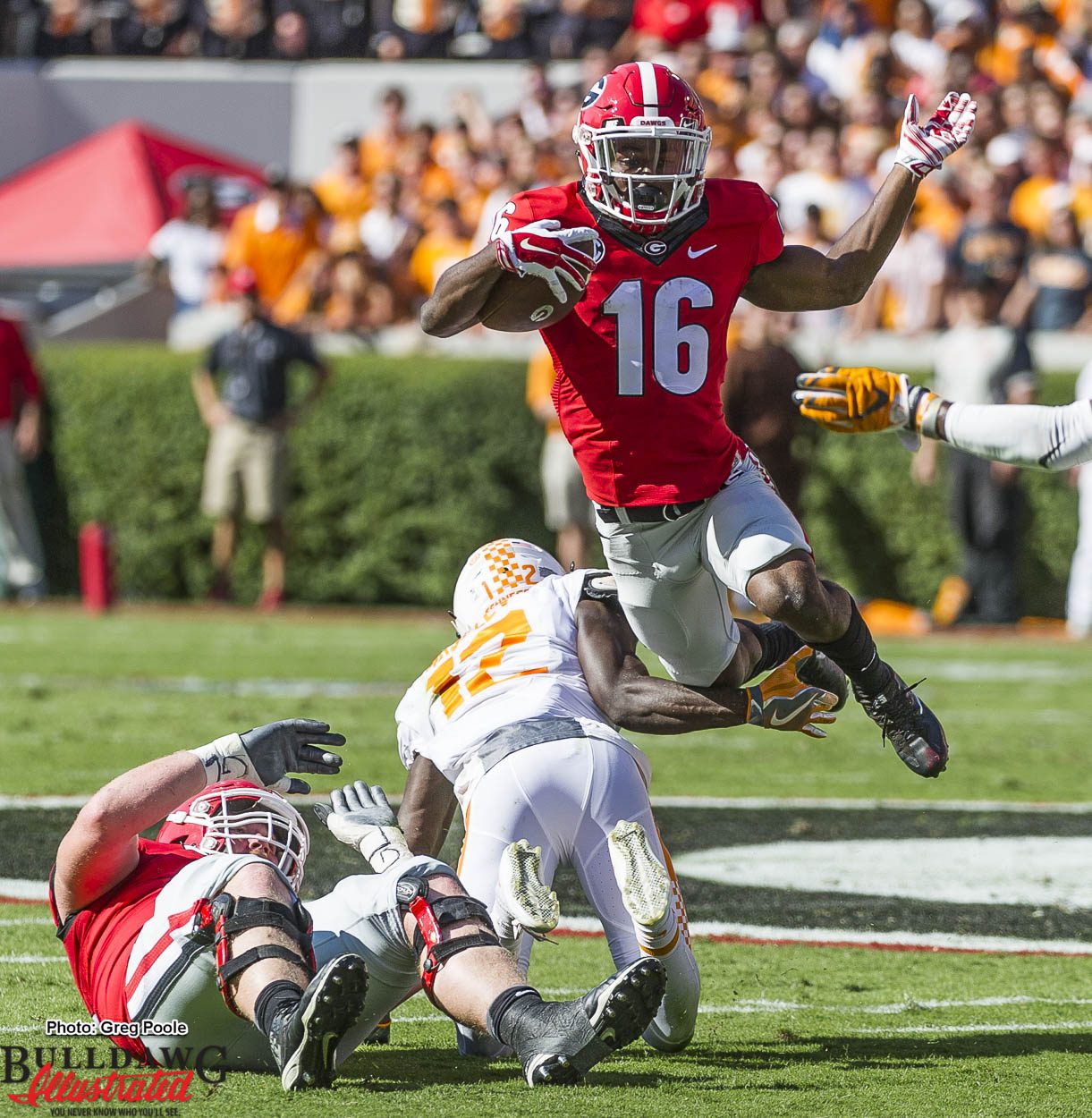 From an Everest high to a Death Valley low, Georgia's hearts were absolutely ripped out in Tennessee's Hail Mary comeback between the hedges. Crushing. It was one of the all time devastating defeats in Georgia football annals.
For first year coach Kirby Smart, it can also be a benchmark for this program to rise back from devastation with strength and resolve. Finish. Never Again. Eliminate the self-inflicted wounds.
Make no mistake, a celebration penalty set forced Georgia to kick off from the 20 after the electric touchdown that gave the Bulldogs a 31-28 lead. A short kick and nice return put the Vols in position to make one of their biggest ever plays.
So how does Georgia recover? South Carolina awaits.
The Gamecocks are coming off a well fought 24-13 loss in Columbia to Texas A&M.
Will Muschamp, like Smart a Georgia safety from the 1990s, is also in his first season with the 'Cocks. His first South Carolina team started its season with a big comeback victory at Vanderbilt, star kicker Elliot Frye nailing the game-winner from 55-yards in the closing minute. The Gamecocks then lost at Mississippi State to fall to 1-1, with both games road SEC contests. A nice victory at home over East Carolina pushed South Carolina to 2-1, but a third straight league road game ended in defeat, as the Gamecocks lost a tight one at Kentucky.
As Smart embarks on rebuilding Georgia's depth of talent across the board, particularly along the offensive line, the Bulldogs have very little margin for error. For a fourth straight game, the Bulldogs committed a catastrophic turnover that led to opposing points. Penalties, including the obvious aforementioned celebration flag put the Bulldogs in some bad spots. Georgia also had two possessions with a 24-21 lead over Tennessee inside the Volunteers 40 and were unable to come away with any points. The Gamecocks have won three straight in the series in Columbia, with Georgia's last win at Williams- Brice Stadium coming in 2008. This is the chance for Georgia to show that resolve and lean on its strengths, most notably a running game that regained some sizzle in the heartbreaker. It is also the first chance for Georgia to climb back and move forward.