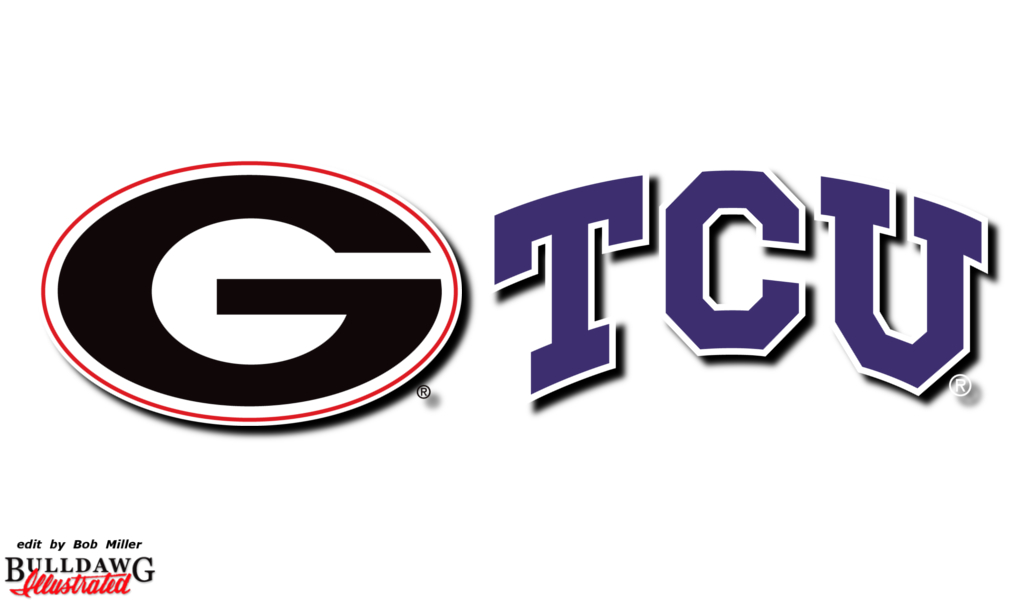 Both Texas Christian and Georgia are disappointed to be playing in a mid-level bowl. The Horned Frogs and Bulldogs were each ranked in the preseason top 20 and had aspirations of competing for a conference championship and playing in a major bowl. A las, things didn't go either team's way.
Gary Patterson has done an incredible job in Fort Worth, revitalizing a program that once was so dormant, it wasn't even asked to join the Big XII when the old Southwest Conference and Big 8 merged. But a slew of double-digit win seasons, highlighted by a 13-0 Rose Bowl Championship in 2010 solidified the Horned Frogs as one of college football's top programs under Patterson's watch. They are now not only in the Big XII, but one of the league's top programs. Three decades ago, merely making a bowl would have been a grand accomplishment for TCU. It speaks volumes for the job the Patterson has done that a Liberty Bowl berth is a disappointment.
Meanwhile in Athens, it's the first season for Georgia alum Kirby Smart as the program's head coach. A renowned recruiter and defensive tactician for Nick Saban at Alabama, Smart's aim is to lead Georgia to the elite of college football. His recruiting efforts already offer great promise for the near future, but this Georgia team, which suffered three excruciatingly painful lose at home, are 7-5.
For two teams that had great aspirations, but came up short, it's the same old story of inconsistency – getting the offense, defense and kicking game all clicking too infrequently. For Georgia, it goes deeper. The offense struggled too often for success in both the running and passing game. The Bulldogs need to lean on the run, and that will be the identity of Smart's teams. Whether it's the final game for Nick Chubb and/or Sony Michel, these two standout junior tailbacks and understudy freshman lightning rod Brian Herrien and what they can do behind the Bulldogs patchwork offensive line is the most integral factor to Georgia's success in Memphis. On the other side, TCU will be waiting with a pair of tackling machines. Linebackers Travin Howard and Ty Summers rank first and second, respectively in the Big XII in stops, and were bright spots for the 6-6 Horned Frogs season. Howard, a junior, had 125 tackles to lead the league, while the sophomore Summers had 113. No other player in the conference hit triple digits. This is a classic strength on strength battle and will likely tip the scales to which team emerges victorious.