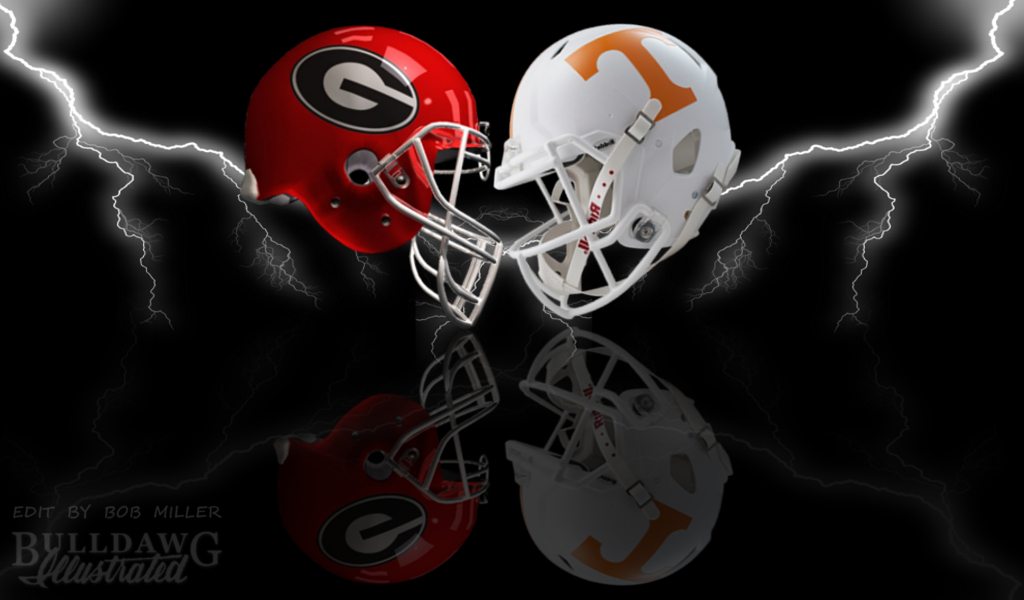 College football can change so quickly from week to week.


Heading into this past Saturday night's Sanford Stadium clash between then 11th-ranked Georgia and No. 17 Mississippi State, all the national talk was on the Maroon Bulldogs. After all, they had just blasted LSU 37-7 and were the team of the week, not just in the Southeastern Conference, but in the entire country.


Well, Georgia delivered one of the most impressive Sanford Stadium victories of the 21st century, dismantling Mississippi State 31-3, soaring into the SEC, and national, spotlight. The victory pushed the Bulldogs to 4-0 on the year and 1-0 in the league.


A lot of talk throughout the week will be looking way ahead, the Bulldogs will spend the week deflecting the praise from this epic victory, and talk of shifting the focus to Tennessee.


The Volunteers are a bit of a "wounded animal" right now. That's dangerous. Can the Bulldogs follow it up and take another step down the road to excellence. The more you win, the bigger the games get.


Following a heartbreaking loss for Tennessee to Florida – the Gators scored on a 63-yard touchdown pass on the final play of the game and the Volunteers missed three field goals in the 26-20 decision – it was much closer than the Orange and White faithful in Knoxville had hoped. But Tennessee survived an upset scare from Massachusetts to make it 3-1 on the year. The Vols are hungry to even their SEC record at 1-1 and extend the winning streak over Georgia to three. Schedule is so vital, and this will be Tennessee's third big showdown of the year, and it has set up nicely.
Tennessee opened with Tech and pulled out the 42-41 overtime thriller. Then came Indiana State and a bit of a breather before Gainesville. Though the Volunteers struggled with UMass, you can bet Georgia will see a Volunteer team at their best, one that spent last week soothing heartbreak with an eye towards Georgia.


One thing is for certain when these two get together, it's almost always a thriller. The last six have been decided by between three to eight points, and even though these two teams tasted victory in much different fashions last week, that has nothing to do with what will transpire Saturday afternoon at Neyland Stadium.


---
Recent Articles by Jeff Dantzler


[pt_view id="b358db4n1f"]