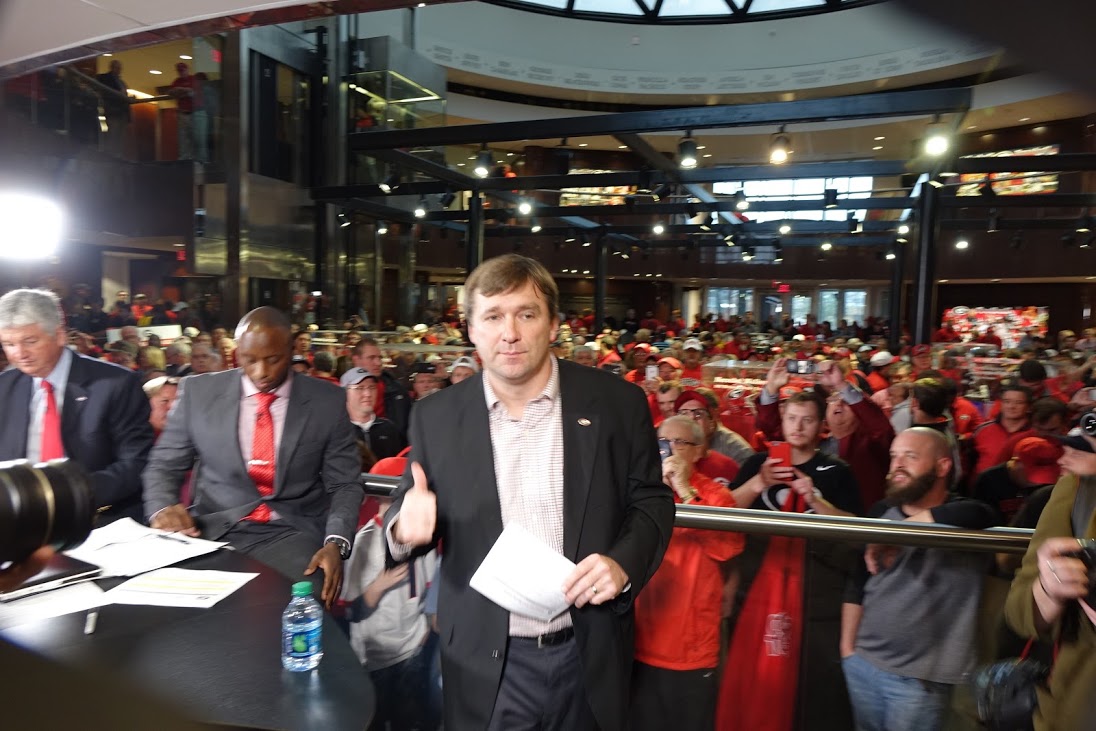 The University of Georgia football program has finished ranked either with the No. 1 or No. 2 recruiting class in the team rankings each of the last two years. Both 247Sports and Rivals ranked the Bulldogs' 2018 recruiting class No. 1. And Rivals also ranked UGA No. 1 for their 2019 recruiting class while 247 had the Dawgs second, just 8.38 points with 25 commits behind Alabama's No. 1 class at 317.50 points with 27 commits. As it stands now, six weeks out from National Signing Day 2020 in February, Georgia sits at No. 4 in the 247 rankings and No. 5 in the Rivals' rankings.
So what are the chances that the Bulldogs can overtake Alabama, Clemson, or Ohio State and take the top spot once again in 2020?
Pretty darn good.
At the moment, the Bulldogs are favored to get commitments from running back Zachary Evans, defensive back Kelee Ringo, and tight end Darnell Washington, all of which are 5-star prospects per both 247Sports as well as ESPN and Rivals. Evans and Washington announce their decision on Thursday, January 2nd and Ringo announces on Saturday, January 4th. If all three do commit to UGA, that would push the Dawgs' 2020 recruiting class to 315.26 points with just 22 commits per 247's rankings. That is enough to overtake No. 3 Ohio State, No. 2 Alabama, and edge out No. 1 Clemson.
Ohio State has 25 commits and Alabama has 26; so, it is unlikely they can sign to many more in this recruiting cycle. The kicker is Clemson who has 23 who could potentially add at least two more to their 2020 class. Many experts project Georgia taking around 23 this cycle; so, it is possible that the Bulldogs could add one more prospect on top of Evans, Ringo, and Washington… if that is how the recruiting cookie crumbles.
And that is just according to 247′s rankings which provides a handy Class Calculator tool that is free to use. Without knowing how Rivals and ESPN calculate their point totals, it is unclear how far Georgia could rise in each of those respective services' rankings.
The battle for the No. 1 class will be close, and after all, while it is nice to claim the king of the recruiting rankings mountain top, it doesn't amount to more than bragging rights for the school and fans because it doesn't guarantee a team will compete for and win a national championship. Having the "Jimmys and the Joes" doesn't hurt, though.