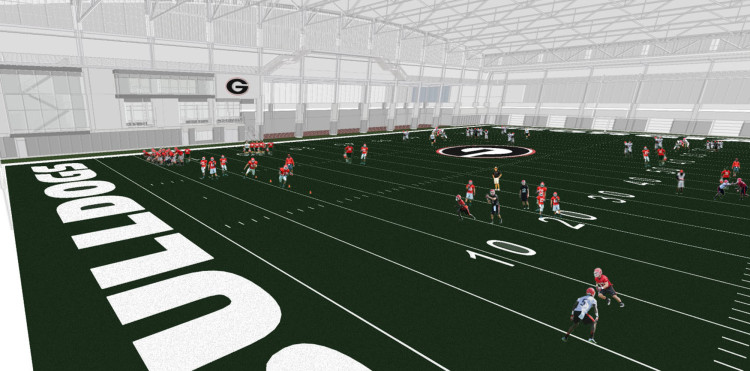 Georgia's new indoor practice facility is well under way, and the team's new coach said yesterday that it will get plenty of use during fall camp 2017. The IPF will not be exclusively for avoiding inclement weather, according to Coach Smart. The Dogs will take advantage of the facility to escape the heat and allow players to recover from energy draining workouts in the heat and humidity.


What I have found that the other places I have been is that your legs recover when you go inside, and we have no recovery. We can't hide from the heat. So, we have nowhere to go. You can either shorten practice or cut a practice off, which you don't want to do, there's no good way around it.

Is not so much the weather as is it is the heat. You would like to get you guys legs back, where they're back running their normal speeds and are going their distances. When you go inside you can do that.