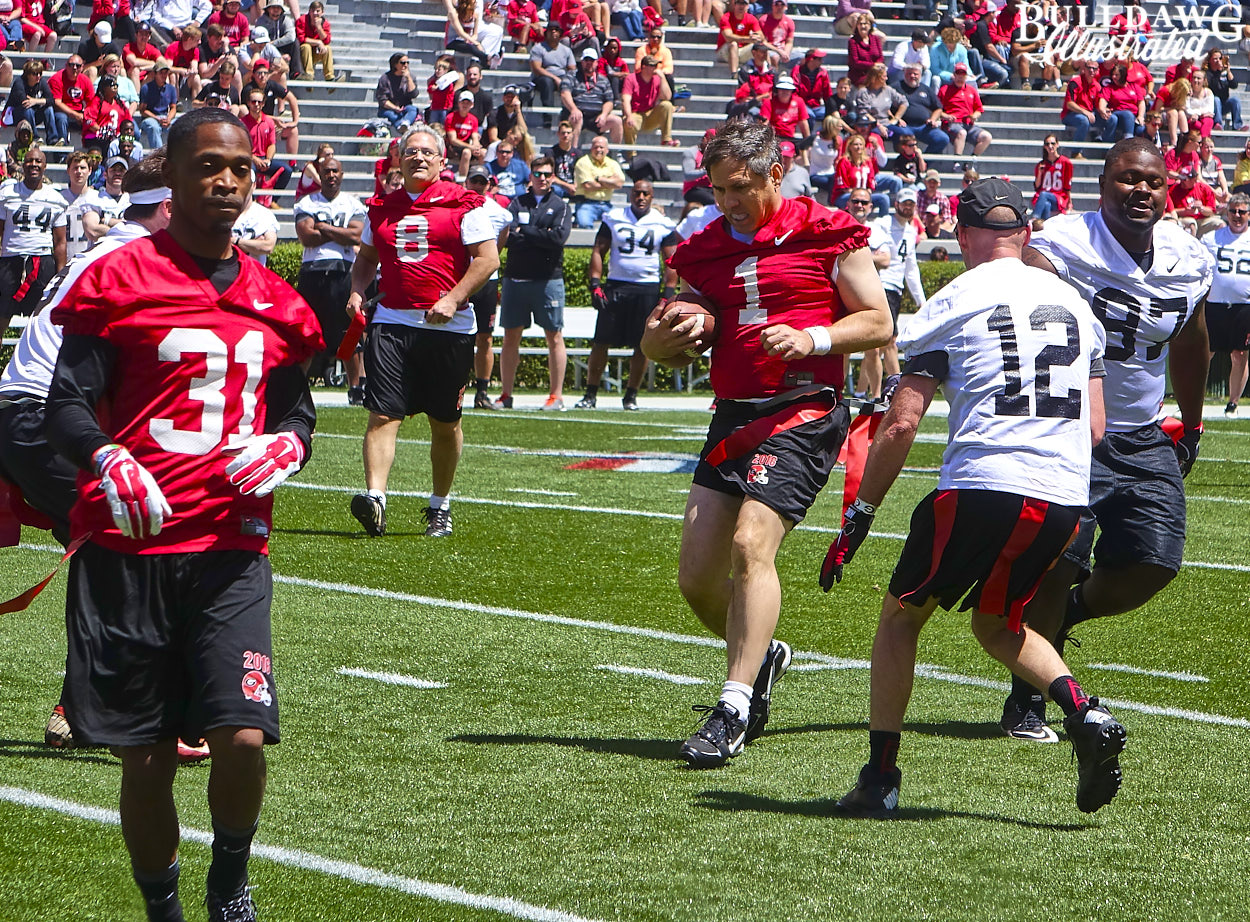 Before the 2017 Bulldogs take the field between the hedges at Sanford Stadium for the annual G-Day spring game, over 60 letter winners spanning seven different decades of Georgia football will take part in the lettermen's flag football game at 11:30 a.m. ET.



Derrick Bailey, who lettered in 1991, will coach the Red Team while Kevin Jackson, who lettered from 1980-82, will coach the Black Team. Bobby Poss will serve as the public address announcer.


Ten-year NFL veteran Tim Jennings along with SEC record-breaking kicker Marshall Morgan are among the former players who are returning to Athens for Saturday's festivities.


James "Pud" Mosteller, an All-SEC lineman who lettered from 1954-56 and former referee later in life, is the oldest lettermen scheduled to participate. Mosteller is slated to be a manager for the Black Team. Linebacker Ronnie Huggins, who lettered as a linebacker from 1967-69, is the oldest player scheduled to play in the game.


This year's G-Day game will begin at 2 p.m. and will be televised by the SEC Network. There will be no admission fee charged and Sanford Stadium gates will open at 11 a.m.


UGA will use G-Day to implement the SEC's Clear Bag Policy, which will go into effect at all SEC venues beginning this fall. The policy will also be in effect, beginning in the 2017-18 competition year, at all of UGA's ticketed sports venues: Sanford Stadium, Stegeman Coliseum (men and women's basketball, gymnastics) and Foley Field (baseball). More information on the SEC Clear Bag Policy can be found at: http://georgiadogs.com/clear-bag-policy.