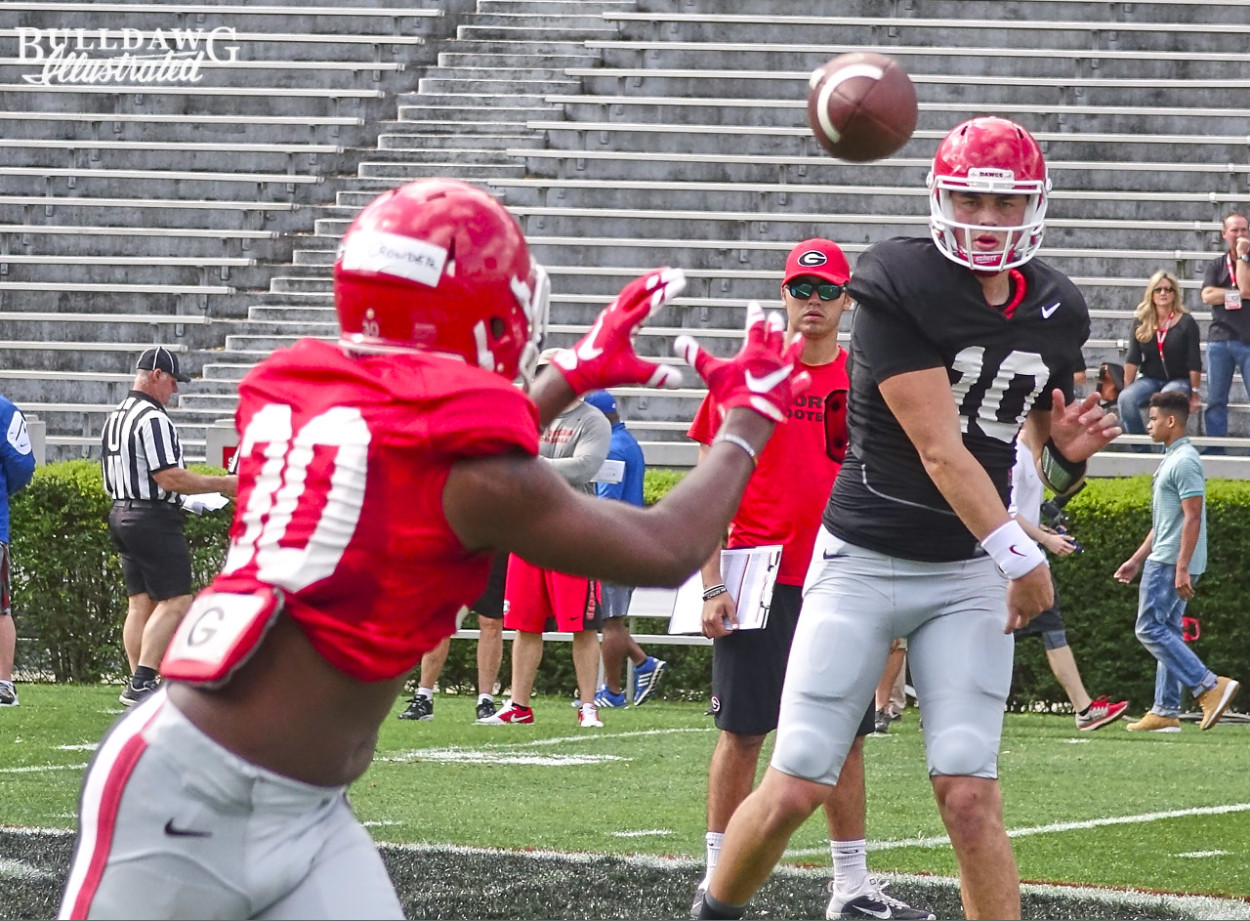 According to the site Pro Football Focus, there is a simple solution to sort out Georgia's QBs, start Jacob Eason.


There's a common misconception that inexperience automatically means that a quarterback is going to struggle. However, when you look at the true freshman quarterbacks who saw significant time a year ago, that's not always true. In fact, six of the 16 true freshman to play 310 or more snaps in 2015 finished the season with a positive grade. Four of them, Washington's Jake Browning (+21.6), Boise State's Brett Rypien (+17.9), UCLA's Josh Rosen (+16.9) and Baylor's Jarrett Stidham (+16.0), finished the season grading within the top 42 quarterbacks in the nation.

Rosen and Browning have drawn heavy praise for their play last season, and head into 2016 with high expectations after impressive freshman campaigns. There are obviously no guarantees, but if Georgia head coach Kirby Smart feels like Jacob Eason is ready, and that he can perform to a similar level to that of those standout freshman last year, there's a strong case to be made that he is the Bulldogs' best option at quarterback. Consider that all four of those freshman graded higher than both Lambert and Ramsey a year ago, and a similar level of performance from Eason would see a Georgia offense that already has Nick Chubb as a star out of the backfield take a big step forward in 2016.

Lambert's inconsistency, Ramsey's inability to seize the role for himself and the previous success of other freshman quarterbacks are part of the equation, but the key to all of this is really just how good Eason can be. A five-star recruit, Eason stuck with the Bulldogs even after the coaching change from former head coach Mark Richt to man in charge Kirby Smart, and comes into college highly regarded after a high school career decorated with awards. The truth is though, with the exception of the spring game, we've yet to see what he can do against college competition. He impressed in that spring game though, limiting mistakes and making a big time throw to get everyone talking.


https://www.profootballfocus.com/college-football-why-true-freshman-qb-jacob-eason-should-start-for-georgia-bulldogs/