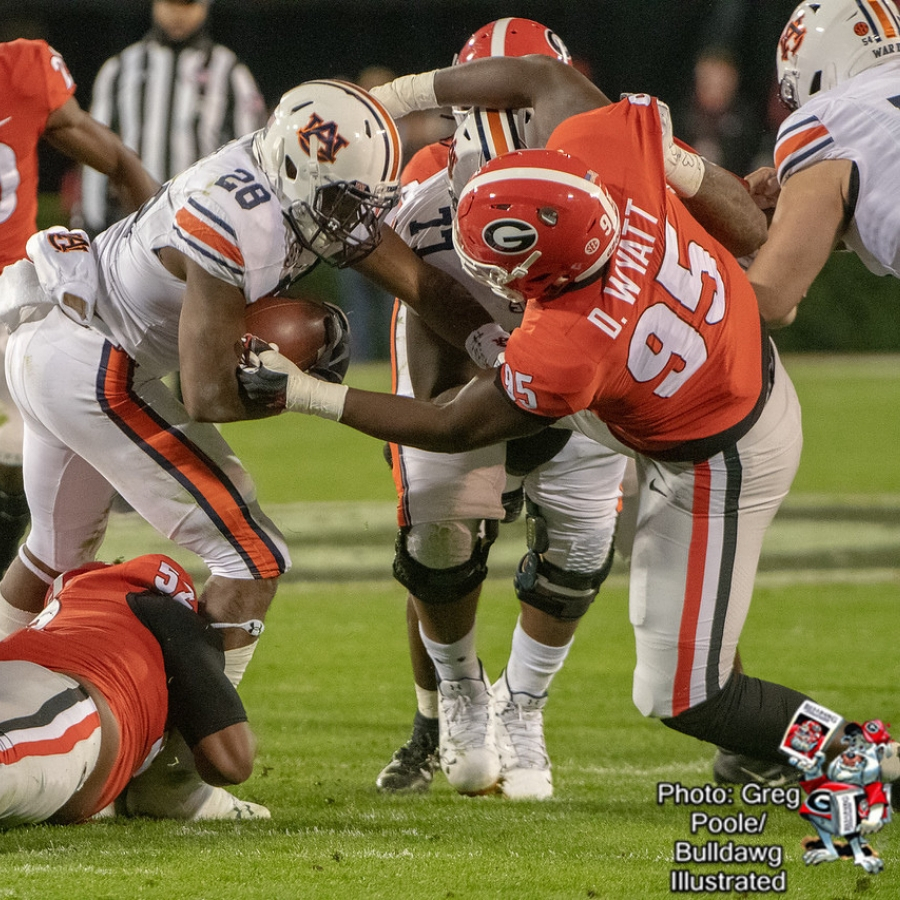 After a slow start to the season, Georgia's rush defense appears to be improving each week. The Bulldogs give up 131 rushing yards per game and rank No. 4 in the SEC.
Head coach Kirby Smart comments on what has improved for the Bulldogs front seven.
"I think it just works. I think going against our offense creates a more competitive run environment. I mean our guys are physical up front and can run the ball. So when we go against them in good-on-good, we really try to crank it up and challenge our defensive line and don't shy away from practicing hard," Smart said. "The other thing is we've tackled better. We try to play with better technique. We've been healthier. I mean there was some time in there where we didn't have as many 300-pound guys healthy, and we've got a couple more guys now that helped build a wall for us. Jordan (Davis) has been a big part of that. Although he was present at LSU and we didn't tackle well, he's been present since and we've tackled better."
Smart says that he feels better about how Georgia's front seven is doing. He mentioned that the group has really worked on it and it has been a significant emphasis.
"I think when you try to emphasize something, you get what you demand a lot of times, so we've certainly worked really hard to sure up those areas through technique, fundamentals, going against a pretty good run team in our offense," Smart commented. "We have gotten a couple guys back from injury. But at the end of the day, I don't think you've ever arrived when it comes to any statistic. I don't know where we are now in the country in run defense, but we certainly know that coming down the road with UMass, Georgia Tech, and SEC Championship game, we have physical teams to play. So we have to continue to get better at our run defense, and that comes by how we practice."