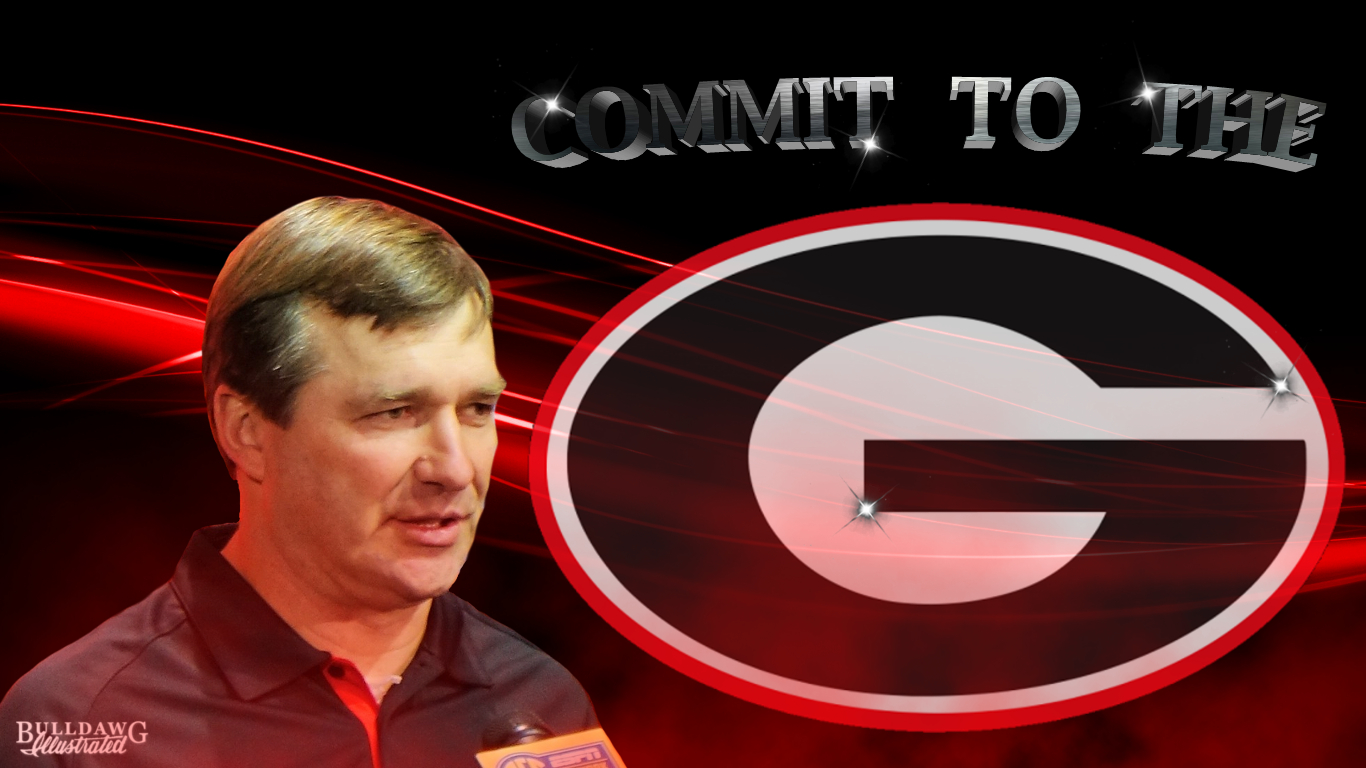 Members of the University of Georgia's football coaching staff have been on the road again in Alabama, Florida, Georgia, South Carolina, Tennessee and Texas doing some, well, a lot of work recruiting this past week.


Defensive coordinator Mel Tucker has been recruiting in the Sunshine State this week in Miami, Ft. Lauderdale, and Tampa, Florida so far.




Joining Coach Tucker in Florida is Inside Linebackers Coach, Glenn Schumann, who was in the Jacksonville area.




And the recruiting in Florida has already paid dividends as Georgia offered several prospects this week. The Bulldogs offered class of 2018 running back Camron Davis out of Carrol City-Miami High School and A.J. Davis, a 2017 running back out of Lakeland, FL on Wednesday. UGA also offered a couple of 2018 cornerbacks. On Tuesday, the Dawgs offered 6 foot 1 and 170 lbs Isaiah Bolden out of Bartram Trail High School in Jacksonville, FL, and on Monday they offered 6 foot 1 and 180 lbs Josh Jobe out of Columbus High School, Miami, FL.


Offensive coordinator Jim Chaney took a trip to the city of blues and BBQ, Memphis, Tennessee.




Who's in the Memphis area that Coach Chaney could be visiting and looking at? There are at least a couple of class of 2017 prospects that come to mind. Defensive end and offensive lineman Isaiah Stokes out of Lausanne Collegiate School and running back Chase Hayden out of St. George's Independent School, just 30 minutes outside of Memphis in Collierville.


Outside Linebackers Coach, Kevin Sherrer, has been working the state of Alabama making stops in Mobile and Phenix City during the week.




Coach Sherrer was most likely checking out Central High School in Phenix City, AL where UGA target and offer, 2017 LB Markail Benton, roams the defensive side of the ball. Another 2017 prospect Georgia was most likely looking in on is Ryan Johnson, a 6 foot 3 and 253 lbs DE out of St. Paul's Episcopal School in Mobile, AL.




And the coach that may have logged the most miles this past week is Tight Ends and Special Teams Coordinator Shane Beamer who has been to Augusta, GA and Columbia, SC before he headed out west to the Lone Star State to Houston.




Texas, like Florida, is loaded with high school football talent and prospective division 1 FBS student-athletes. Coach Beamer likely was stopping in to see 2017 RB Toneil Carter at Langham Creek High School in the Houston area.


So far, for the class of 2017, Georgia has 8 verbal commitments:


Breon Dixon – LB – 6-0 and 214 lbs – Grayson HS, Georgia
Jake Fromm – QB – 6-3 and 224 lbs – Houston County HS, Georgia
Jaden Hunter – LB – 6-2 and 212 lbs – Westlake HS, Georgia
Xavier Jenkins – WR – 6-5 and 195 lbs – Lowndes HS, Georgia
Netori Johnson – OL- 6-4 and 348 lbs – Cedar Grove HS, Georgia
Richard LeCounte III – DB – 5-11 and 174 lbs – Liberty County HS, Georgia
William Poole III – DB – 6-0 and 180 lbs – Hapeville Charter School, Georgia
Justin Shaffer – OL – 6-5 and 356 lbs – Cedar Grove HS, Georgia


And for the class of 2018, Georgia has 1 verbal commitment, offensive lineman Max Wray out of Franklin, TN, who committed on March 31st.


Georgia could add to their 2016 class this weekend as 5-star prospect and wide receiver Demetris Robertson is set to make his decision announcement on Sunday, May 1st at 1 PM ET. That announcement will carried live on 11 Alive Sports at 11Alive.com.


---