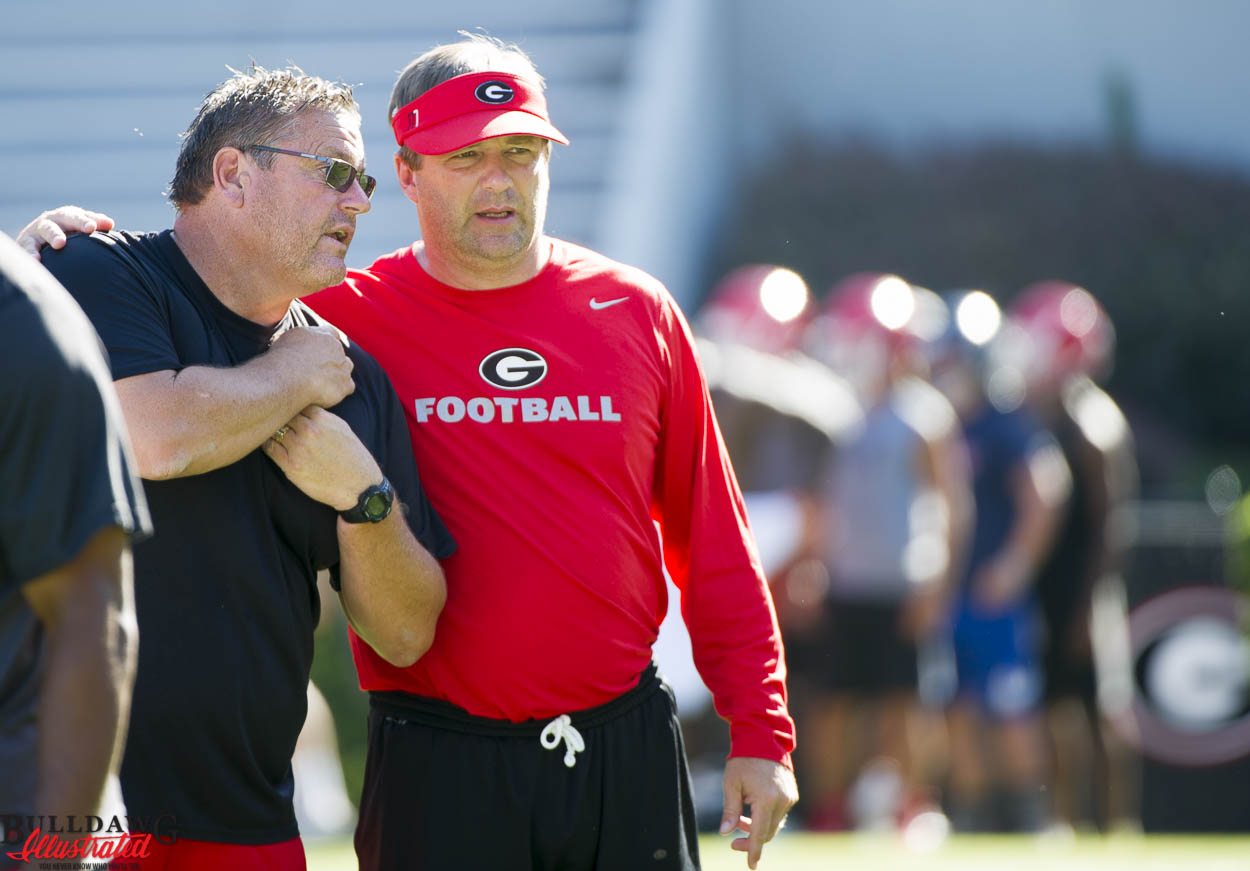 Kirby Smart has said that he is looking for players to step up and be more vocal in practice as leaders and Greg Pyke and Brandon Kublanow have seemed to step up to the plate.
The Bulldogs struggled more than they should have in their previous game and the offensive line was one of the units that had struggles that were most apparent.
Pyke went on to mention that after their performance against Nicholl's State, The unit as a whole had "to look ourselves in the mirror," because they knew they could have played better and that they "have the best back in the country, and there's no way he should have been held to 80 yards
Greg Pyke attributed these struggles to the offensive lineman being too "lackadaisical" in practice in the previous week but made it apparent that that was not the case this week.
What changed? Pyke says that he and Kublanow became more vocal in practice this week, and they did not hold back in letting guys know if they needed to push even harder.
I think it starts, we did not have good practice habits last week, so we have been trying to change that. I know as a leader myself and Kublanow have been very vocal in trying to lead those guys.


The offensive line had a plethora of problems during their game against Nicholl's State, but Pyke makes it apparent that adjustments have been made in the team's practice habits, and this should contribute to success for the team on this upcoming Saturday.


With the game drawing ever closer, How this unit plays against a viable SEC foe will be something to have your eyes on this Saturday against the Missouri Tigers.