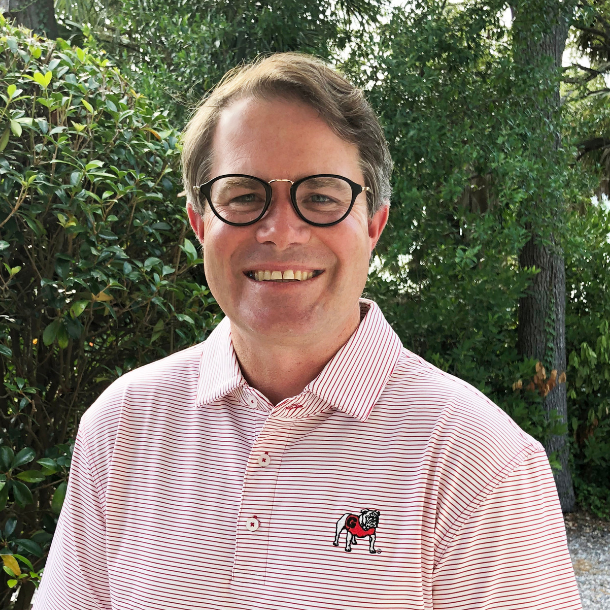 Like everyone who loves the Red and Black, my bride (Cheri) and I are still hollow from the loss of Vince Dooley this past Friday. He was a man of so many talents (from history to horticulture and beyond), but what made him great was his desire to share his vast expertise with anyone who was willing to learn.
When I was growing up, he was the mythical, master-mind who helped shape my love of the Georgia Bulldogs in the 80s.
Then when I reached adulthood, I had the honor of rekindling the Golden Isles Bulldog Club (as its president), which created the opportunity to really get to know Coach Dooley. You could learn so much from him by simply watching how he treated people. I remember the time Cheri and I helped him at a book signing at our local hospital. The lines went as far as your eye could see, but each person got his or her own special time with Coach. He was always the consummate gentleman.
Always!
Then Cheri and I had the idea to start Bulldawg Illustrated, so in our mid 20s we shuttled off to Athens to meet with Coach (who was AD at the time) about our idea. Basically, we were going to the Godfather with hopes of his blessing, but knowing he might balk at what we were envisioning. Well, 20 years later, this story continues because not only did Coach love our idea, he actually offered to write a column in it. So with Coach as a writer and the always generous Jack Davis providing terrific cartoons, BI was off and running.
Over the last few years, from time to time, I did get the opportunity to thank Coach Dooley for his help and endorsement. He truly did give us instant credibility, so Cheri and I will forever hold a special place in our heart for him. Unfortunately, now it will have to be in our memories. What a man!!
However, without a doubt, I know Coach wants everyone in the Bulldog Nation to not be somber in his passing. Instead it's time to celebrate a terrific life combined with getting behind our stellar football team for one doozy of football game that will be played on Saturday in Athens … Hail to the Gridiron ++
This issue will definitely get you ready for the Vols, but it's also special because we are celebrating the life and athletic prowess of Charley Trippi, who the Bulldog Nation lost a few weeks back. Starting on page 54, you're going to love what Jeff Dantzler did for the Trippi tribute. Since Mr. Trippi's sports exploits probably aren't known that well by the newer generations of Dawgs out there, I challenged JD (in honor of No. 62) to see if he could come up with 62 neat nuggets about Trippi's career, which of course he passed with flying colors. By the way, the yellow blazer Mr. Trippi is wearing for our cover is because he is an inductee in the Pro Football Hall of Fame. He's actually in several others, but I'm going to let you learn that in our feature.
I do have a fun story about Mr. Trippi. We were in year one or two of doing Bulldawg Illustrated and Cheri's cousin (Gloria Cobb) scored an interview with him for us. When we showed up to his house, we found Mr. Trippi (who was then 82) on top of his roof blowing leaves. It was priceless, but made total sense when I got to shake his monster hand once the interview started. He was built like a tree trunk. I even remember joking with some of my buddies that someone younger would be foolish to ever think about mixing up with Mr. Trippi.
Enjoy our tribute … Hail to the Gridiron … Rest in Peace … Charley Trippi.
We will also publish our Coach Dooley tribute in the Georgia Tech issue, which is ideal so we have enough time to do it the justice it certainly deserves.
Now, it's time for everyone to get focused for the No. 2 ranked Volunteers on Saturday. And who better to lead the charge (our cover) than Kirby Smart, Stetson Bennett and Nolan Smith. These men of the gridiron are leaders first and foremost and their duty that lies nearest is getting everyone on their side of ball ready for Tennessee.
Man, this game is going to be something … Hail to the Gridiron ++
Beyond the Trippi tribute and our normal sports, the BI camera was in overdrive during the days of festivities that make the Georgia-Florida game so special. Enjoy the over 100 photos. For now, I won't weigh-in too heavily about the discussion of the game moving to home and home, but if that happens the tradition will go with it. And being a Golden Isles native, it would be devastating not only for the fans, but also for the many businesses that benefit from Georgia fans spending sometimes an entire week on the islands for the game.
Also, in this issue, enjoy getting to know Augustan, John Cates in our Proust Q&A (page 52). He's my kind of guy since he would love to never lose to Florida again. Kirby isn't perfect against the Gators, but my oh my, it's been fun whipping the reptiles of late. Then on pages 28 and 29, Savannah insurance advisor Cindy Robinett is our Georgia Girls feature for this issue. I know Cheri definitely echoes Cindy on her choice of favorite books … "Where the Crawdads Sing" by Delia Owens. I may even have to check out the movie once the football season slows down. Finally, Loran Smith continues our Bulldogs of the 4th Estate with Reg Murphy (page 50). Like Coach Dooley, Reg is a renaissance man that funny enough also wrote for BI. He is the best and for sure is an honorary Bulldog, through and through.
Alright Dawgs fans … let's get ready to rumble with Smokey and the Vols. Rest in Peace Charley Trippi and Vince Dooley … Hail to the Gridiron ++ and Go Dawgs!!