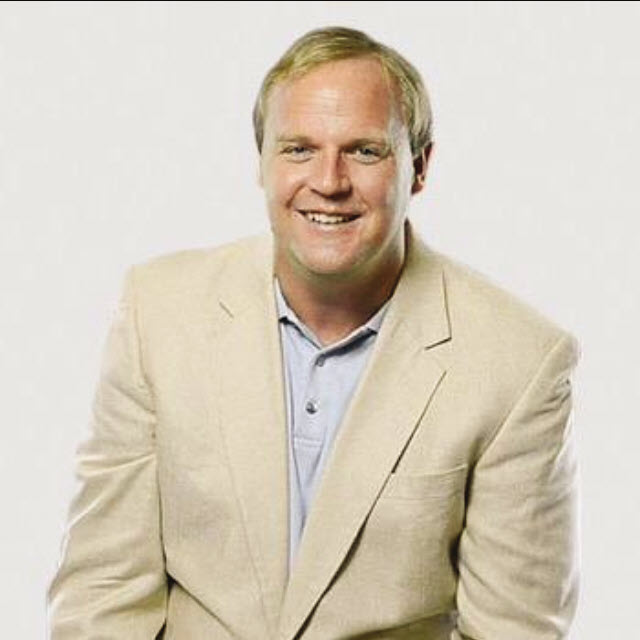 In the College Football Playoff era, which began in 2014, there is no doubt that December 31, 2022 will go down as THE DAY, with two instant classics to set the stage for Monday Night's showdown for the National Championship between the University of Georgia Bulldogs and Texas Christian University Horned Frogs.
TCU, under the watch of first year coach Sonny Dykes, built a big early lead and held off Michigan 51-45 to win the Fiesta Bowl in the first CFP semifinal. Then Georgia, five feet and 11 and a half inches under, fought and dug back, then had some magic at the stroke of midnight to edge Ohio State by inches 42-41.
Hands down, Georgia's 54-48 double overtime victory over Oklahoma in the Rose Bowl on New Year's Day 2018 was the greatest semifinal game. That one now has company. And what a matchup we have.
A year ago, TCU went 5-7 and parted ways with legendary coach Gary Patterson, who took the Horned Frogs from a Southwest Conference exiled league hopper to a Big XII power and frequent visitor to the top 10. Dykes, led by Heisman Trophy finalist quarterback Max Duggan, did some fine tuning and these Horned Frogs have gone to work and put together a remarkable season.
Last year, Georgia won the national championship, the program's first in 41 years. In many ways, these Horned Frogs are like the Bulldogs of 1980, who won six times by seven or fewer points en route to a perfect 12-0 national championship season. The Bulldogs were 6-5 the year prior, as an extra nugget.
En route to posting a 13-1 mark and earning a berth in the National Championship Game, the Horned Frogs have won six times by eight or fewer points. Along the way, the Frogs have put together an impressive hit list – including Oklahoma, Texas and then Michigan in the Fiesta Bowl. For longtime TCU fans who went through some dark times, those wins over a trio of college football blue bloods resonate with great pride.
Kirby Smart has Georgia in the National Championship Game, again. Under his watch, the Bulldogs are 4-1 in the CFP with an epic quartet of triumphs over Oklahoma, Michigan, Alabama and Ohio State. Elite.
The victory over the Buckeyes is Georgia's most improbable comeback triumph in a game of great magnitude ever. Even more so than Fran Tarkenton to Bill Herron in the 14-13 win over Auburn in 1959, Buck Belue to Lindsay Scott on Georgia's greatest ever play to top Florida in 1980, and David Greene to Michael Johnson on the Plains in 2002.
Georgia was dead and gone. But found a way.
A dozen of the Bulldogs 14 victories have come by 10 or more points. A knee-knocking 26-22 comeback at Missouri is the other triumph decided by single digits. Georgia has now won 32 times in its past 33 games. There are two 16 game winning streaks bookending the 2021 SEC Championship Game loss to Alabama. The school record for consecutive victories is 17, set between 1945 and 1947.
At 14-0, the reigning national champion Bulldogs seek a repeat.
History is on TCU's side here.
The last team to win back to back national titles was Alabama in 2011 and (ouuuuch) 2012. It has not happened in the playoff era, though there have been plenty of opportunities.
Georgia is the sixth team since 2014 to win the national championship and return to the playoffs. The Bulldogs are the fifth of those six to advance to the National Championship Game. None have won to repeat.
Alabama won it all in 2015, then lost to Clemson in the 2016 title game. Those Tigers then fell to the Crimson Tide in the Sugar Bowl in the semifinal in 2017. No need to talk about that national title game. Bama again fell to Clemson for the 2018 crown. The (orange and blue) Tigers lost to LSU for the 2019 national title. Nick Saban led Alabama to the national championship in 2020, and the Tide would, famously in these parts, fall to Georgia for the 2021 big trophy.
So close, so many times, with an incredible fan base and support system, there is no way a national championship has ever meant more to a school than it did for Georgia in 2021.
In the afterglow of the ecstasy of the ultimate victory, Smart this summer promised that the Bulldogs wouldn't be hunted. Georgia would continue to be the hunter.
It was certainly evident in the season opener back on Labor Day weekend that these Bulldogs of 2022 were out to make their own history.
In the early '80s, Georgia came painfully close to another national championship, but, ranked second, fell to Pitt and Dan Marino on New Year's Day 1982, and at 11-0 and No. 1 in the land, lost to Penn State and Todd Blacklege on 1/1/83.
Lots of tears and scars there.
When the field goal went wide on New Year's Eve, it felt a bit like maybe this time, in this golden era, Marino didn't hit the fourth down touchdown pass to John Brown.
TCU (maybe the modern version of Blackledge and Gregg Garrity doesn't strike) stands in the way, as the Bulldogs try to do something that's never been done before, further enhancing this most glorious of Georgia football eras. At 14-0, the reigning national champions, cue the great Erk Russell, need to do it "just one more time."