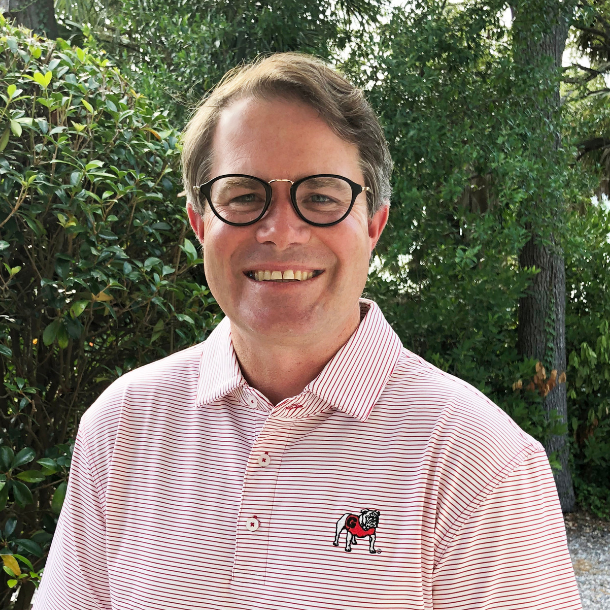 As I sit down to write this issue's note, it's Monday evening, January 3. In exactly one week, our beloved football team and it's dedicated fan base will be just hours away from playing for the national championship. If that doesn't get you both excited and nervous, then you better check your pulse.
The excitement comes from the fact that Kirby Smart, his coaching staff and his players have done exactly what many in the sports world and their fan base thought they would do … make it to the final game of the 2021 season (played on the second Monday night in 2022). However, as the Bulldog Nation knows too well, sometimes a season deemed "as the year" can often end in major disappointment.
That didn't happen with this 2021 team.
They started the year talking about being connected and that is exactly what they have remained. Yes, getting thumped by Alabama in the SEC Championship was a major kick in the gut. However, these guys went back to work big time over the last month with something to prove. The result … just ask the proud Michigan team, who rode into South Beach confident only to be dismantled early and often on both sides of the ball.
Dawgs 34 Michigan 11.
I'm also so excited for everyone out there who backs our Bulldogs. Coach Smart nailed it during his Orange Bowl celebration speech, when touting the University of Georgia fans as the best in the country. And that is why the majority of our cover montage includes fans. They are the reason my wife (Cheri) and I started Bulldawg Illustrated almost 20 years ago. Yes, the football team is at the center of all our content, but the camaraderie among the groups of friends that band together every Saturday during the fall is really what makes Georgia and this publication so special.
Now the nervous part …
Personally, I'm not nervous about Georgia finally beating Alabama. It can and will happen at some point. History and any media guide proves that. Instead, my nerves are somewhat edgy in anticipation of what an opportunity this is for the football team and University that I so love. And yes, as all our SEC foes like to remind us, it has been over 40 years since Georgia ended the season as the last team standing. There's no denying that is a long time, which is why I think our team and fans mindset has to be exactly like our covers says …
Finish Like a Pack of Rabid Dawgs!
I hope music lovers, particularly Widespread Panic fans, enjoy my decision to weave lyrics from the song "Greta" on the cover of this very special National Championship EXTRA issue. Perhaps it's not politically correct to want my team and its fan base to be amped to the point of being rabid, but I really don't care. The massive elephant in the room is Nick Saban and his mighty Crimson Tide team. And without a doubt, you aren't beating that juggernaut by bringing a meek disposition to Indianapolis.
So how's it going to be Bulldog Nation?
Are you ready to finish like a pack of rabid Dawgs all the way to the checkered flag in Indy?
This issue of Bulldawg Illustrated should certainly get you ready. Jeff Dantzler's column (page 10) is where I suggest you start. As JD is incredible at doing, he reminds fans of the unbelievable five year run that all of us in the Bulldog Nation have enjoyed. The message is simple. Yes, winning the Natty is the final climb up the mountain, but don't forget to enjoy the ride.
Thankfully, most Georgia fans embrace that line of thinking, which is why I suggest you then going to our fan photos (pages 28-40) from Miami. From Fort Lauderdale to South Beach, the Bulldog Nation represented itself well amongst an equally impressive Maize and Blue faithful. And thankfully the scene inside Hard Rock Stadium quickly became a Red and Black celebration factory because of the drubbing our team put on Coach Jim Harbaugh's Wolverines. Woof, Woof, Woof!
Finally, make sure to hit all our other sports pages, before landing on our Grand Finale of this issue with our Georgia Girl's feature with Mary Beth Smart (pages 26, 27). Score!!!
MB, as many call her, simply put is a cool chick. Yes, being the first lady of Georgia football comes with many perks, yet tons of expectations and pressures. Yet, none of it seems to faze MB. I won't divulge too much, but you have to love that she quotes Jim Carrey and that she and Kirby are finding the time to keep up with the show "Yellowstone." In my opinion, her hubby is part John Dutton and Rip with his leadership ability and grit. That's a handful that MB supports and loves like a champ. Enjoy the fun read. And thanks so much, MB, for agreeing to Cheri's request to be in this special Natty Extra.
   Alright Bulldog Nation it is time to finish like a pack of rabid Dawgs. And best of luck and support to Coach Smart and his terrific football program. No matter what, know that everyone in the Bulldog Nation loves and appreciates all the hard work that has gone into this 2021 season. Now let's cross the finish line first in Indy to be the No. 1 team in the country. See you there and Go Dawgs!!