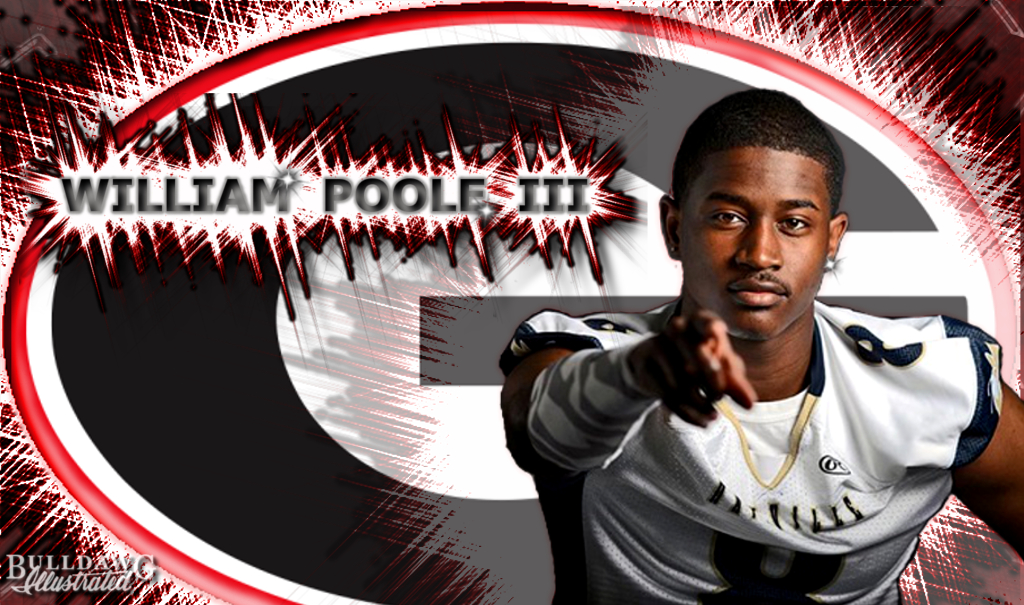 Huckleberry's 2016 Recruiting Big Board 1.0, and it's a mighty fine looking board if I do say so myself.


Jake Fromm – 6'3 225 – QB – The Bulldogs badly needed a top QB in the Class of 2017 and Fromm is that guy.  Much like Eason he brings a great arm and very solid overall athleticism.


Cam Akers – 5'11 220 – RB – With Nick Chubb and Sony Michel likely off to the NFL the Bulldogs are going to be looking for a new bell cow and it is an opportunity too good for Akers to pass up at the end of the day.


Trey Sermon – 6'1 215 – RB – Sermon has a bunch of schools knocking on his door but the opportunity to stay close to home and be part of another dynamic tailback duo will get him to Athens.


Trey Blount – 6'2 200 – WR – UGA has been turning up the heat on Blount and he seems to be really liking the Bulldogs.


Jeremiah Holloman – 6'2 194 – WR – Holloman is one of the hottest recruits in the Southeast right now but he was wowed by Jacob Eason and would like to play with him.


Xavier Jenkins – 6'5 195 – WR – The current Bulldog commit gives the Dawgs a big target on the perimeter and he is all Dawg.


Justin Shaffer – 6'5 330 – OG – One of the first targets of Coach Pittman after he came on board this mammoth run blocker is the type of raw prospect Pittman turns into studs.


Andrew Thomas – 6'5 295 – OT – One of the biggest needs of the Dawgs in this class comes at the offensive tackle position and Thomas is big time target.


Tony Gray – 6'5 290 – OT – Again with the focus on offensive tackle Gray has been liking the Dawgs and has developed a great bond with Coach Pittman.


D'Ante Demery – 6'6 320 – OT – This longtime Bulldog lean is going to pull the trigger on the Dawgs sooner than later and he won't go anywhere. 


Aubrey Solomon – 6'3 305 – DT – The Dawgs may only sign one DT in this class and their top target is Solomon and Rocker is locked in on him.


Malik Herring – 6'3 265 – DE  – Herring has been rumored to be Bulldog bound for months now and he is another prospect who could commit sooner than later. 


Michael Allen – 6'6 244 – DE – One of the types of defensive ends Coach Smart wants to bring to Athens, he is locking in on Lanier HS after losing out on Derrick Brown last season.


Nate McBride – 6'2 225 – ILB – There are some that say Alabama is still really in on this but I strongly believe McBride is All Dawg.


Walter Grant – 6'4 235 – ILB – Grant is a beast who can play ILB or OLB but Coach Smart wants him as an ILB in the mold of a Rolando McClain/Reggie Ragland.


Robert Beal – 6'4 230 – OLB – The Bulldogs need to add elite pass rushers in this class and there may not be a better one in the state than the former Notre Dame commit.


Markaviest Bryant – 6'5 228 – OLB – This south Georgia beast is going to be a battle to bring to Athens but Richard Lecounte is going to help real him in. 


Jaden Hunter – 6'2 220 – OLB – This Georgia legacy committed to the G and he is going to be another versatile linebacker in Coach Smart's defense.


Deangelo Gibbs – 6'2 204 – CB – Gibbs plans to enroll early and he is a guy that Leocunte is locked in on along with Kirby Smart he is going to be the cherry on top of the best secondary recruiting class in the Nation. 


William Poole III – 6'0 180 – CB – A commit coming at G-Day?  I wouldn't be surprised.


AJ Terrell – 6'2 175 – CB – UGA has turned the heat up on Terrell in a big way and he is type of rangy CB Coach Tucker likes.


Richard LeCounte – 5'11 175 – FS – The cornerstone of the Bulldogs class along with Jake Fromm, LeCounte is going to help Coach Smart "Run This State" in recruiting.


Jacoby Stevens – 6'2 204 – SS – Maybe the top target of Coach Tucker in this class, he has been recruiting Stevens hard from the moment he popped in his tape for the first time.


Breon Dixon – 6'1 215 – ATH – An explosive athlete that can play ILB, OLB, Star or even strong safety who was an immediate offer by Coach Smart. 


---