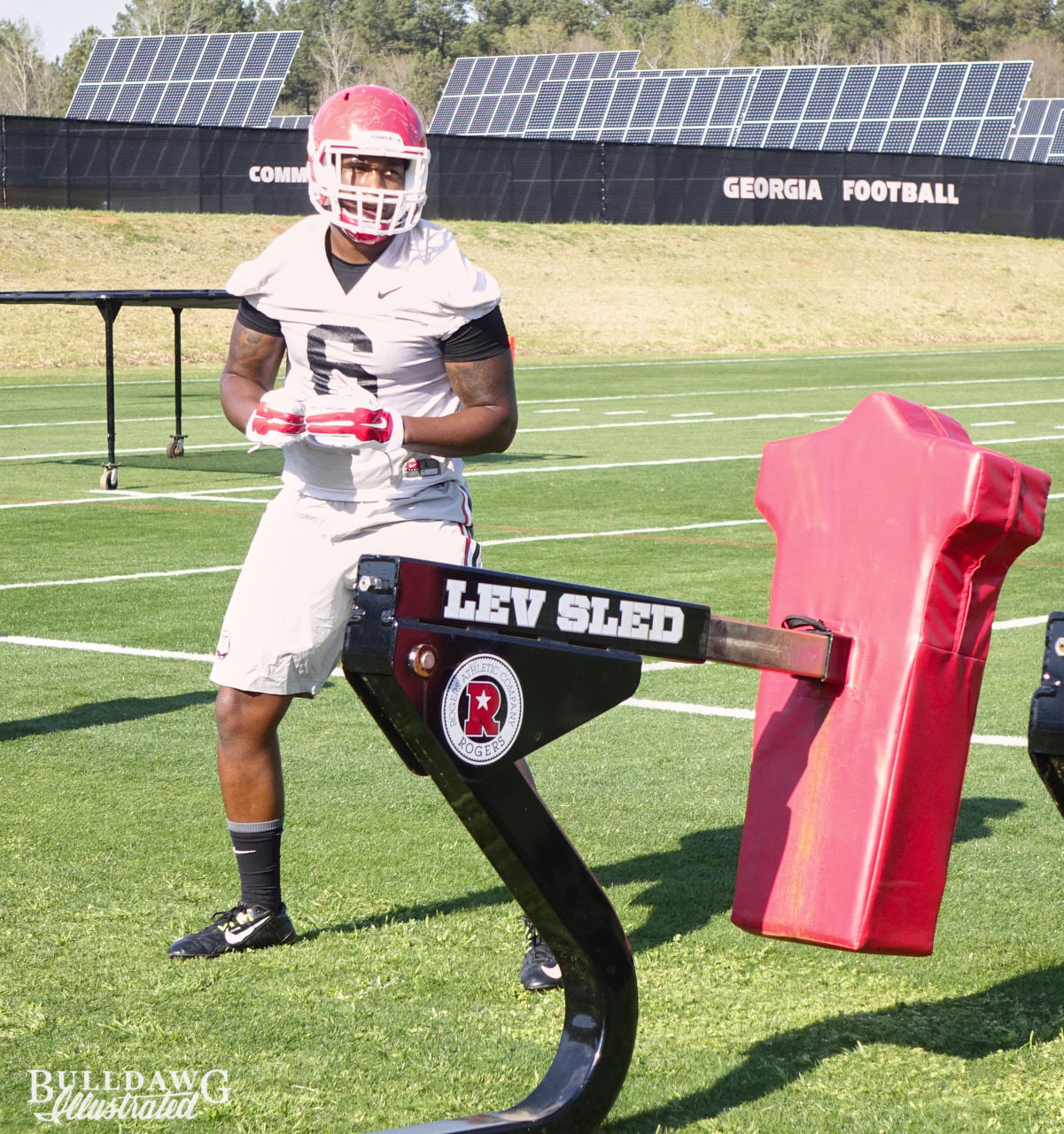 I went back and forth with who should be No. 1 and No. 2.  After much deliberation and a last minute change I decided to go with the cornerstone of the defense at the No. 2 position.
During Kirby Smart's tenure as defensive coordinator at Alabama there was one unwavering constant – big, fast, physical middle linebackers.  Fortunately for Coach Smart, he had one waiting for him in Athens in Natrez Patrick.  Entering his second season in Athens, Patrick is going to be leaned upon to be the leader of this defense.  There are more experienced middle linebackers in Reggie Carter and Tim Kimbrough on the roster but Patrick is the only ready and capable to be a 3-Down linebacker. 
At 6'3 253 pounds Patrick has the physicality to play downhill between the tackles and be a big time thumper.  He also has the speed to make plays from sideline-to-sideline in the run game and drop into coverage and shadow TE's or WR's coming across the middle.  Also, on passing downs don't be surprised to see Patrick line up at outside linebacker and rush the passer.  His skill set is truly unique.
While his ability to do all of the things mentioned above is important, what is most important is his ability to align the defense and adjust when QB's make audibles.  Patrick is essentially the QB of the defense and just how prepared he is to play that role and lead the defense will go a long way in determining the units success. 
I expect huge things from Patrick and for him to make a tremendous difference for the defense when we face downhill rushing attacks.