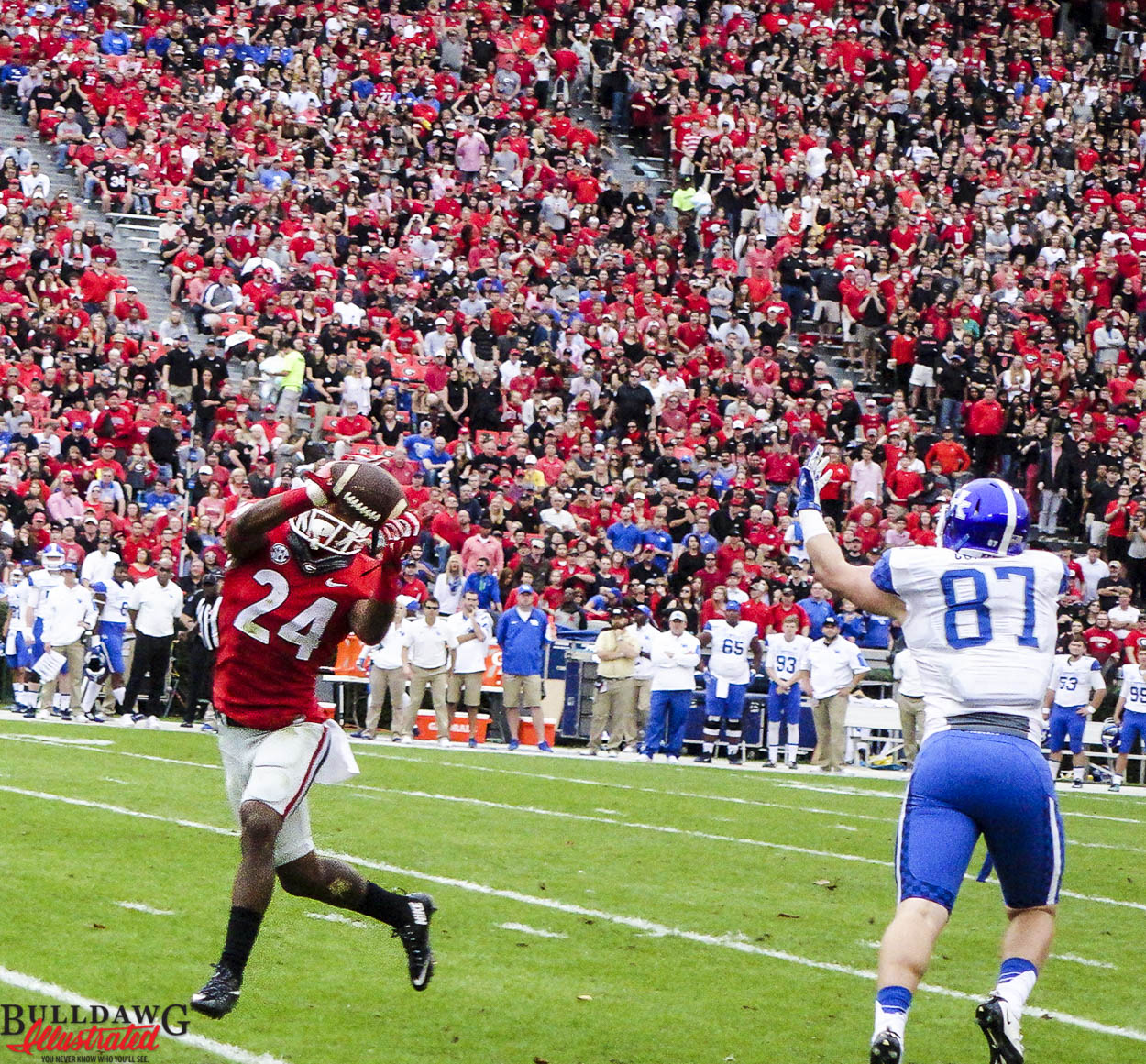 At No. 3 on the list we move back over to the defensive side of the ball with a member of the secondary with a lot of talent and even more added responsibility this season.
During Jeremy Pruitt's tenure as defensive coordinator in Athens, GA he consistently provided the cornerbacks with a security blanket.  He played a lot of Cover 2 and Cover 3 zone coverage.  When in man coverage he preferred to have two safeties drop deep, each responsible for half of the field.  Essentially, the number one goal of his defense was to prevent the big play.  Things are changing under Coach Smart.
Coach Smart is a much bigger proponent of aggressive play in the secondary, with a lot more man coverage and a safety playing Cover 1 (aka Centerfield).  More often than not, the safety playing centerfield will be Dominick Sanders and that puts him near the top of this list.  Coach Smart's philosophy on defense is typically to error on the side of aggressiveness and to impose his defenses will on the opposing offense.  This is a dream come true for a ball-hawking safety like Sanders who will benefit from QB's under pressure having to make quick decisions.
With 9 career interceptions under his belt and a knack for being in the right place at the right time, an argument can be made that Sanders is the most important player for the Bulldogs. He got close, but the next two on this list will help you understand why he is at #3.