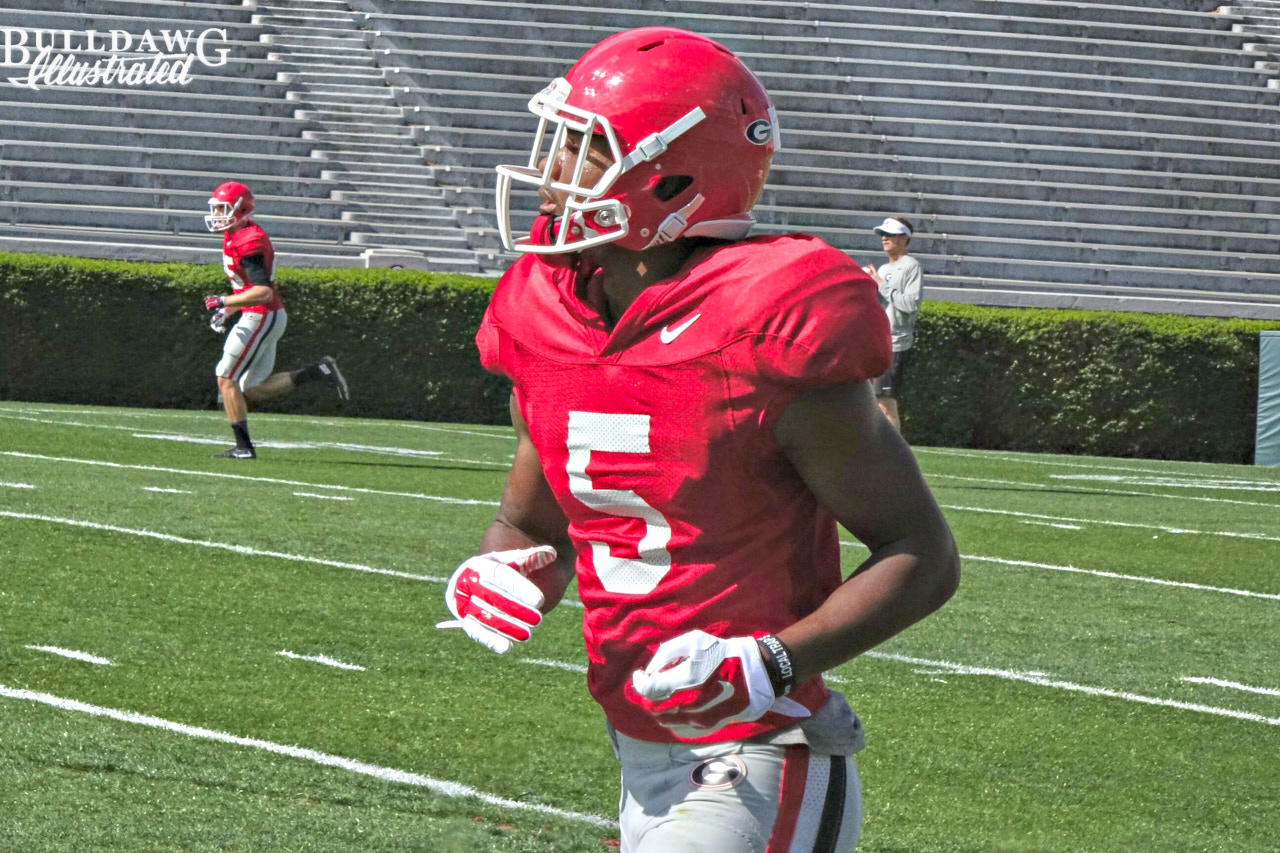 At No. 4 on the list we move back to the offensive side of the ball with a young player looking to make a big impact.
Jim Chaney's offense is going to be much different than what we saw last season from Schotty.  If you want an idea of what Chaney's offense is going to look like look no further than Alabama's offense from last season with Lane Kiffin.  Chaney is going to pound the football between the tackles but sometimes he is going to use the pass to set up the run, get the TE's much more involved in the gameplan and find creative ways to get the ball in the hands of his #1 WR.  Look no further than last season at Pittsburgh with Tyler Boyd, Chaney found a way for his best receiver to 91 receptions for 926 yards.
For the Dawgs in 2016, the clear #1 WR is Terry Godwin.    Last season with poor quarterback play, Godwin still caught 35 passes for 379 yards.  He may not have the physical talent of an A.J. Green or Calvin Ridley, but his fantastic route running and velcro-like hands that make him a legitimate #1 option.  Make no mistake, Godwin is a potentially elite WR.  This season in Coach Chaney's offense look for him to line up all over the field and run routes designed to get him in 1-on-1 situations.
Add into the equation Jacob Eason at quarterback with his rocket arm and ability to get into a rhythm and be hyper-accurate and it is a receiver like Godwin's dream.  Godwin can run every single route in the book and Eason can make any throw asked of him.  It is a match made in heaven compared to last season when on many occasions Godwin ran a fantastic route and was open down the field and Lambert wouldn't pull the trigger.
Don't be surprised to see Godwin end the season with 75+ receptions and 1000+ yards.  If he reaches those types of numbers, the Bulldogs offense will have had a very good season.
Also, I want to take a moment to say Happy 4th of July to everyone!  I hope everyone has a great day and grills up something good!!