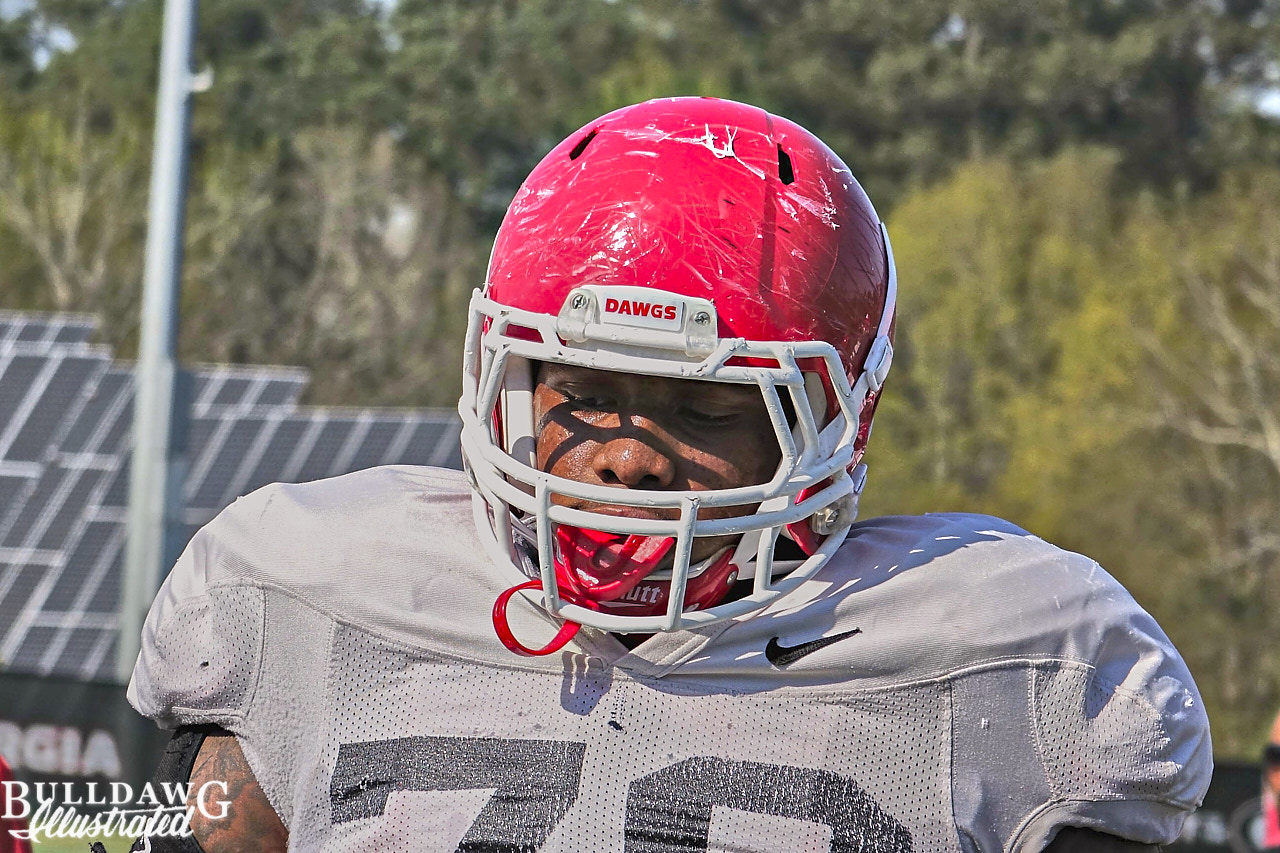 I've been on the offensive side of the ball with Jacob Eason and Sony Michel for the last two names on this list, but now we move back to the defensive side of the ball with a monster of a young man capable of wreaking total havoc on an opposing offense.
At No. 7 on the list Trenton Thompson stakes his claim as one of the Bulldogs most important players.  The top rated high school player in the country Big Trent came to Athens with high expectations and became an instant impact player for the Bulldogs.
Traditionally speaking, the most difficult position to make an immediate impact during the transition from the HS level to the college game is as an interior defensive lineman.  The technique adjustments that are required when you face offensive lineman that are just as big, strong and athletic as you are is immense.  It is a very large learning curve that Trent was able to handle very well.  Now, heading into his second season Trent is poised to make a huge step forward and become one of the most dominant defensive lineman in SEC.
Watching Trent on tape the fact that he is a special player jumps off the screen and smacks you right across the face.  The first thing you notice about him is his non-stop motor.  He repeatedly fires off the ball and keeps fighting and pursuing no matter if he is double teamed or if they play is being run way outside the numbers.  Second, he plays with great pad level that allows him to explode off the ball and shoot gaps to create negative plays in the backfield.  Third, he is a three down player that can play any position along the defensive front and against any personnel package the offense throws at you. 
To make it simple – Trent is strong, explosive and has a motor that never stops running.  He is capable of blowing up plays several times per game that fire up the crowd and change the entire momentum of the game.  For that reason, he is the No. 7 most important player on the list.