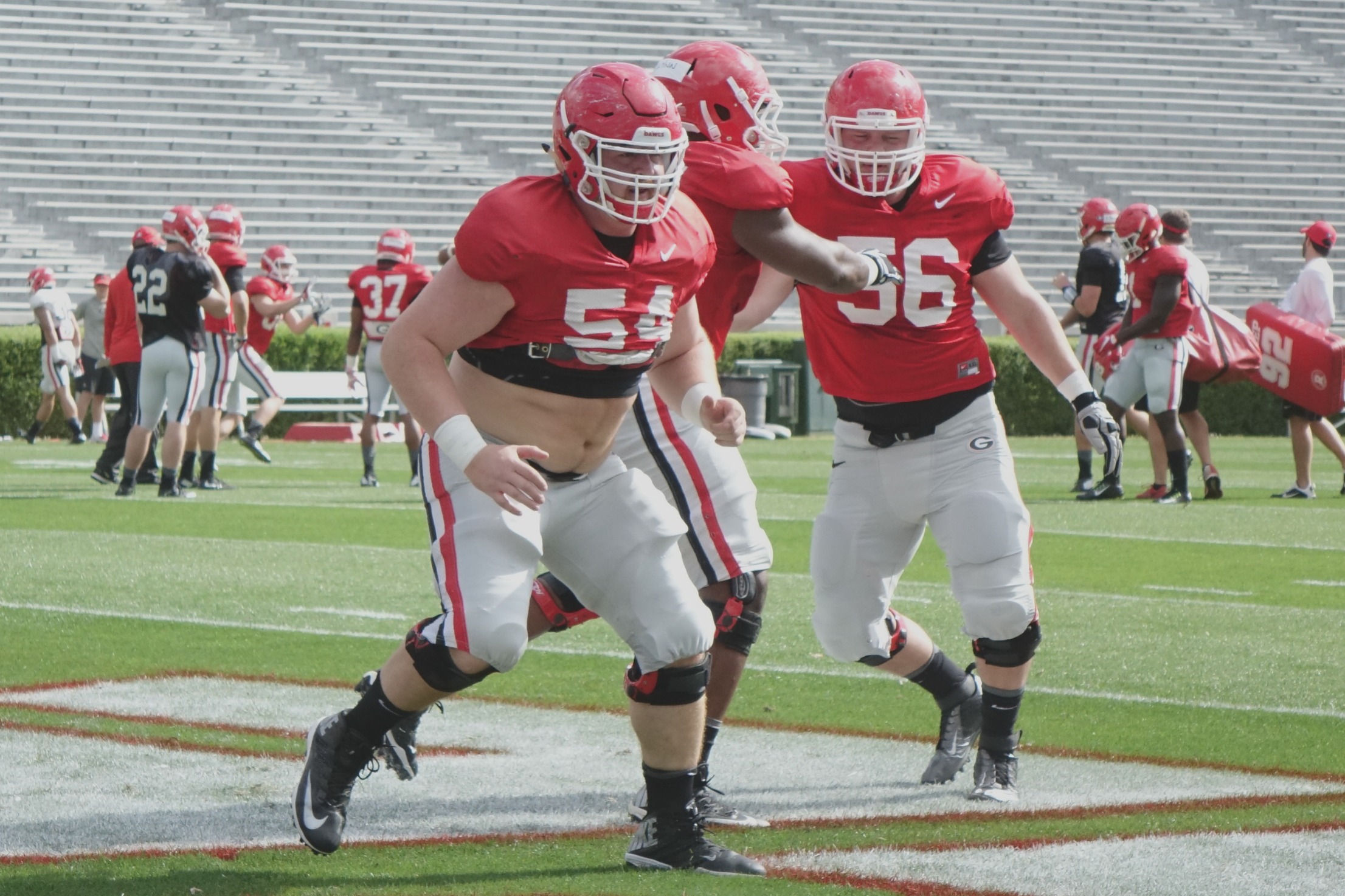 After going with Trent Thompson on the defensive front, now we move back over to the offensive side of the ball for No. 6.


Brandon Kublanow holds down the No. 6 position on this list.  The 6'3 292 pound, Marietta, GA native is facing an incredible amount of pressure this season and his importance cannot be understated.  In my opinion, the center position is the most important on the offensive line (yes even more important than left tackle).  However, that is not the only thing that makes Kublanow important.


The center is the leader of the offensive line and the rest of the group tends to take on the personality of their leader.  Last season the offensive line struggled and seam to lack some confidence and I believe that was in part because Kublanow was having some struggles adjusting to playing center and was a little bit hesitant.  However, during spring practice he showed that he has made tremendous strides at the position and is leadership shined through by earning the Hugh Hendrix Award.  He isn't always the most vocal leader but he will always lead by example. 


However, what put him in the No. 6 position is the No. 9 player on this list, Jacob Eason.  The best friend of a young quarterback is an experienced center.  An experienced center can adjust protections based on the alignment he sees and if he recognizes a blitz coming from one side he can slide the protection. Now entering his senior season, and second at center, Kublanow is poised to help make Eason's transition much more manageable and give him the best possible opportunity to succeed.