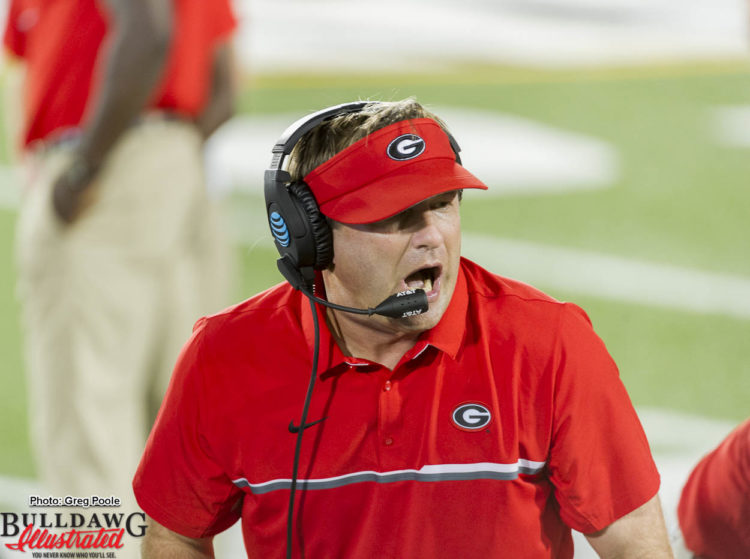 The 2016 edition of the Georgia Bulldogs were exposed today against the Ole Miss Rebels.  As I mentioned after the Nicholls game in my article "Something for Every Georgia Fan They Don't Want to Hear", this Bulldog team is flawed.  Ole Miss exposed those flaws in a big way on Saturday afternoon in what was a complete nightmare matchup for the Bulldogs.


The 2016 Bulldogs have five significant flaws in my opinion:


They lack player leadership. On both sides of the ball this team lacks vocal leadership and leadership by example.  Coaches can only lead so much and this team needs to find players to take ownership of this team.  I look at this roster and I don't know who the potential leaders are but each and every player needs to take a long look in the mirror and ask if they can do more.

They lack dynamic playmakers on the perimeter. The Dawgs need to recruit players who are difference makers on the perimeter.  On the offensive side of the ball the Bulldogs don't have players who can consistently win on the perimeter.  This is going to have to be fixed in a big way on the recruiting trail with the Dawgs finishing the drill by landing guys like Nico Collins and Jeremiah Holloman.  At the cornerback and safety position Mecole Hardman has the potential to develop into that but the Dawgs also badly need guys like Richard Lecounte, Latavious Brini, William Poole and possibly D'Angelo Gibbs to come in and make an immediate impact.

They lack swagger, confidence and intimidation factor on defense. This isn't to say the Bulldogs don't have talent on defense (because they do), but they just don't play with any swagger.  There isn't a Thomas Davis at safety, Leonard Floyd coming off the edge, Rennie Curran in the middle or Stroud/Seymour combination on the interior.  I don't think the opposition ever looks across the line of scrimmage and says ok where is "insert name here".  We don't intimidate anyone.

Where are the offensive tackles? On the current roster Ben Cleveland could potentially play RT next season but outside of that I don't think we have an SEC caliber offensive tackle on the roster.  Current commits D'Ante Demery and Andrew Thomas are definitely SEC caliber tackles but need time to develop.  This is an issue they can't fix this year but it needs to be addressed in recruiting immediately and in a major way with some true game changers.

We are just so young.  The Bulldogs are starting a true freshmen at QB, relying on a bunch of true sophomores at receiver, a bunch of true freshmen on the defensive line and two true sophomores at inside linebacker.  The Class of 2013 and 2014 were complete disasters for the Bulldogs and those players are supposed to be the junior and senior leaders of this team right now.   I was and am a Mark Richt fan but he set the Bulldogs back in a major way with those two classes.


I know Saturday was frustrating but these problems can be fixed and will be fixed sooner than later.  Have faith, have patience and don't jump off the bandwagon.  As I've said before, the battleship is turning.  It won't turn overnight but it will turn.