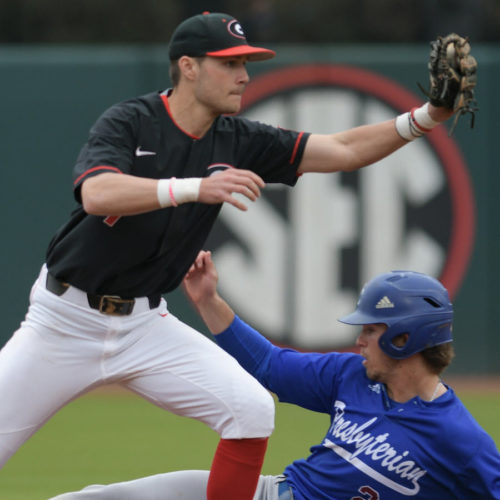 Football is back in Athens, GA!  After a respite for the team during spring break it is time to get back to work.  The coaching staff was back in the Butts-Mehre Sunday and the players were as well.  The tone set in offseason workouts has been tremendous and a new core group of leaders have emerged.  There is one more big workout with Coach Sinclair on Monday and then Tuesday the Dawgs hit the practice field.
It is very interesting that the Dawgs are the latest team in the SEC to begin spring practice.  It would be fun to be a fly on the wall when the schedule was set.  If they started practice the same week as other teams in the SEC and across the country the G-Day game would have been on Masters Saturday.  Instead, the game is going to take place the Saturday before Easter.  The benefit for UGA is they are going to get national attention with their game being the only televised game of the day.
When practice starts back one player that I am very excited to watch is Zamir White.  He has attacked his rehab in a "Chubb-like" manner and is ahead of schedule in his rehab.  He definitely will not take any contact this spring but it will he be a full-participant in all non-contact positional drills?  The type of kid he is I'm sure he is ready to turn it loose this spring and the doctors will monitor him closely.  The goal of this spring for Zeus is to get through it with no setbacks.
The baseball team looks to have a very solid group this year.  A sweep of South Carolina is huge for to continue the momentum and build confidence.  The team overachieved last year and looks poised to do the same this year.  The young pitching has been great and the bats have been on fire.  A huge test is not far ahead when the best team in college baseball, Vanderbilt, comes to Foley field the first week of April.
It will be a fascinating next month in Athens!