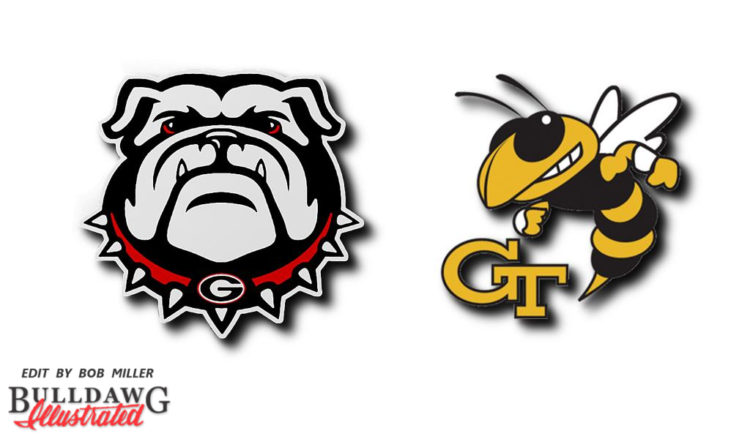 Of all of the disappointing parts of the 2017 season, the loss to the trade school on North Avenue was the most disappointing. Watching Paul Johnson lope across the field with a grin on his face while the trade school players destroyed the sacred hedges is a sight that will not be repeated for the remainder of Kirby Smart's tenure as head coach of the Georgia Bulldogs.

It is clear that the loss to the trade school left a similar taste in the mouth of guys like Nick Chubb, Sony Michel, Davin Bellamy, Lorenzo Carter and Dominick Sanders who all stated a major reason for their decision to return to Athens for their senior seasons was "unfinished business". That unfinished business will be taken care of when the Dawgs head to Atlanta and to take a big chunk of turf out of the decrepit, strobe light scoreboard playing stadium.


Prior to this article, I have written 10 detailed and substantive game previews and hopefully provided quality information that you have enjoyed. This is not one of those previews. I don't waste my time researching that trade school or my words writing about them.


Gone are 7 minutes and 27 seconds of my life I will never get back thinking about these miscreants. All that needs to be known is THE GEORGIA BULLDOGS WILL NOT LOSE TO THE TRADE SCHOOL ON NORTH AVENUE.

KEY PLAYERS – OFFENSE:

Quarterback – [Insert Name Here]

B-Back – [Insert Name Here… check to make sure he has not been dismissed or suspended]

Wing Backs – [Insert 8 Names Here]
KEY PLAYERS – DEFENSE:

Seriously?

WAY-TO-EARLY PREDICTION

Revenge….Sweet Sweet Revenge!



---
Recent Articles by I'mYourHuckleberry

[pt_view id="d18572ftik"]