Watch a fullscreen slideshow (opens in new tab)
HERE
.
These photos can be viewed, downloaded
HERE
.
Kirby Smart complimented Tyrique McGhee on Wednesday after practice, comparing the senior defensive back to former Bulldog Aaron Davis.
"He's played a lot in the last couple of years especially last year. This year he hasn't played as much "Star" for us. We had to get a little bigger and more physical at that position. He's very similar to Aaron Davis," said Coach Smart. "He can go play corner, he can play "Star," he can play "Money," he can play safety. Aaron played a lot for us because we didn't have the depth when he was here. I expect Tyrique to play a lot. He is a very dominant special teams player. He is a very unique player, a utility guy that can play a little bit of everything, and we expect him to do that."
Aaron Davis was a walk-on out of Luella High School on UGA's 2013 football team. He would redshirt his freshman season, but in 2014, played in 12 games, starting 10 of them. During his redshirt sophomore year in 2015, Davis was rewarded for his efforts, being awarded a full athletic scholarship and would play in 13 games, starting 9 of them. In 2016 and 2017, Davis would play in all of Georgia's games, finishing his collegiate career under a new head coach and coaching staff. In all, the walk-on from Locust Grove would play in 53 games and start in 45 of those for the Bulldogs.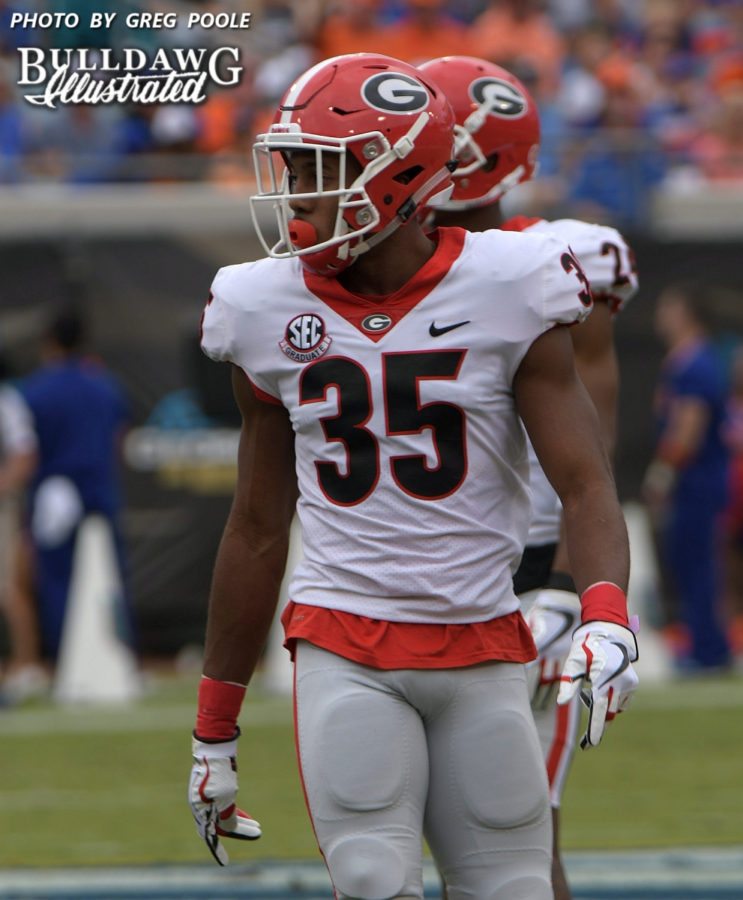 After Friday's practice, Tyrique McGhee shared what he thought on Coach Smart comparing him to Davis.
"That's an honor. I view Aaron as a big brother. When I came in here my freshman year, he showed me the way, from the playbook to just how to hold myself as a student-athlete here," said McGhee. "So to hear that comment, that's an honor. Much love to Coach Smart and 'AD'.
You can catch Tyrique McGhee's full post-practice interview from Friday by clicking on the below video to play.