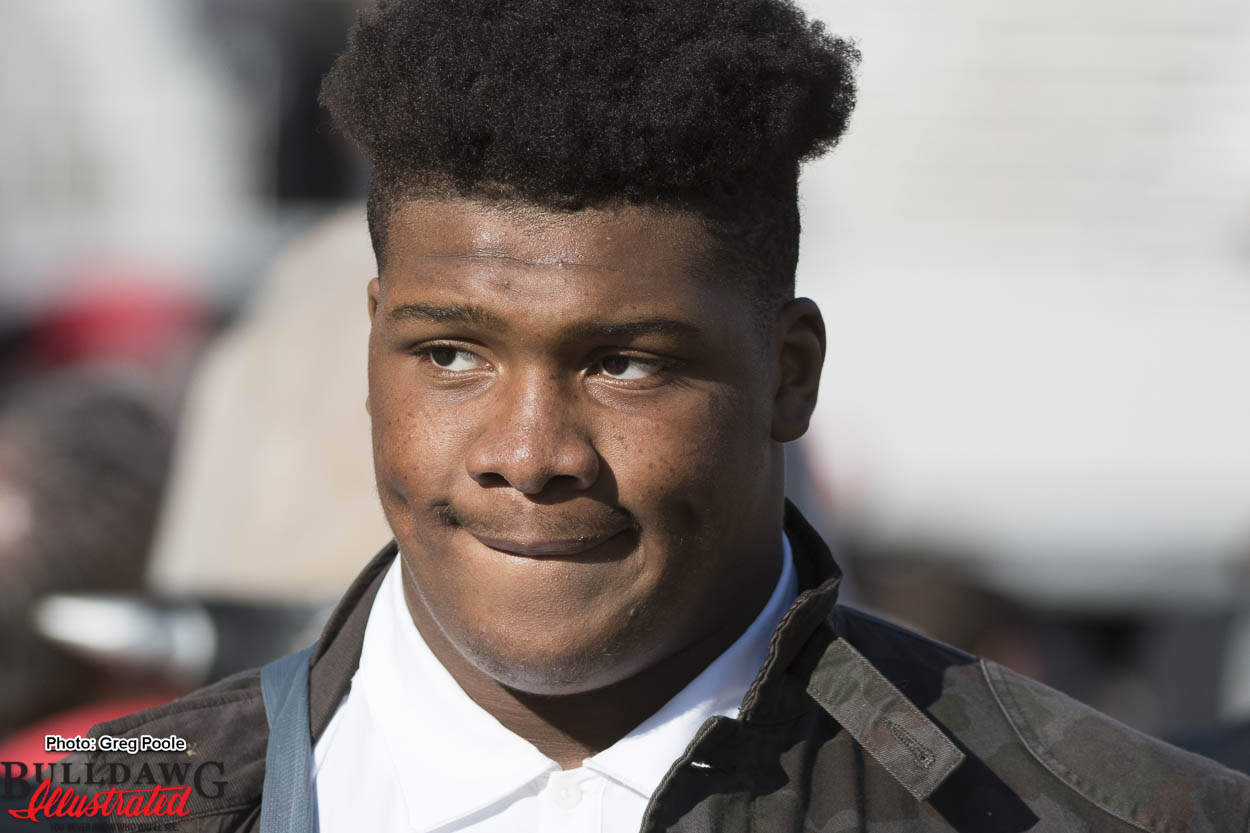 Where do the Dawgs go from here?  In Kirby Smart's true freshmen season as head coach the Bulldogs took a step back with their on-field performance.  After consecutive 10-win seasons the Dawgs completed the 2016 regular season with a disappointing loss to that trade school on North Avenue and a 7-5 record.  The good news…it's over!!
In Coach Smart's first season at the helm of the Dawgs his in-game decision-making at times was as bad as Britney Spears was in 2007.  Hindsight is 20/20 but common sense sometimes needed to come into play and it seemed to be buried too deep.  For example, the decision to pooch kick after taking the lead with time expiring against the Vols or the fake dive-toss sweep to Isaiah Mckenzie against Vandy.  Those decisions left me shaking my head for at least 2 or 3 days after the game.  On the good side of things, this team showed up and played with energy and effort every week.  The Dawgs could have quit after the demoralizing loss to Tennessee or the deflating loss to the Gators.  Instead, each week the team came back and fought for another 60 minutes the following week.  Additionally, I was inspired by the physical nature that this team played with at the defensive line of scrimmage.  It was a tremendous step forward for the Dawgs and a type of physicality we have not seen since Brian Van Gorder was the defensive coordinator in Athens.
Jim Chaney was in a tough position during his first season as a play caller in Athens because of a true freshmen QB and an offensive line whose offensive guards carry as much weight as Paul Finebaum.  The Dawgs struggled to get a consistent push on the interior and the tackles made average pass rushers look like Von Miller.  That said, there were still baffling play calls that made me long for the days of a young Mike Bobo.
Mel Tucker's defense honestly was better than expected.  The young defensive line played incredibly well for a unit that was incredibly reliant on true freshmen.  Also, the true sophomore inside linebackers performed at a high level while secondary was about what I expected.  The disappointment comes from their red zone performance.  I have a good analogy for how easy it was to score on the Dawgs but it's not appropriate for this forum so I will let you fill in the rest.
Now, getting back to the question of where do we go from here?
First, they say a team improves the most from Week 1 to Week 2.  I believe a first-time head coach improves the most between Year 1 and Year 2.  Coach Smart faced a lot of adversity in his first season and handled some of it very well screwed the pooch on other occasions.  Unfortunately for him, his poor choices were magnified because the lack of explosive playmakers that kept the Dawgs from being able to separate from inferior opponents on the scoreboard.  In his second season, the critical in-game decisions he struggled with should improve after an offseason of self-scouting.
Second,  I am of the firm belief that Jacob Eason is going to take a tremendous step forward in the 2017 season.  In 2016, we saw his toughness bouncing back from big hits and his "clutch gene" with big throws and game-winning drives in critical situations.  I was also encouraged how much his deep ball accuracy improved over the course of the season.  There is no question he has work to do in terms of his overall accuracy but there is no doubt that the arm talent is there and as the game slows down for him and he gets more weapons on the perimeter his best days in Athens are ahead of him.
Third, the Dawgs defensive line under Coach Rocker should be flat out dominant and will Coach Smart and Coach Tucker a lot of options with how they call their defense.  The Dawgs freshmen phenoms up front (Rochester, Marshall, Clark and Carter) combined for 82 tackles, 7 TFL and 5 sacks.  Add to that group the trio of rising juniors with Trent Thompson, Jonathan Ledbetter and Daquan Hawkins-Muckle who combined for 87 tackles, 8 TFL and 3 sacks (despite Ledbetter and Daquan missing a combined 11 games).  Then just for the heck of it throw in John Atkins and Justin Young and the Dawgs are legitimately nine-deep with experienced SEC football players at the line of scrimmage.
Fourth, the Dawgs top two tacklers return in the form of middle linebackers Roquan Smith and Natrez Patrick who both just completed their first full season patrolling the middle for the Dawgs defense.  Those two rising juniors who combined for 137 tackles and 9.5 TFL will benefit greatly from playing behind a defensive line that should be able to occupy opposing lineman allowing those two to roam free.
The question marks for the Dawgs come in several areas:
First, can Herrien and Holyfield (and possibly Swift/Carter) carry the load for the Dawgs if Chubb and Michel head to the NFL.  The Dawgs have been blessed with incredible talent at the RB position and any offense is better when you have a potent rushing attack.  Are the young pups going to be ready if it is in fact, their turn?
Second, how is the offensive line rebuild going to go in year 2?  The Dawgs will be replacing three senior starters so there will be quite a few question marks that need to be addressed during spring and fall practice.  Isaiah Wynn, Dyshon Sims and Lamont Galliard have played a lot of football but outside of those three there are more questions then answers at this time.  In spring practice it will be incredibly important to watch the development of Kendall Baker and Ben Cleveland who very well could be the Dawgs starting LT and RT respectively when practice begins.  The good news is they will be tested each and every day in practice by the talented defensive line group.
Third, the WR's and TE's showed some progress throughout the season but they need to continue to develop and become better route runners and more consistent catching the ball.  Javon Wims, Terry Godwin, Isaiah McKenzie, Riley Ridley, Isaac Nauta and Charlie Woerner all made some nice catches and big plays but each and every one of them also critical drops.  There is talent in that room but the mantra this offseason as a group needs to be consistency.
Fourth, the Dawgs need an infusion of physicality in the secondary.  I don't believe the Dawgs have a single player in the defensive backfield that scares receivers coming across the middle or can come down in run support and make that big one-on-one tackle in the open field.
It is important that coach Smart continues to recruit at a high level like he always did at Alabama.  The Class of 2017 needs to bolster the Dawgs strengths and even more importantly address their weaknesses.  Ideally several of those players will be instant impact players.  For example, if current commits Richard LeCounte III, Netori Johnson and Robert Beal can make an impact from Day 1 and the Dawgs can close out the class with other impact players like DeAngelo Gibbs, Jeremiah Holloman and Walker Little/Isaiah Wilson then the Dawgs will have added more pieces to the puzzle.
However, all of this recruiting will have gone for not if Coach Smart does not take the time to self-scout and improve in all areas as a head football coach over the course of the offseason.  In college football, more than any sport, the Head Coach has an impact on the program.
This was year one, I was expecting a learning curve for the Coach Smart and the rest of his staff.  Therefore, I came into this season with almost zero expectations, especially given the fact that we had a true freshmen QB starting.  I hate using the term "throw away year", especially for the seniors, but to me, this season was all about building a foundation and setting in place a new culture.
In 2017, Georgia will still be a young football team but there is no reason for the team not to show marked improvement and the program as a whole to elevate to a higher level.  There is a time for patience and a time to expect progress.  2016 was about patience.  2017 is about progress.