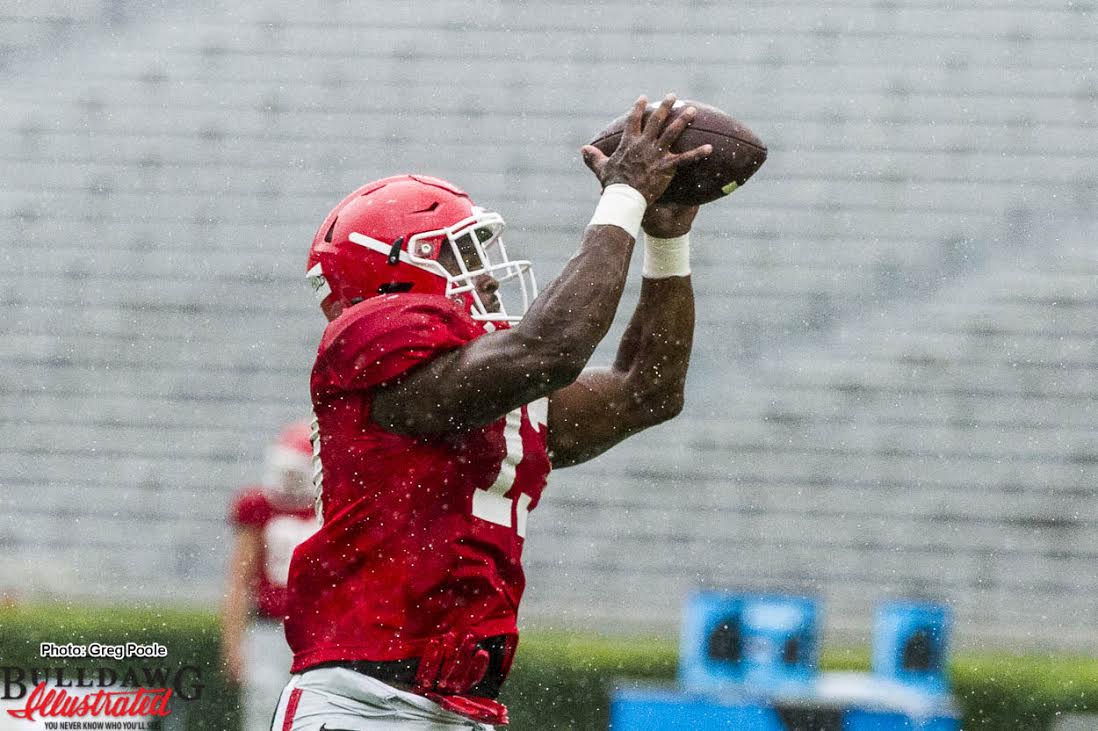 Freshman running back Elijah Holyfield has been reported to have been injured in Georgia's second scrimmage on Saturday afternoon.

While there has been no official confirmation from the University of Georgia, the Atlanta Journal Constitution first reported that Holyfield had suffered an injury on Saturday evening, and the Macon Ledger-Enquirer elaborated, stating that he had suffered an ankle injury and was in a walking boot, similar to what we've seen safety Quincy Mauger and tight end Charlie Woerner wear after their foot/ankle injuries this fall camp. See picture of Woerner.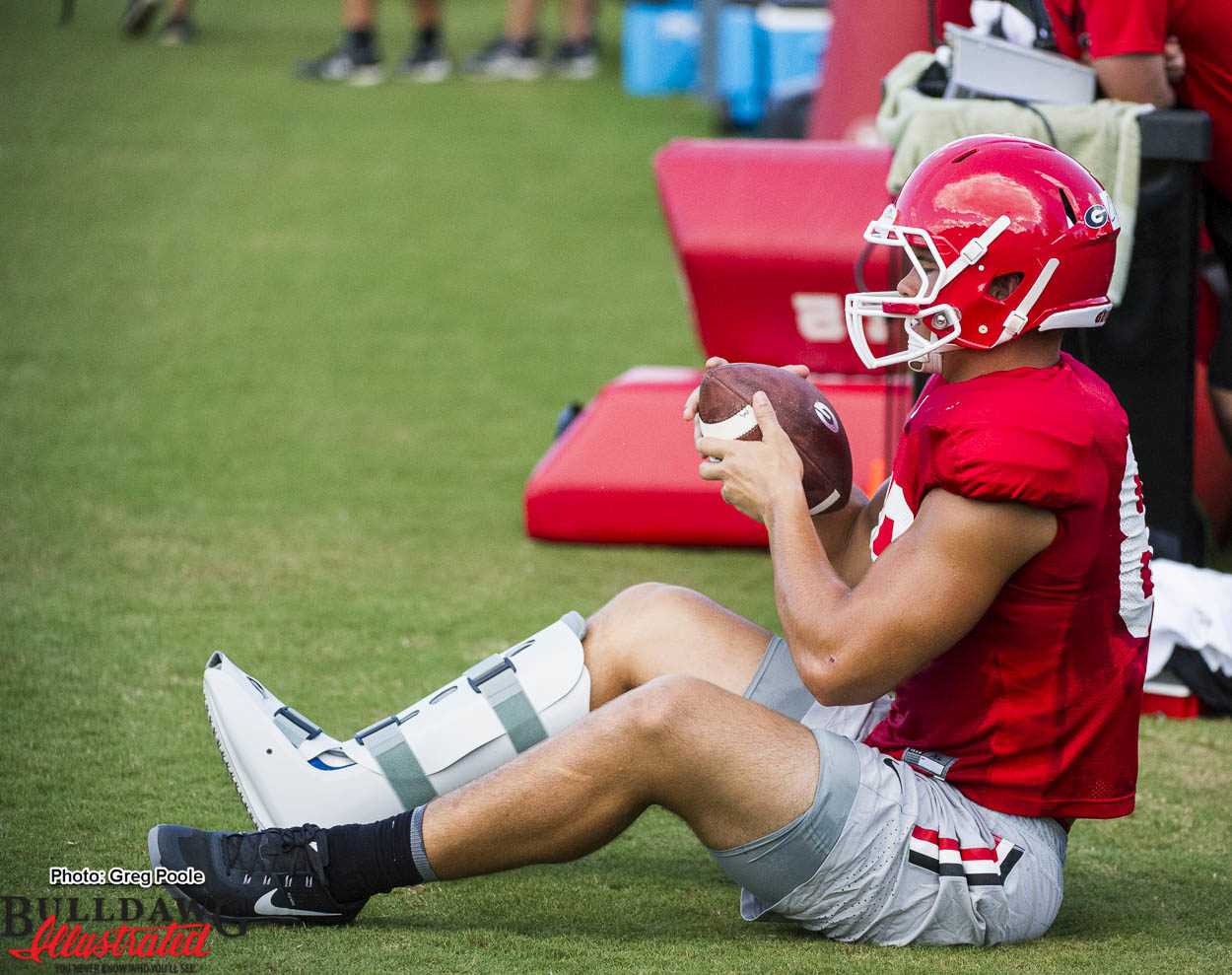 Holyfield has been having a stellar fall camp thus far from all accounts, and he was expected to be a big part of Georgia's running attack for their opening contest against the Tarheels. With Sony Michel's status for the North Carolina game still questionable at this point, Nick Chubb, whose made a remarkable come back from suffering a season ending knee injury last year, may get more work than originally anticipated. However, there is no need to sound the panic alarm yet my fellow Dawg fans.




It is possible he could be ready in two weeks, and my money is that Sony should be close to ready based on his progress so far. But even if Holyfield and Sony cannot go, there is senior Brendan Douglas, redshirt freshman Tae Crowder, and freshman Brian Herrien that can help share the load with Chubb.


We will update this story as more information becomes available.