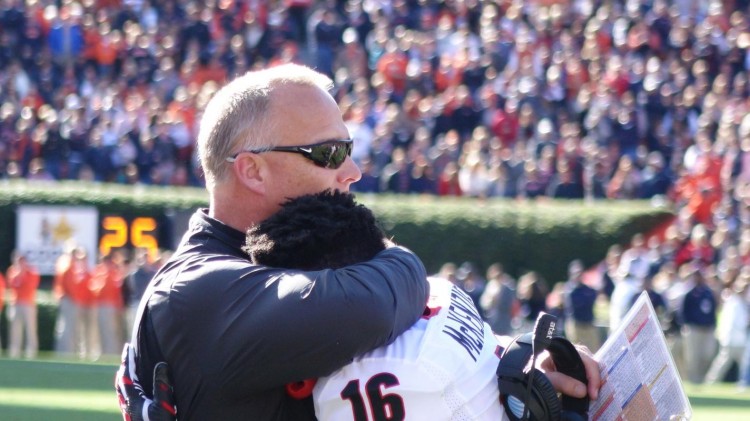 [su_spacer size="20″] Isaiah McKenzie has been named SEC special teams player of the week for his performance against Auburn.
[su_spacer size="40″] [su_quote style="modern-light" cite="SECSports.com" url="http://www.secsports.com/article/14144265/week-12-players-week"] • McKenzie tied a pair of school records with his 53-yard punt return for a touchdown to put Georgia in front 17-10 in the fourth quarter.
• It was his fifth career return for a TD, tying him with Brandon Boykin (2008-11) as McKenzie now has four punt return TDs and one kickoff return TD in his career.
• McKenzie's four punt return TDs ties him with Buzy Rosenberg (1970-72) at the top of the Bulldog record books.
• McKenzie accounted for Georgia's other TD as well against Auburn, which was his first offensive score of his career, coming on a four-yard rush.
• Before Saturday, Auburn had not allowed a punt return for a TD in 10 years (LSU's Skyler Green in 2005 for 66 yards).
• Also in 2015, Auburn had allowed just 31 punt return yards on four coming into Saturday's game and that ranked fourth nationally.
[/su_quote] [su_spacer size="40″] Here is Isaiah's postgame interview:
[su_spacer size="20″]
[su_spacer size="60″]