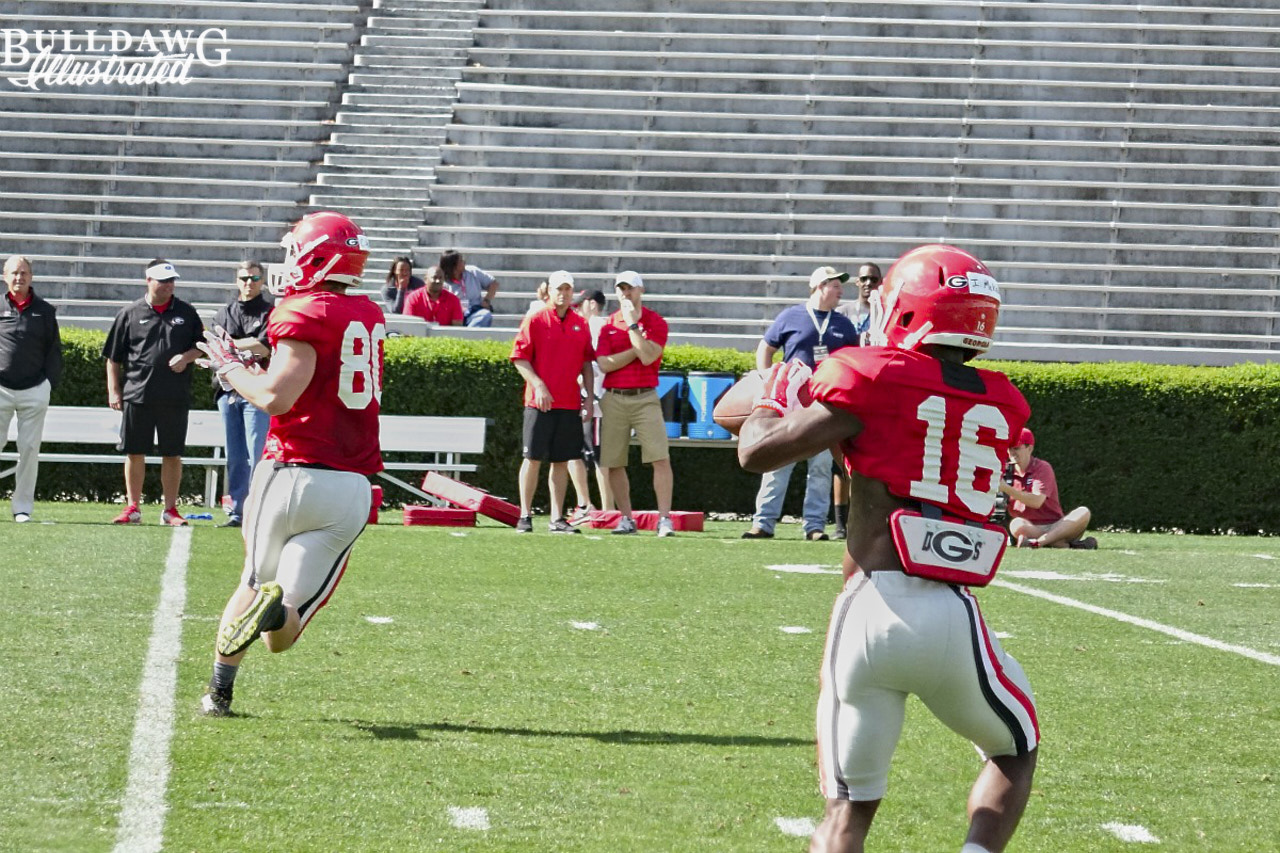 Isaiah McKenzie is one of the most explosive players in the SEC and has the ability to take the ball to the house any time he gets his hands on it. McKenzie has been a very strong player for the Bulldogs and in a number of ways over the past couple of years.
Isaiah McKenzie has a vast array of skills in his arsenal and he uses them to become one of the Bulldogs stronger weapons and he actually is one of the stronger guys on the team. McKenzie was just recently paid the compliment by one member of the coaching as being one of the strongest guys pound for pound on the team. McKenzie's strength could be yet another effective element added to his skill set that would make him an even more big time playmaker for the Bulldogs.
McKenzie being one of the strongest pound-for-pound guys in his 5'8 175 lbs frame should be a surprise but should also be good news regardless. If McKenzie is pushing himself this hard, then he could be developing into a leader which Coach Smart is continuing to look for throughout fall camp. McKenzie will be an interesting player to watch throughout the year and it will also be intriguing to see if strength has any effect on his game.
Isaiah also highlighted in this post game interview a few other interesting topics like: What does he know about North Carolina? What he hopes to see in the timeline for the quarterback starter to be named? What sort of playing time can he look forward to this season?