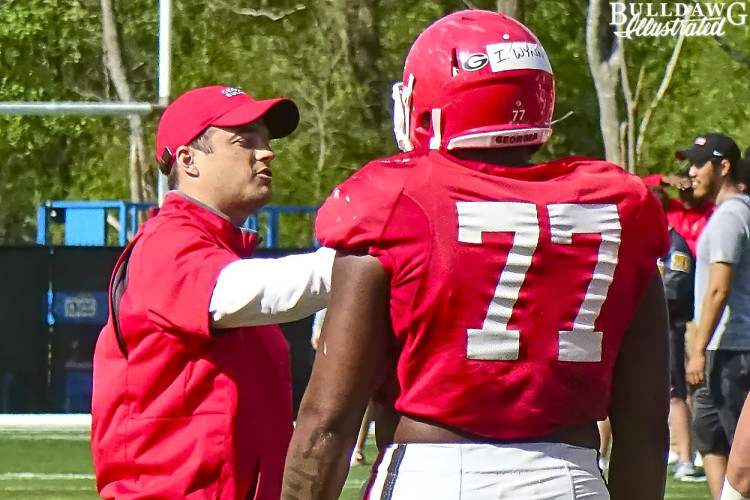 Isaiah Wynn is one of the more experienced players on the Bulldogs offensive line this season, but he still has much to learn in his role at left tackle. Wynn is continuing to build confidence, under new offensive coordinator Jim Chaney and offensive line coach Sam Pittman, and should have a huge impact on the Bulldogs success this season.
Isaiah Wynn highlights many topics in this interview, including how much confidence he has built in his effectiveness at the left tackle position. He also answers questions on how he felt after losing a rep to freshmen Chauncey Manac and how although he hates to ever lose a rep in practice, it can still be helpful for the team. Wynn also answered questions on what advice he is giving the freshmen, who will now be taking on a full course load along with practice.
Something that was interesting to note was that Wynn mentioned that he is continuing to take reps at both left tackle and left guard. Of course, the Bulldogs will want to be able to prepare for any situation, but you would think that Wynn would be firmly supplanted at the left tackle position. I would be surprised to see Wynn anywhere else but left tackle but I still find it intriguing that he continues to take left guard reps.
[su_youtube url="https://www.youtube.com/watch?v=DTJvppBr9bo&feature=youtu.be"]