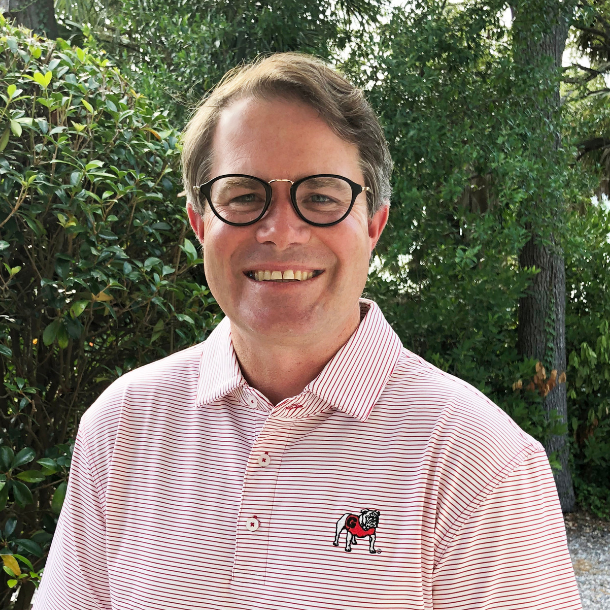 Needless to say, the SEC Championship certainly didn't go the way anyone in the Bulldog Nation wanted. And like me, I'm sure there are a host of fans out there that are still searching for answers for the poor coaching and disappointing performance from our men in Red & Black. But you know what folks? It's time to get our noses back in joint and rejoice in the fruits of our team's terrific 2021 regular season.
That's right … we are in the College Football Playoff and, right about now, it tastes as sweet as a Florida orange.
The second season of 2021 has officially started and our Georgia Bulldogs are one of only four teams (out of 130) who earned the coveted invite to college football's season-ending tournament.
While I realize the phrase "Survive and Advance" is synonymous with the NCAA basketball tournament, I simply had to use it for this issue's cover. The reason is obvious. The winner of the 7:30 p.m., New Year's Eve game in south Florida between our Bulldogs and the storied Michigan Wolverines program advances to Indianapolis to play for the National Championship on January, 10.
You just have to love this winner take-all game between Michigan's Maize and Blue and Georgia's Red and Black. This issue of BI will certainly get you ready for what is going to feel like an eternity for the next few weeks as the days slowly go by until kickoff.
BI's Jeff Dantzler and I agree that this 2021 Michigan squad feels so similar to Georgia's 2017 team. Key players for the Wolverines were left with sour tastes in their mouths after the poor 2020 season (much like the Dawgs that lost to Georgia Tech to end the regular season in 2016), so rather than jumping to the NFL, they made the decision to come back to Ann Arbor for one more run for their proud University.
Bam. The stars aligned this season as head coach Jim Harbaugh made critical coaching changes and even took a pay cut. The results … a magical 11-1 record highlighted by finally taking down the mighty Buckeyes in the last game of the regular season. It was a day that I'm sure no Maize and Blue backer, young or old, will ever forget.
Michigan will arrive to the Orange Bowl feeling like they can do no wrong, which makes them oh, so dangerous. However, you can bet their impressive group of leaders will make sure their swag is in check, when kickoff arrives. To learn more about the Wolverines, don't miss our Players to Watch on page 16. And a big thank you goes to Michigan play-by-by announcer, Jim Brandstatter, who was nice enough to come through for Jeff Dantzler's A View From Q&A on page 22. Brandstatter's answers are terrific as he gives our readers a deeper dive into Michigan football and their dreamy 2021 ride.
As always, there are plenty of excellent sports nuggets about the Dawgs throughout this issue. While JD wanted me not to run any of our normal coverage from the previous game, it's all in there (win or lose) beginning on page 45 in our More Sports section.
Also in More Sports is Hamilton Culpepper's annual "The Hammys" awards (pages 45, 46). Once again, Hammy cleverly recognizes this season's best players and plays, while paying homage to his interviewees from this season. And there was no way I was going to miss out on Loran Smith opining about Georgia returning to the Orange Bowl. You're going to love all the history he digs up on page 54. Finally, as we have done (in our bowl issue) for all 19 years of this publication, Jeff Dantzler (Bowl Bonanza) goes bowling on pages 46 and 47. JD doesn't hit all of the games, but showcasing 16 of them is mighty impressive. And apologies to the Big 10 faithful, but having 13 of 14 SEC teams in bowls is pretty darn strong.
Our social section is loaded with tons of fan photos from three different events. Enjoy! After 2020, it surely has been a blast capturing so many Bulldogs back doing what they love. On pages 26, 27 (Georgia Girls), enjoy getting to know Atlanta TV anchor Jennifer Bellamy. It's hard to beat her Clair Huxtable quote. And Charlotte native Luther Lockwood (Proust Q&A, page 44) is sure to warm your heart with his passion for fighting Limb Girdle Muscular Dystrophy. How remarkable that it has led to improvement for his daughter and the others fighting the disease.
Before I wrap this up, I want to end this final issue of 2021 expressing my gratitude to our advertisers, who pay the freight to allow us to bring BI to our readers. Thank you. And the same goes to everyone on our team. We churn-out and deliver a ton of issues during a football season, so please know how appreciative Cheri and I are for your hard work.
Finally, to our football team and coaching staff … thank you for one helluva run this season. It's been terrific. Godspeed to you in the CFP SEMI/Orange Bowl! Make us proud by beating Michigan, which then means our readers get a Natty Extra issue of BI early in 2022 (Jan. 5).
Season's Greetings to all, survive and advance and Go Dawgs!!