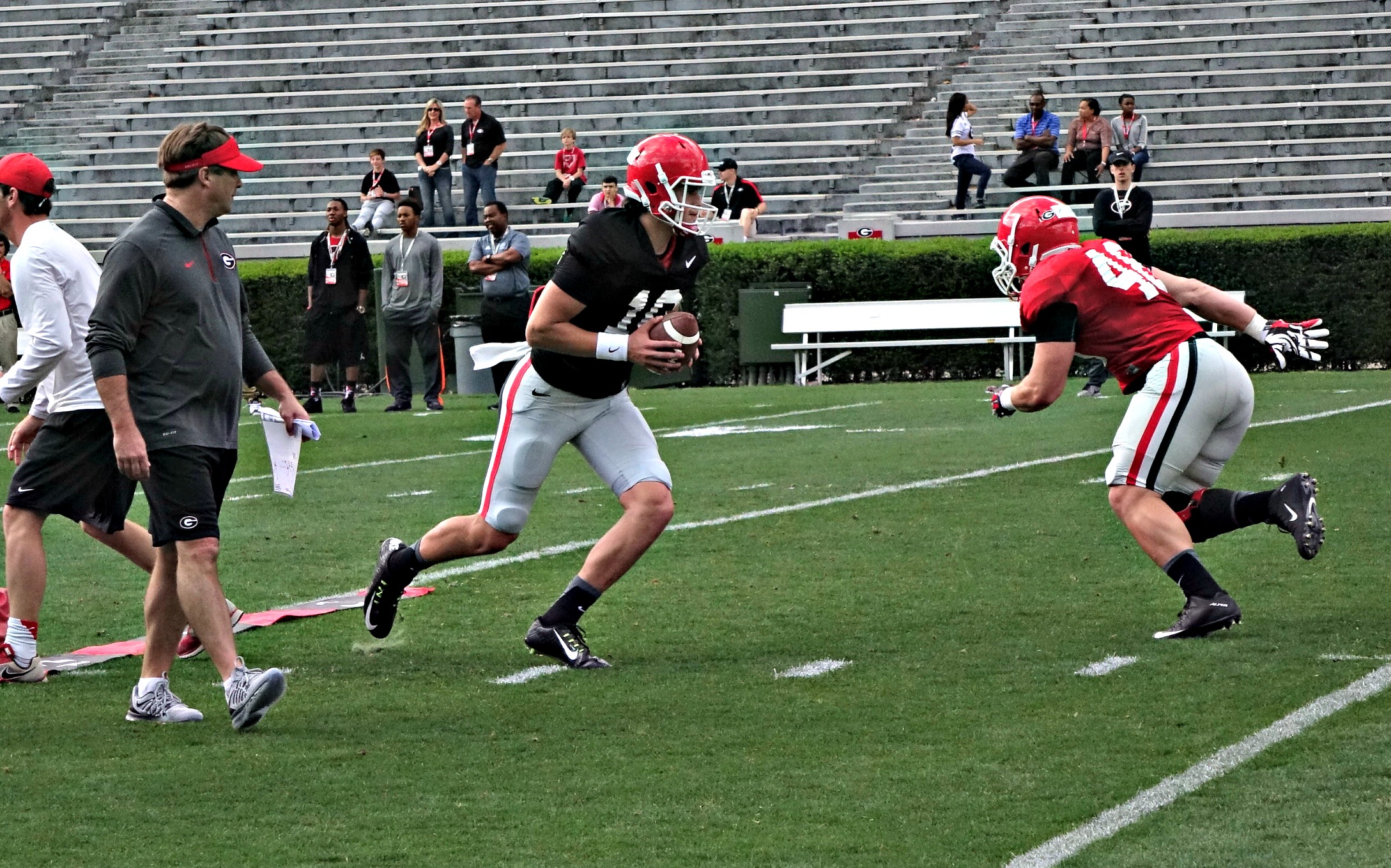 Much has been made of the different vibe around Athens now that Kirby Smart has returned to his alma mater, but explanations of the changes have been scarce. Maybe the reason it has been difficult for observers to articulate tangible differences is that most are on the micro level. It is all about attention to detail.


In a recent interview with cleveland.com, four-star athlete, Jamyest Williams noted one of the details that registered with him when pointed out by defensive coordinator Mel Tucker:


"Me and Coach Tucker were watching film when Coach (Mark) Richt was the head coach, we were seeing how they would pursue and then jog through the cone a little bit. Now they sprint full speed, and that's what they were missing. Just little things to build that program."


Jamyest Williams on how Georgia is changing


I chatted recently with someone who watched every practice and scrimmage this spring. As we talked about the different feel that is palpable around Butts-Mehre and on the practice field, he mentioned another small change. In the past, the team would often change practice fields or positions on one the fields while conducting drills. That may not seem like a big deal, but, remember, NCAA rules restrict practice time. The clock starts when practice begins and the session must, by rule, end when time expires. Practice can not be extended to account for time lost moving players from one place to another. "That used to drive Pruitt crazy," emphasized my partner in the conversation.


Georgia has a new slogan, Attack The Day (#ATD) but the acronym may also describe the underlying philosophy of the program, Attention To Detail. Kirby sweats the details.