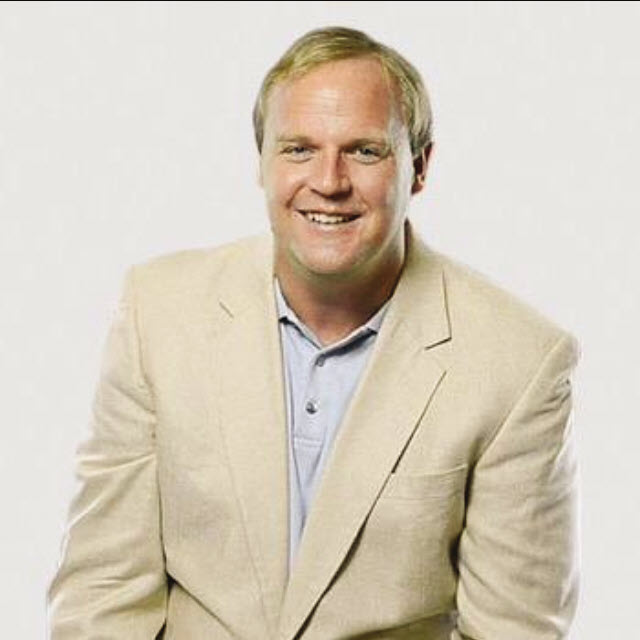 This is an amazing era of Georgia football. Since 2017, the second season of the Kirby Smart era, the Bulldogs have been one of college football's elite programs. For the first time in program history, Georgia has finished in the top ten five consecutive seasons. Over those five years, the Bulldogs played in "Major Bowls" every season, another program first. The ultimate high point came last season, as the Bulldogs captured the national championship, defeating Michigan 34-11 in the College Football Playoff Orange Bowl Semifinal and then topping Alabama 33-18 in the title tilt.
Grand times for Georgia, with Smart the architect of these incredible days at his alma mater.
Thus far, there has been no complacency for the reigning national champions. Smart made the point very clear that "we will not be hunted at the University of Georgia." Now, the Bulldogs of 2022 are trying to make their own mark. Georgia is 4-0 and ranked No. 1 nationally. Dating back to the 2017 season when the Bulldogs won the Southeastern Conference crown, beat Oklahoma in an unforgettable Rose Bowl, and played for the national championship, Georgia is 62-10 with all the accolades. Smart's Bulldogs have won the national championship, made two trips to the big game, the five top-10s, the five major bowls, trips to four of the last five SEC Championship Games, three 11-1 and last year's 12-0 regular season, and an incredible record against the rivals. Since 2017, the Bulldogs are 4-0 against the Yellow Jackets, 4-1 vs. Florida, 5-1 against Auburn and 5-0 vs. Tennessee. A Rose Bowl win over Oklahoma, an Orange Bowl victory over Michigan. Incredible.
It takes great teams and exceptional players to amass such success.
That was on clear display at this past spring's NFL Draft, when the national champion Bulldogs again made history, as a record 15 Georgia players were picked.
Naturally, there were questions of how the Bulldogs would perform on the heels of such an extraordinary loss of talent and the afterglow – after so many near misses – of Georgia's first national championship since 1980?
So far so good.
Georgia's talent covers a wide range. From the bevy of blue chip five and four-stars, those three-star hits, and even incredible success by walk-ons. Georgia's recruiting, development and player retention has been extraordinary.
Let's hit retention and walk-ons.
In the era of the transfer portal, player retention has taken on an even greater role, along with bringing back those seniors. There was Sony Michel, Nick Chubb and Lorenzo Carter headlining the list of seniors in 2017. National champion Clemson brought back a trio of senior defensive linemen in 2018, Heisman Trophy recipient Joe Burrow returned for his senior season at LSU in 2019, and Alabama brought back four dynamos in 2020, including Heisman Trophy winner DaVonta Smith, who heartbroken Bulldog fans are all too familiar with.
Last year for Georgia, Jordan Davis and Devonte Wyatt passed on the NFL. They helped lead the Bulldogs to the national championship and played their way into being first round picks. Seniors Quay Walker and Channing Tindall worked and waited for their shot to start and shine. They teamed with junior Nakobe Dean to form an all-time great linebacker trio in 2021. Walker was selected in the first round, one of a record five Bulldog defenders to go in the opening round. Tindall (and Dean) were third round picks.
This season, two of Georgia's top players are senior outside linebacker Nolan Smith and super-senior (that's the new term that came out of the Covid year of extra eligibility) quarterback Stetson Bennett IV. Had Smith left for the NFL, like so many of those greats from the historically great Bulldog stop unit, Georgia would have had 16 players taken in the draft.
But Smith promised his mother he would graduate from Georgia and wanted to play another season for the Bulldogs. That's doing the duty that lies nearest. He's off to an All-American start to his senior season. Smith's play, discipline and leadership have helped show the way for a defense that has been one of the country's best thus far in 2022.
Bennett, too, is off to a superb start in 2022. He has been one of the nation's best signal callers a third of the way through the regular season. The offensive Most Valuable Player of both the Orange Bowl and National Championship Game, Bennett returned for his sixth season as the unquestioned starter at quarterback. For the first time in his storybook Georgia career. All those reps and snaps with the "1s" in spring and preseason practice have proven incredibly beneficial.
Nolan Smith was a five-star blue chip rated as one of the top high school players and college recruits in the class of 2019.
Stetson Bennett was a preferred walk-on.
So is kicker Jack Podlesny and safety Dan Jackson. Snappers Payne Walker and William Mote are also walk-ons, but that's not so out of the ordinary. A Heisman candidate quarterback, an All-SEC candidate who was clutch in the National Championship Game and a starting safety in the toughest league in the land, all former walk-ons, that is extraordinary.
On a roster that is loaded with recruiting sensations and standout players like Smith, Kelee Ringo, Brock Bowers and Jalen Carter, here are walk-ons sharing these starring roles.
What a story. What a cast for a team seeking a Godfather II and Empire Strikes Back style sequel.