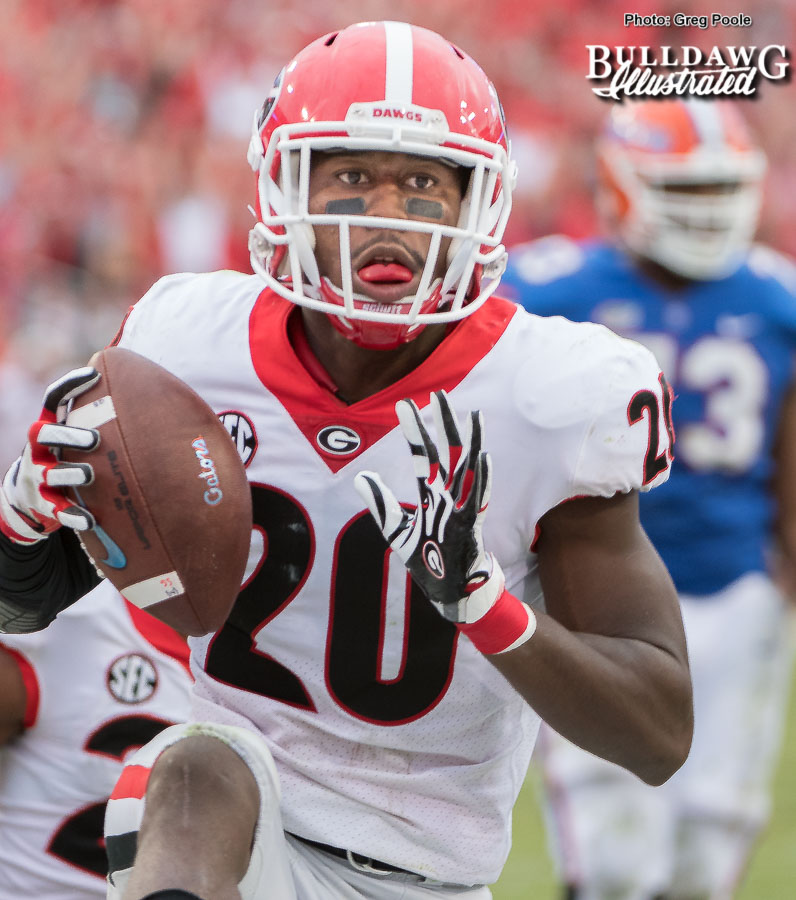 Junior defensive back J.R. Reed had a breakout season in his first year on the field for the red and black and he hopes to help some of the young talent find similar success.
All of the Bulldogs signees have not arrived on campus yet, but there is already a surplus of young talent in the team's secondary. Heading into spring practice, the Bulldogs had 12 defensive backs who were either a sophomore or younger.
This much young talent in a position group that saw two to three notable contributors graduate, means that they will have to find a way to get this younger talent coached up and ready to compete. Reed wants to play a role in getting these guys ready for the upcoming season.
"It's always good to see these young guys grow," said Reed. "My goal is to really mold these young guys and really get them up to almost be where I'm at and to get these guys that don't know a lot to learn more."


As a sophomore, Reed shined in the Bulldogs secondary and his involvement continued to grow more and more as the season progressed. Reed finished his first season at Georgia with the second most tackles on the team and AP All-SEC 2nd team honors.


Reed should hope to help some of the other younger Bulldogs find success and they will want to follow his example from last season if they hope to do just that. The Bulldogs should have three positions up for grabs int he secondary and all of these younger Bulldogs will be in fierce competition for the spot.


Some of the Bulldogs that should see expanded roles and more starting opportunities are Eric Stokes, Tray Bishop, Richard LeCounte III, Mark Webb and Latavious Brini. All of these guys will supplant themselves into a starting role in the Bulldogs secondary.


Spring practice is where the depth chart begins to first take initial shape and players will need to impress like J.R. Reed if they want to crack the top of this depth chart early.