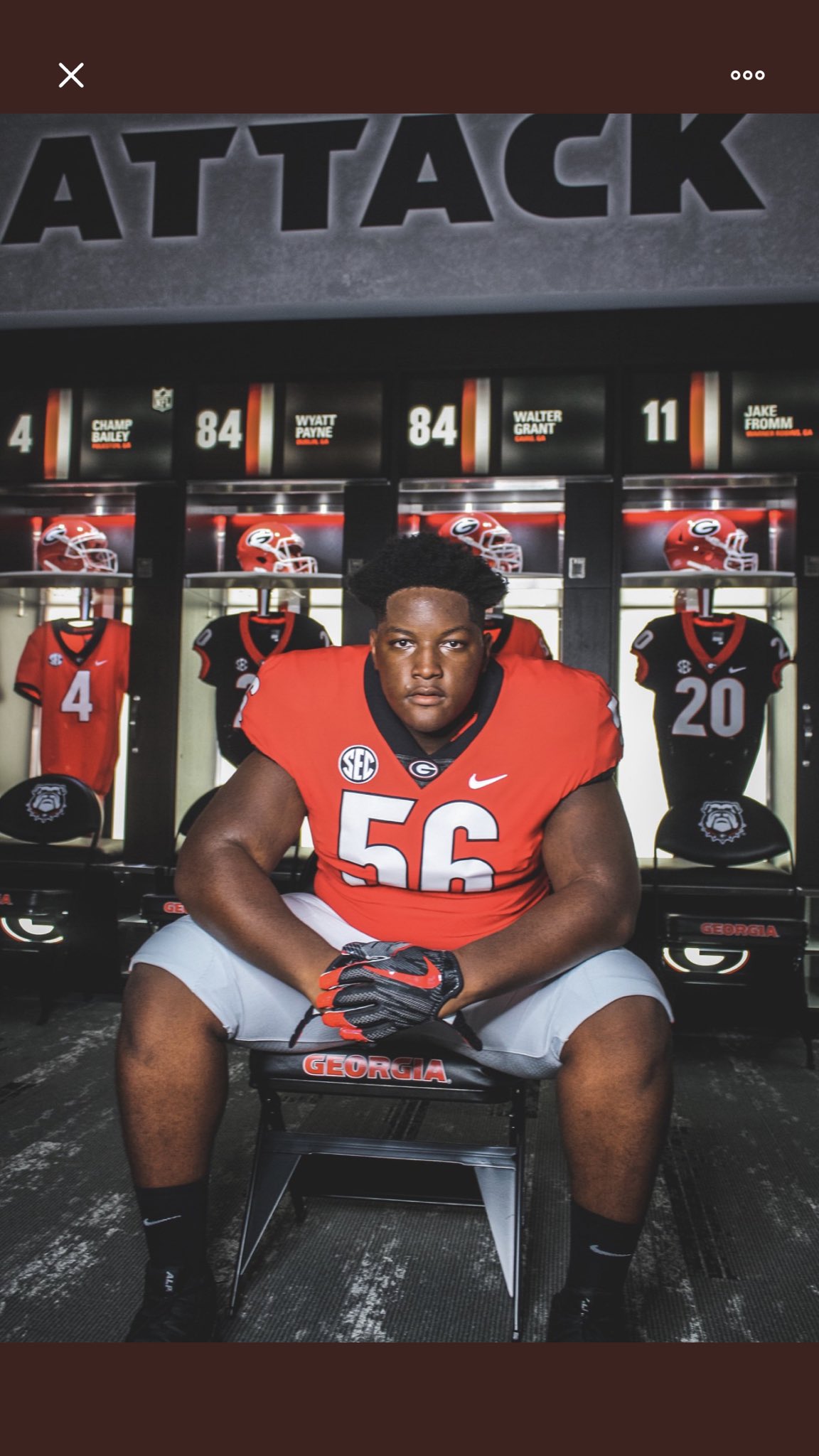 The adventurous recruiting process for Jared Wilson is over. The 6'4″ 325 pound behemoth from Clemmons, North Carolina has signed his letter of intent and will play for the Georgia Bulldogs.
Today's signing was not always an immanent event for the Georgia Bulldogs. UGA was agressive early on in recruiting Wilson and that resulted in the big offensive guard committing to Georgia all the way back in November of 2019. By the time February of 2020 had rolled around, Mack Brown and his staff at UNC were making waves in the world of recruiting and putting together a tremendous class early on. With Wilson being an in-state prospect for the Tar Heels, they pursued him relentlessly and ended up flipping his commitment to UNC.
Matt Luke and several Georgia recruits and commits in the 2020 class were able to once again bring Wilson back into the fold in August of this year. In one day, Wilson decommitted from UNC and recommitted to UGA. This is a big get for Georgia both figuratively and literally. Losing Ben Cleveland and Trey Hill in the middle of the offensive line is not an easy pill to swallow for a program, regardless of the depth. Kirby Smart is adamant about stacking 4 to 5 elite offensive linemen in each and every class. It's been clear for over 2 years now, the Georgia staff considers Wilson to be just that, and in the end they got their man.