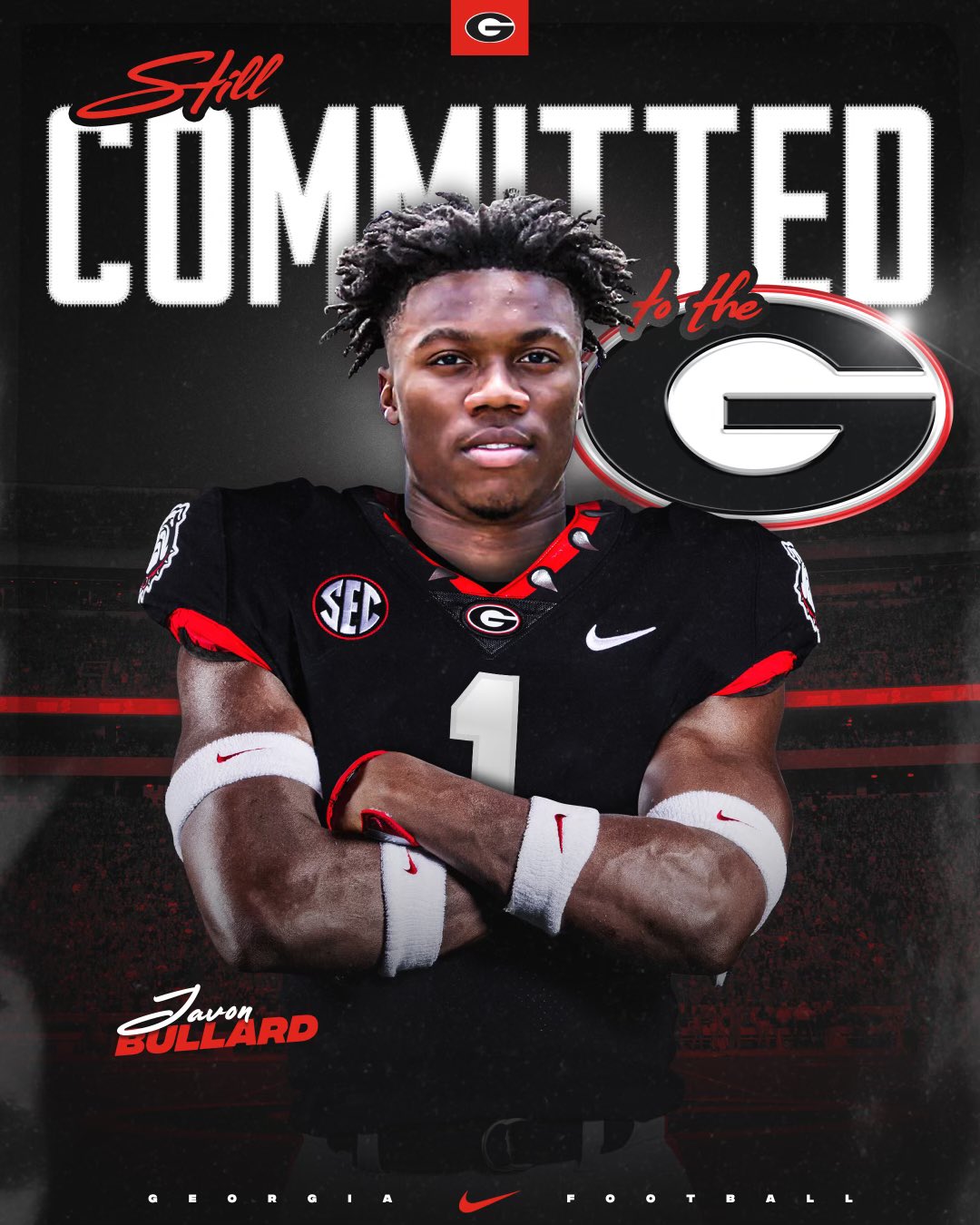 Another talented Peach State prospect has made things official and signed with the University of Georgia. Javon Bullard has sent his paperwork in to Athens.
Bullard is a cornerback from Baldwin High School in Milledgeville, Georgia. There are 2 things everyone needs to know about this young man. Number one, he does not lack confidence in any way shape or form. Bullard is the type of player than when he walks onto the field, he expects to dominate and plays with reckless abandon it seems at times. Bullard is very adept in being a force player on the perimeter on outside runs and in the quick screen game. Javon is also a player that likes man to man coverage, a la his fit at Georgia.
Number two is that the cornerback from Baldwin is also capable of playing some safety and regardless of where he is aligned, he is a heat seeking missile to the football. Bullard is not scared of contact by any stretch of the imagination. Bullard plays the game in a similar fashion to how his new Head Coach Kirby Smart did. The Milledgeville native was personally recruited by Smart and the two have built a strong relationship. Javon Bullard is a great addition to the 2021 class for UGA.